Description
YZ9-20 HHD Egg Incubator – Fully Automatic 20 Eggs Mini Incubator
The automatic egg turning device automatically turns the eggs to increase the hatching speed.
The egg incubator hatcher has good heat dissipation performance, can quickly heat up and cool down, the internal fan has even heat dissipation, low noise, low power consumption. This egg incubator uses a transparent cover that you can see the working principle of equipment and hatching process with the transparent cover.
There is a reasonable heat circulation system in the incubator. the temperature and humidity sensor can be monitored in real-time.

Features

Digital displaying of temperature, humidity, and turning frequency
Fully automatic temperature controlling
Fully automatic humidity controlling
Fully automatic alarming
Fully automatic cooling and ventilator
20 EGGS INCUBATOR
Color: high-grade gray + white
Raw material: new PET material
Voltage: 110V/220V
Frequency: 50/60Hz
Power: ≤50W
Packing method: 1 set/box, neutral carton packing
Product size: 38.7*25.2*11.6 cm
Packing size: 44*30.5*16.5 cm
Gross weight: 2.35KG
Net weight: 1.75KG
The number of eggs of 20 theoretical incubations is as follows:
The number of eggs hatched in theory, the actual egg size
Free adjustment in small quantities.
1. Goose: 2 card strips for 6 pieces
2. Duck: 3 card strips for 12 pieces
3. Chicken: 4 card strips for 20 pieces
4. Pigeons: 40 cards with 6 card strips
The product package contains:
1. Incubator*1
2. Power cord*1
3. Manual *1
4. Styrofoam*1
5. Rotating shaft*1
The main structure of the product:
Shell (transparent upper cover, white lower cover) cooling fan, silicone heating wire, temperature sensor, humidity sensor, motor, control board, rotating shaft, multi-function egg tray, egg tray clip*6.
Innovative features:
1. The whole machine is made of PET raw materials, environmentally friendly, and durable.
2. LED high-efficiency lighting function.
3. Turbofan, low noise, more reasonable circulation air duct.
4. Automatically turn the eggs, simulating the original ecological hen hatching mode.
5. The egg turning time can be adjusted freely, which is more suitable for the incubation of various eggs.
6. Sliding egg drag and sliding design of ice skates without resistance.
7. Silicone heating wire (the winding temperature of the ring machine is more stable, accurate, and no dead ends)
8. Multi-function egg tray with adjustable spacing, chicken, duck, goose, bird, and other egg trays are all done.
9. The overflow hole is designed to prevent too much water from affecting the machine incubation
10. Visible styrofoam device improves heat preservation, moisturizing, and energy saving effects.
11. The hidden power socket at the rear is safer and more beautiful.
12. Temperature and humidity displays, some of which are made of light-permeable PET material for a more beautiful design.
13. The hot air duct runs through the left and right, at constant temperature in all directions.
14. Automatic temperature control, automatic display of current temperature/humidity.
15. Streamlined key operation, high-end atmosphere.
16. The one-piece ultra-thin body does not take up space, which is convenient for transportation and saves unnecessary costs.
YZ9-20 HHD Egg Incubator – Fully Automatic 20 Eggs Mini Incubator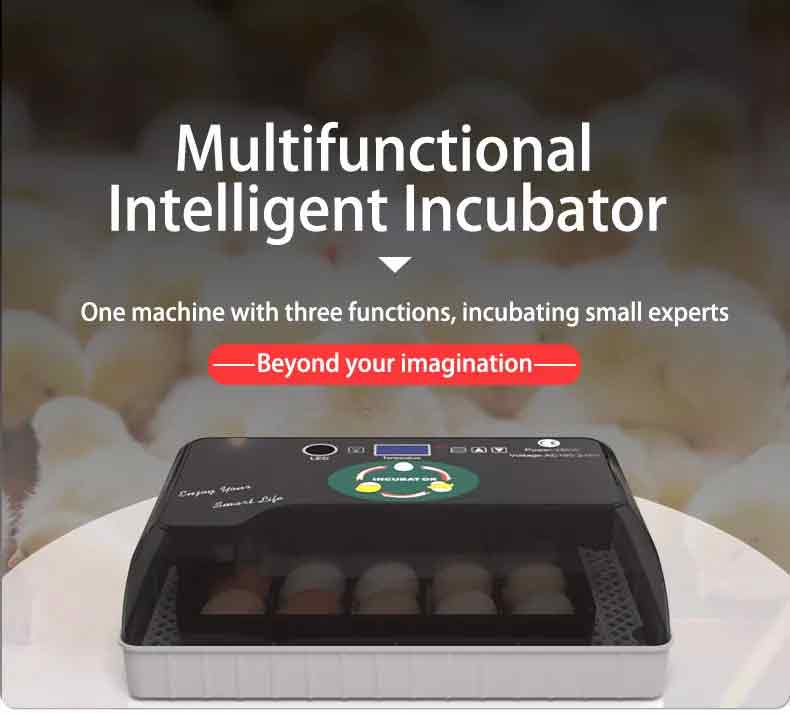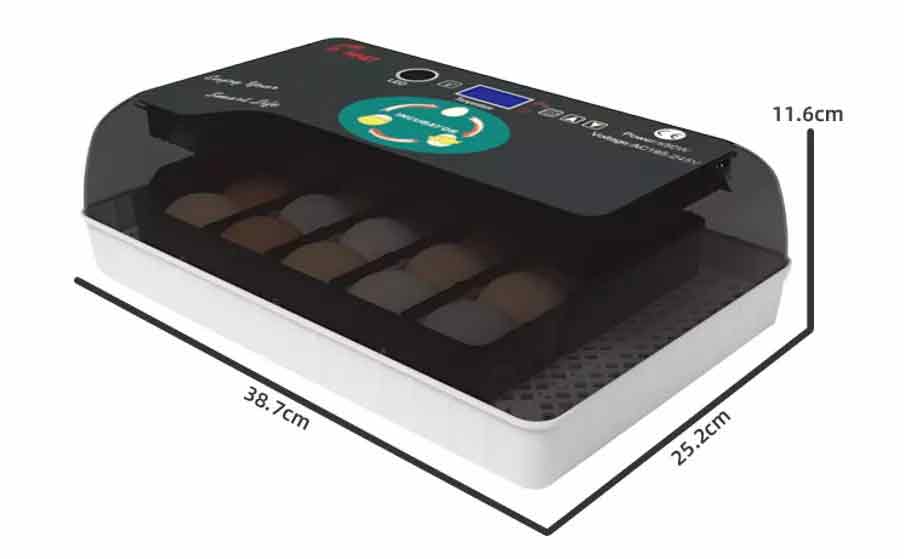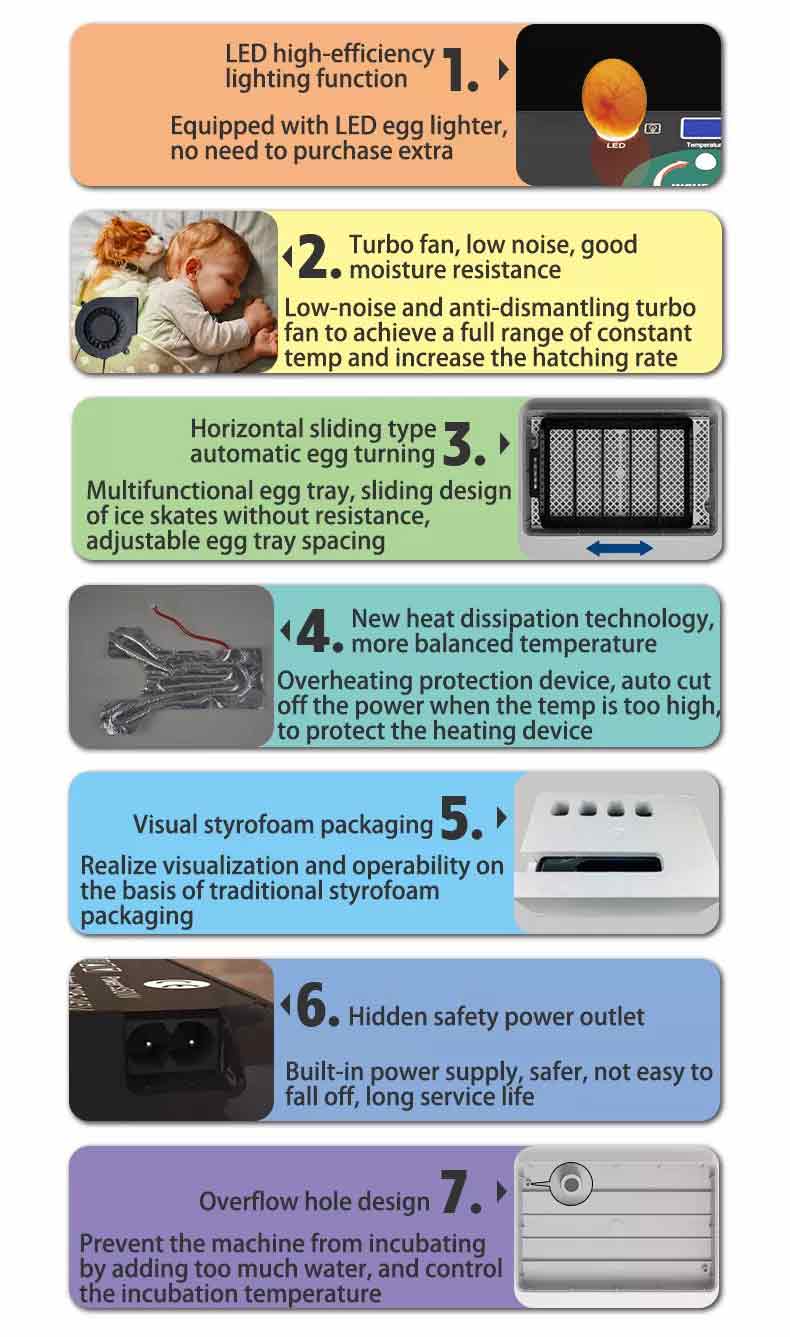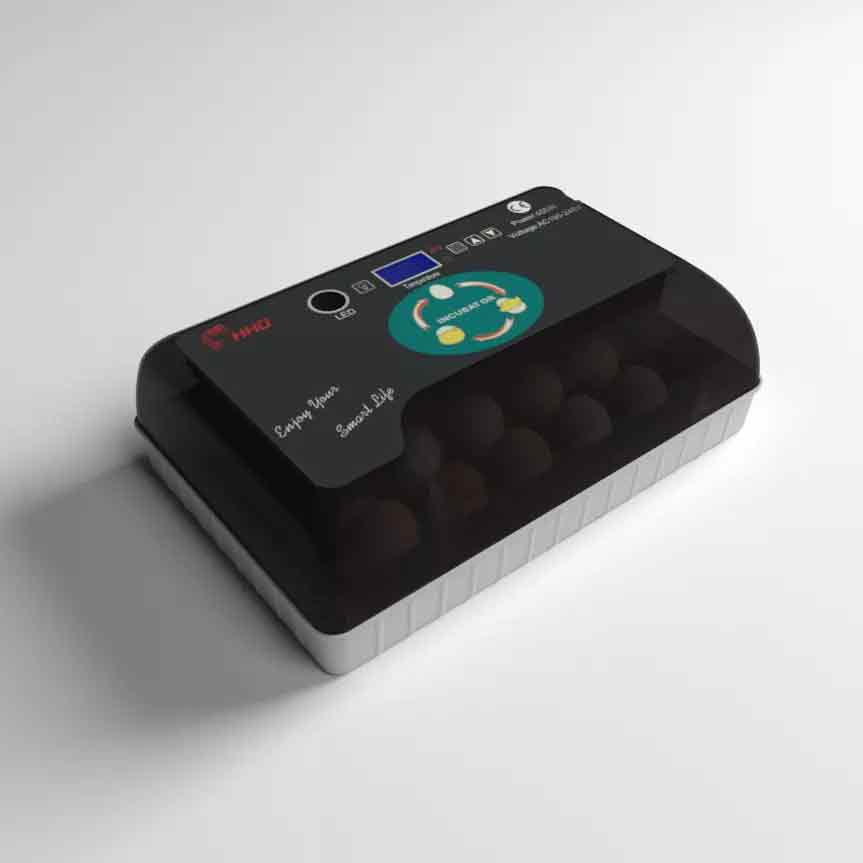 YZ9-20 HHD Egg Incubator – Fully Automatic 20 Eggs Mini Incubator