Description
TY-003P smart socket wifi UK smart power socket Voice Remote Control Home Automation Plug Work with Google Home Alexa
Model Number: TY-003P
Type: Plug With Socket
Grounding: Standard Grounding
Rated Voltage:100-240V
Rated Current:13A
Application:Residential / General-Purpose
Product name: smart socket wifi
Keyword: smart socket wifi
Weight:90G
Size:58*58*33mm
Feature of product.
IFTTT compatible
Arrange function  Alexa, Google Home
Timer function
Create group
Share to family
Hands-free voice control
No hub required
Easy to use and install.
1. Search for "smart life" on the App Store, Google Play, or scan the QR code in the user manual and install it;
2. Register an account with your email;
3. Plug the smart Wi-Fi plug into any outlet;
4. Add devices to the application;
5. Select your Wi-Fi and enter your password;
6. Wait for the connection and assign a name to each plug.
Work with Google Assistant Alexa:
Step 1: Set up your Echo Speaker with the Alexa APP / Google Home APP. Step 2: Enable Smart Life skills in the Alexa APP / Google Home APP. Step 3: Associate your Smart Life account with your skills. Step 4: Discover the smart plug and use voice to control your device.
Note: Set up Smart Life before setting up Alexa / Google Home.
TY-003P smart socket wifi UK smart power socket Voice Remote Control Home Automation Plug Work with Google Home Alexa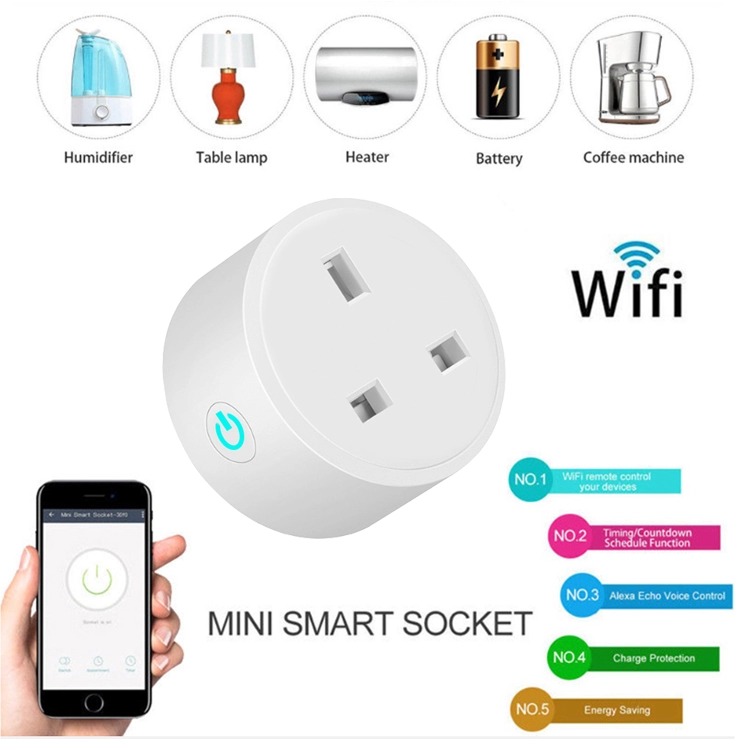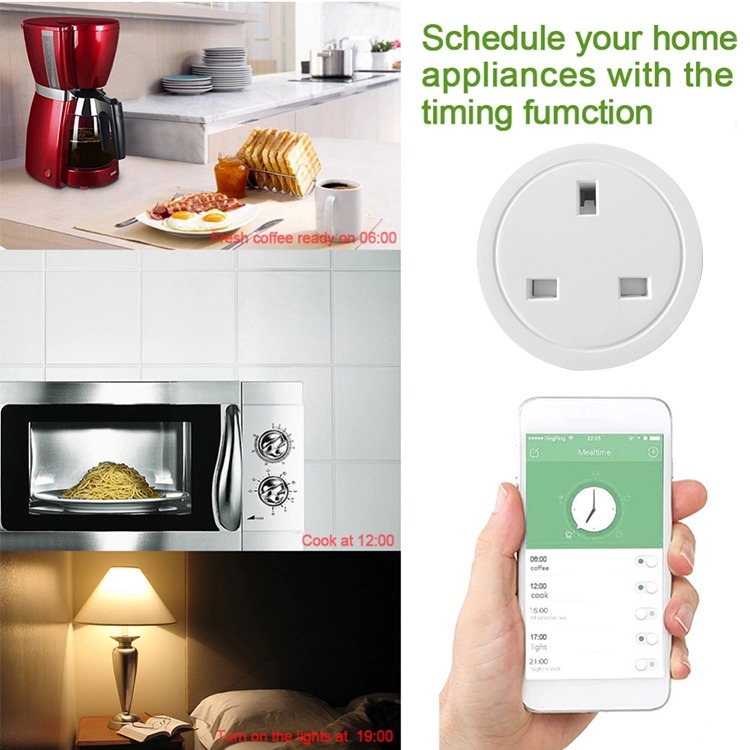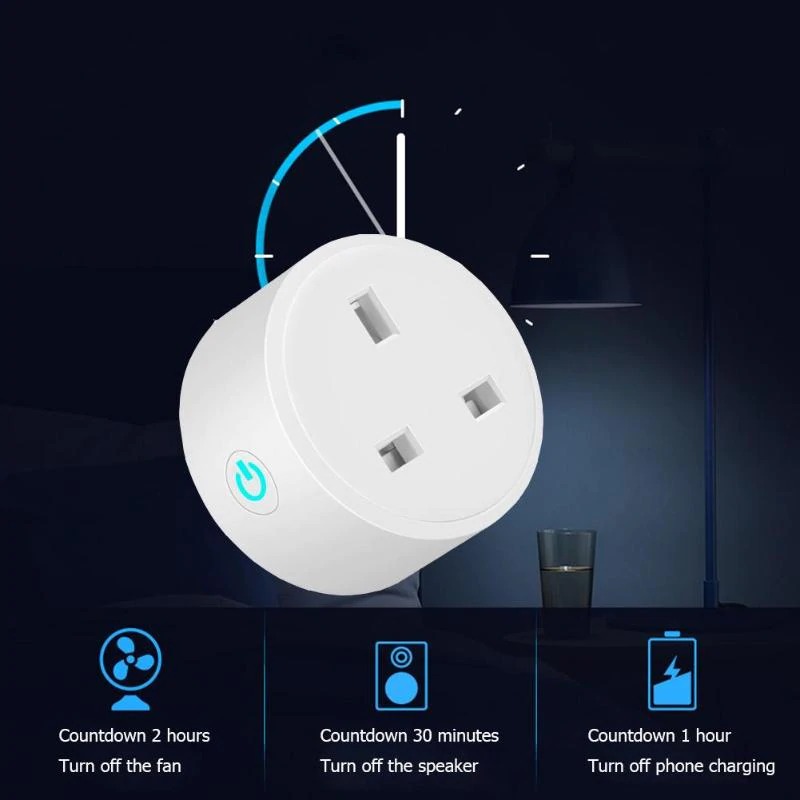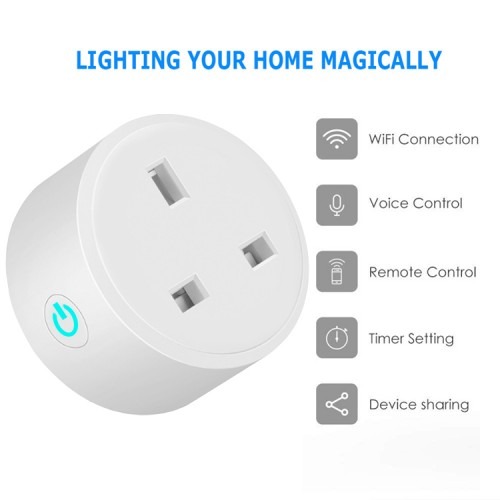 LSPA smart socket wifi UK smart power socket Voice Remote Control Home Automation Plug Work with Google Home Alexa