Description
Tumama Kids Baby Tactile Perception Hand Grip Ball Soft Balls Rubber Teethers Educational Ball Toys For Baby
Name:Tumama Baby Rattles 10pcs 3D Tactile Perception Hand Grip Ball
Material: Resin
Parcel Include:10pcs/set
Feature
1. Safe Material-Safety For Baby
They have used nature resin material to make this rattles ball.No BPA and No Additive into the material, to make sure it is safe to baby.
2. Hight Temperature Boiled-Complete Disinfection
This material can be put into more than 100-celsius high-temperature water. A high-temperature boil can make sure the products be completely disinfected.
3. Pantone Special Color-Professionally Guidance Baby's perception Of Color.
As you can see, we use 5 different colors to make this rattle ball. And these colors, we are based on International Pantone Special Color (Red, Green, Blue, Orange, Gray), to professionally guide and exercise the baby's perception of color.
4. Different Need And Perception-Each Side Have Different Pattern
-Digital Perception
(10pcs rattles ball, from number 1 to number 10, from concrete pattern to abstract pattern, to help baby learn more things when they play this ball.)
-Letter Cognition
(TUMAMA TOYS,7pcs different letter)
-Animal Cognition
(There are 10pcs different animal with cute posture, can help baby to know the different animal and have fun with it)
-Insect Cognition
(There are 10pcs different insect shape, to help baby to know more insect shape)
5. With The Ring Into The Rattle-Increase Parent-Child Interaction
There is the ring into the rattle, when you pinch it, it will make the sound, and the voice will attract baby attention. This funny game can increase parent-child interaction.
Tumama Kids Baby Tactile Perception Hand Grip Ball Soft Balls Rubber Teethers Educational Ball Toys For Baby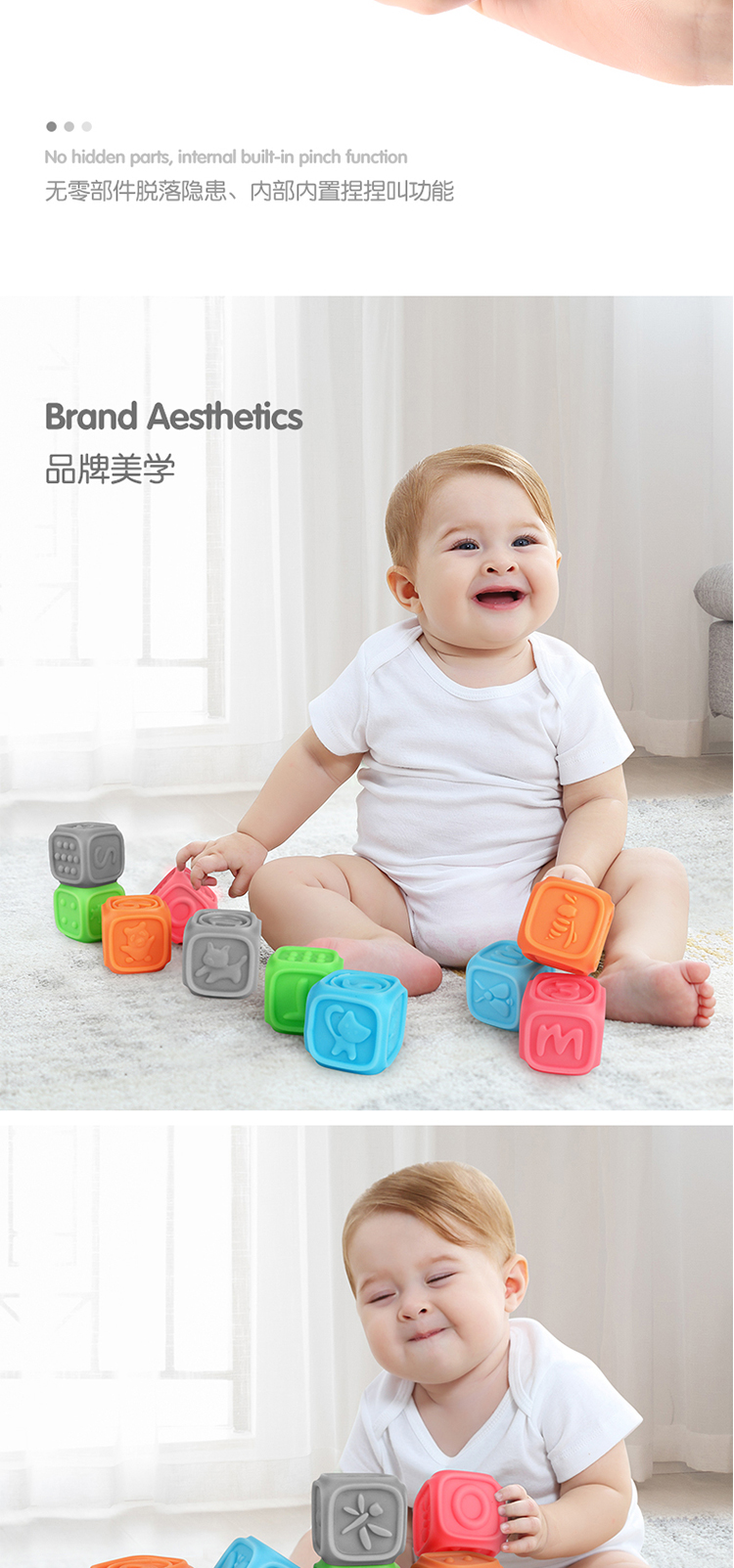 Tumama Kids Baby Tactile Perception Hand Grip Ball Soft Balls Rubber Teethers Educational Ball Toys For Baby