Description
T7 HD Multimedia Projector – 720p Resolution 200 ANSI Lumens Home Theater Projector
T7 projector, high quality in small spaces
Native HD resolution (1280×720) – Maximum resolution compatible FullHD – 200 ANSI Lumens – Great ease of connection – HDMI/USB – Miracast – Wi-fi
You want to enjoy the best image quality. We agree, getting to see everything in a spectacular way is very easy. We have the best projectors and models like the new T7 HD projector. It's the ideal model for you to see the best images in all kinds of spaces, even in small spaces. One of the most complete models you'll find right now. Read on and you'll fall in love with it.
The best image quality, even in small rooms
Designed so that you can see everything you need in spectacular quality and everywhere, the T7 projector has native HD resolution. Plus, it supports images up to full HD, allowing you to see everything big and with the best picture quality. With 200 ANSI Lumens of vision, it's one of the most complete models you'll ever have. You will be able to use it in all kinds of distances, from 1.18 to 4 meters approximately, offering you a size between 40″ and 200″ so you can see everything as you wish.
Specially designed for small spaces
It is one of the best models you will find at this time if you want to have a projector in a small space, suitable for you to put it anywhere in your home, is the best model for your own enjoyment. With its heat dissipation system of dual fans, you can have it at maximum power and not hear any noise, you will see your favorite series on the big screen!
Physical connections everywhere
Not only does it have wireless connectivity, but this model is also one of the best if you want to connect anything. So, so you can see everything you want the way you want it, it has AV, HDMI, and USB connections. One of the best models you'll find right now, capable of giving you everything you need to enjoy.
Basic parameters:
Light source technology type: LED light source
Lens: 4.3-inch LCD
Lumens: 200 ANSI Lumens
Contrast ratio: 1000:1
Physical resolution: 720P
Maximum supported resolution: 1080P
Diagonal screen size: 40-200 inches
Projection distance: 1-4M
Screen ratio: 16:9/4:3 adjustable
Power: 70W
Built-in speaker: 5W*1 (independent sound cavity)
Color saturation: 16.7 million
Lamp life: ≥30000 hours
​Support Format:
Movie format support: MP4/AVI/MKV/LFV/MOV/MPG/VOB/RMVB/3GP
Audio format: MP3/WMA/ASF/OGG/AAC/WAV
Photo format: JPEG/BMP/PNG
Document: TXT
Interface:
USB interface*2,
VGA*1,
HDMI input*1,
AV interface*1,
AUX interface*1
​Power:
Power: 70W
Power supply: AC 100V-240V
Remote control battery: 2 AAA batteries (not included)
T7 HD Multimedia Projector – 720p Resolution 200 ANSI Lumens Home Theater Projector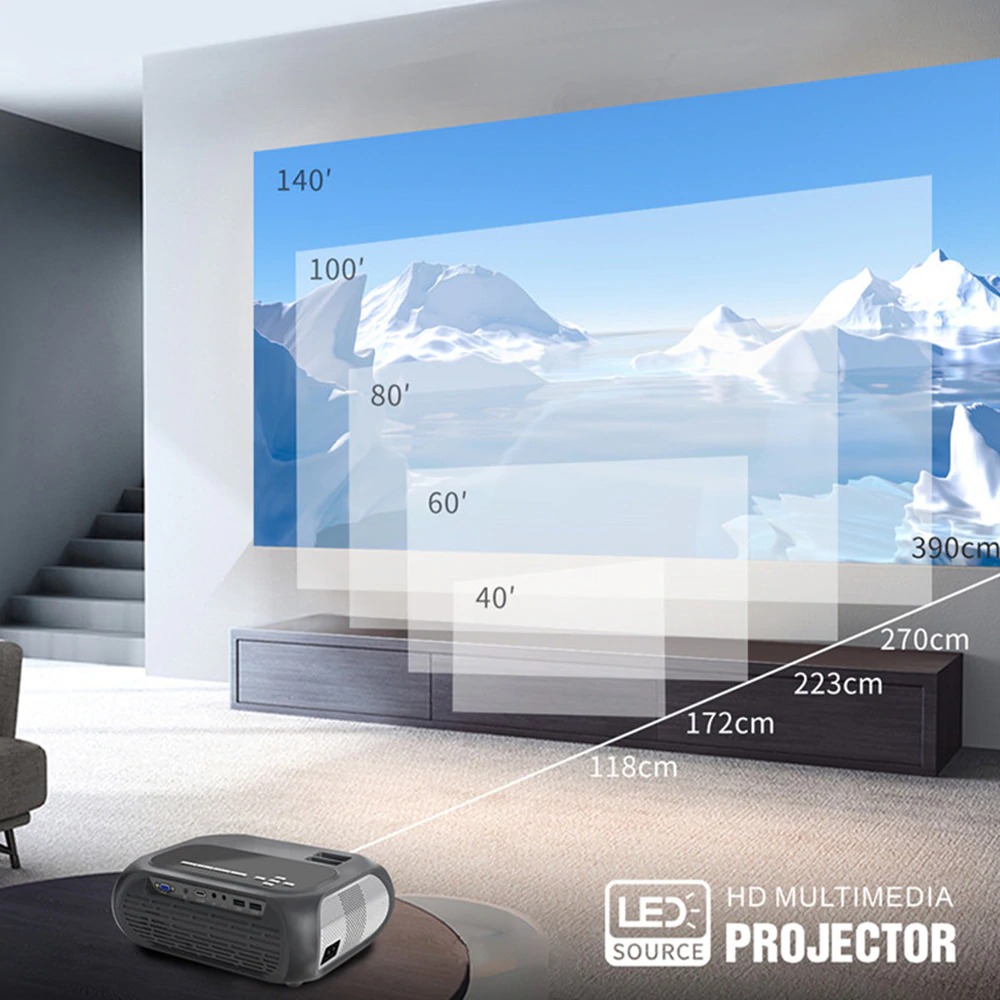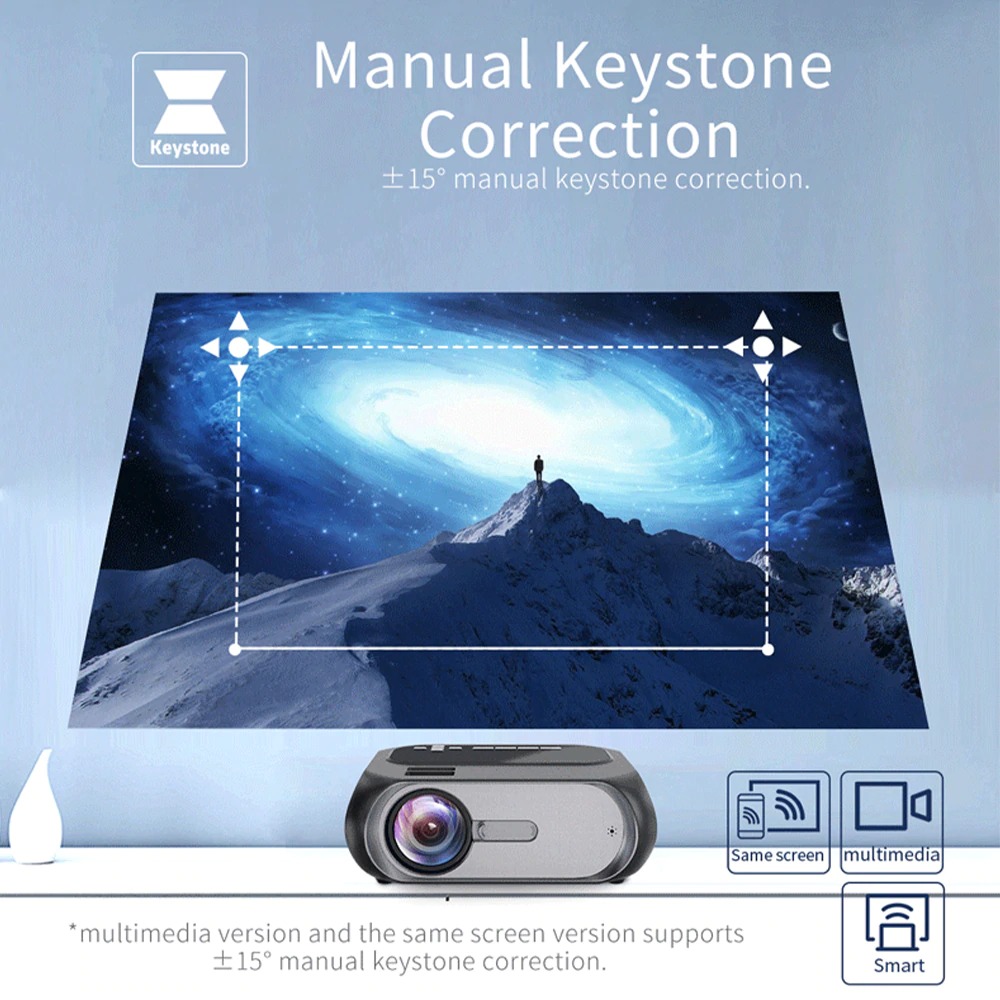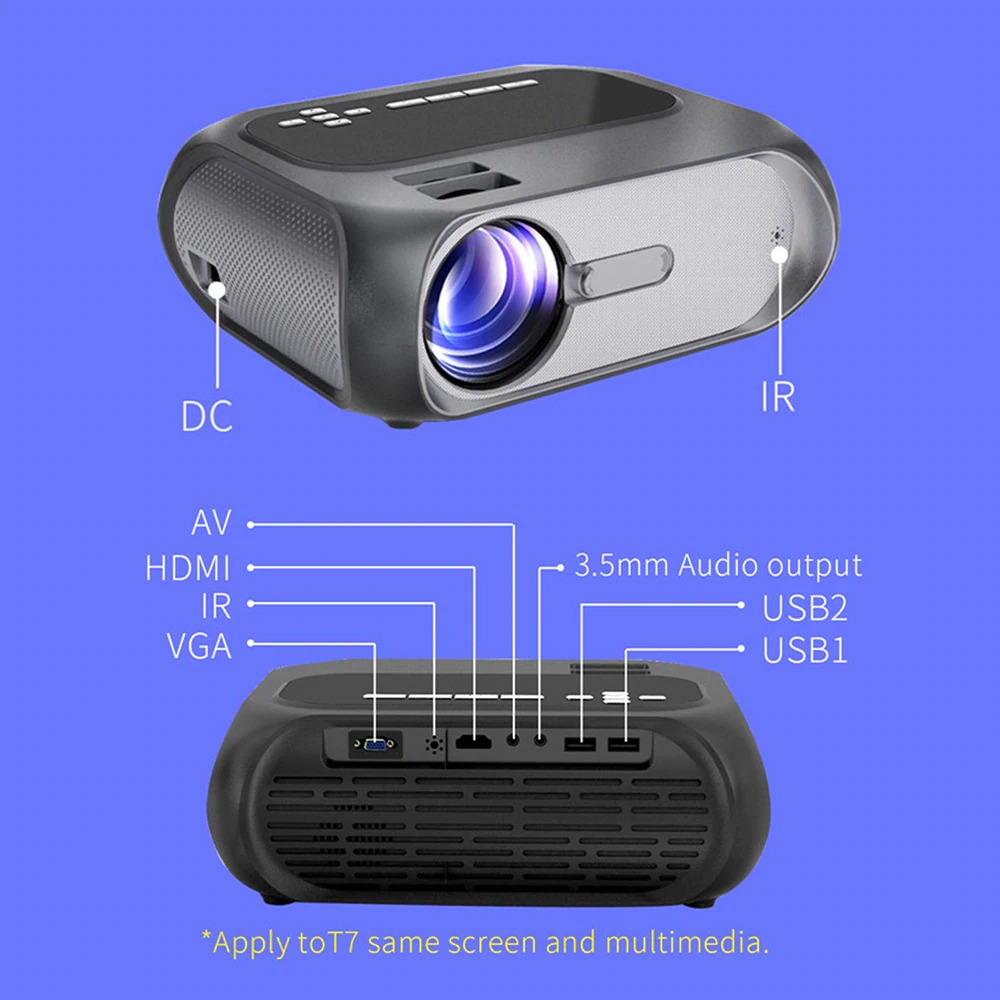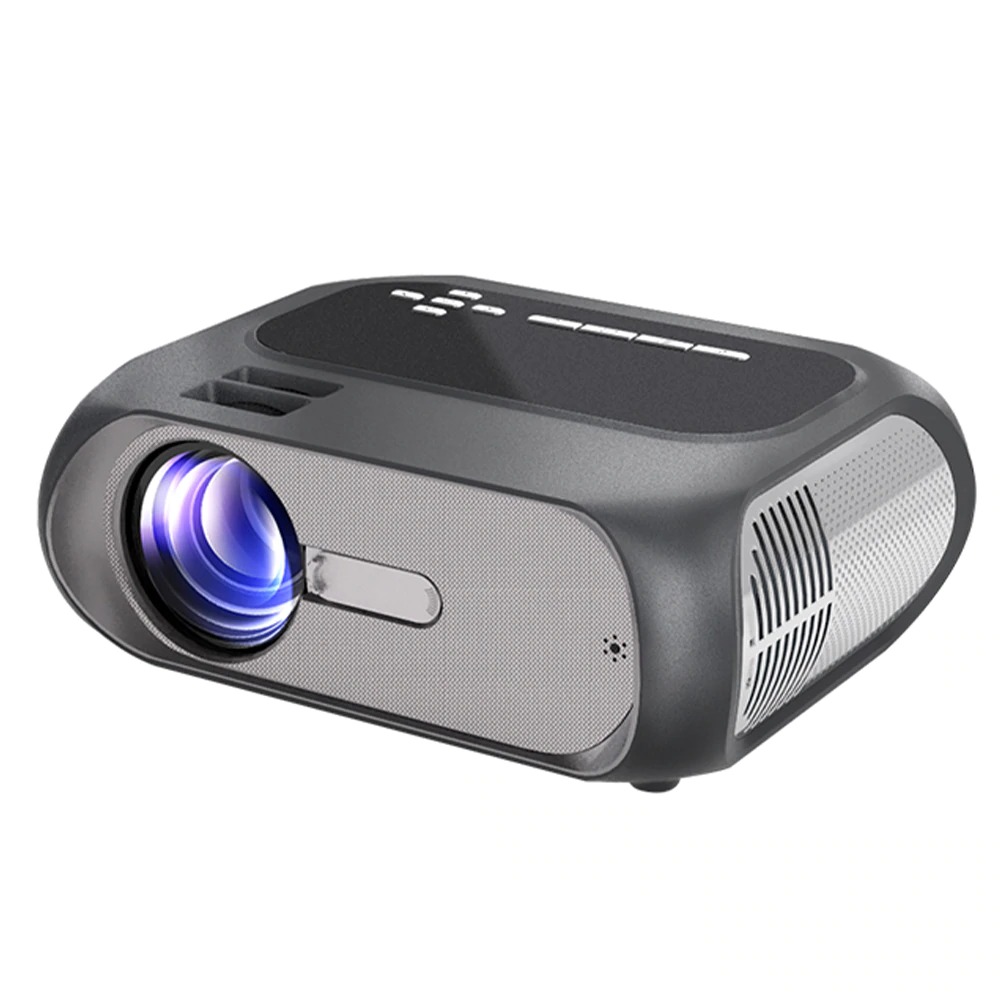 T7 HD Multimedia Wifi Projector – 720p Resolution 200 ANSI Lumens Home Theater Projector