Description
Starsat SR-T88 Pro Digital Satellite Receiver (With USB WiFi Antenna)
DVB-S/DVB-S2 Satellite Compliant
(MPEG-11/MPEG-IV/ H.264
SCPC & MCPC receivable from Ku and C
band satellites
Universal, Single, Single S & C Band
Wide-band LNB
Compatible Code Rates: 1/2, 3/5, 2/3, 3/4, 4/5, 5/6, 7/8, 8/9 and 9/10
DiSEq C 1.0/1.1/1.2/1.3(USALS)
Unicable Supported
Blind search supported.
Multi satellite search, network search, manual search
PAL/NTSC
Variable aspect ratio(4:3, 16:9)with
PAN&SCAN Vector or letter BOX option
Output Resolution: 480p60Hz 480i60Hz,576p50Hz & 576i50Hz, 720p50&60HZ,
1080i 50&60HZ, 1080P 50&60Hz
OSD: True full Color(32 bits),
720X576/1280X720(configurable)
Storing memory: more than 100 satellites,
1000 transponders and 6000 channels
32 and more favorite groups and parental lock supported.
Favorite group add, delete,
Supported programme lock,
Supported multi-language menu(English. German. Russia. Arabia. Hungarian)
Support multi epg language
Multi-language audio.
Multi-language DVB Subtitle output
(Now/Next Daily, Weekly) Electronic Program Guide (EPG)
MultiEPG
Teletext output through OSD.
Software and additional data upgrade through USB
USB 2.0 Interface
Starsat SR-T88 Pro Digital Satellite Receiver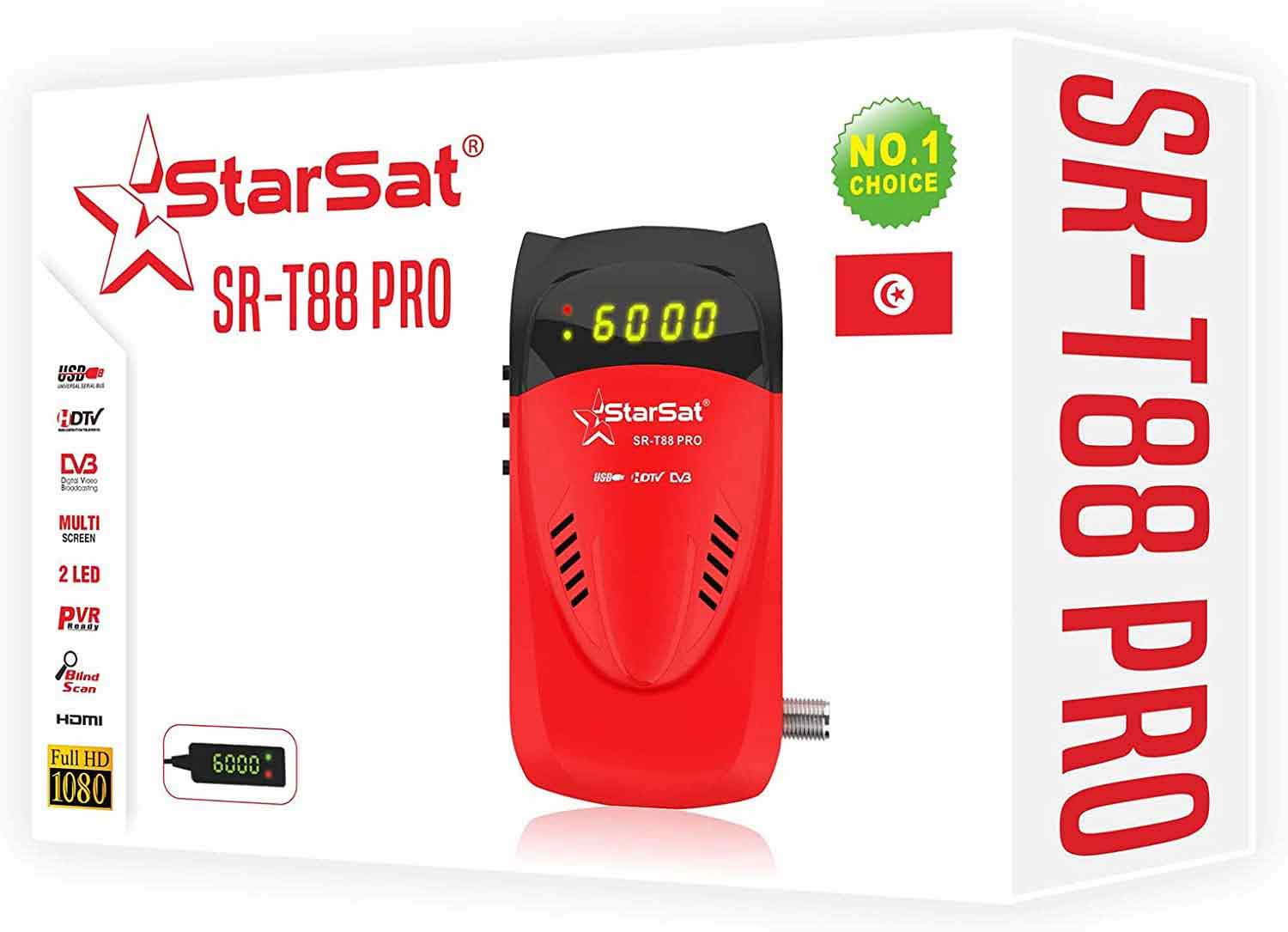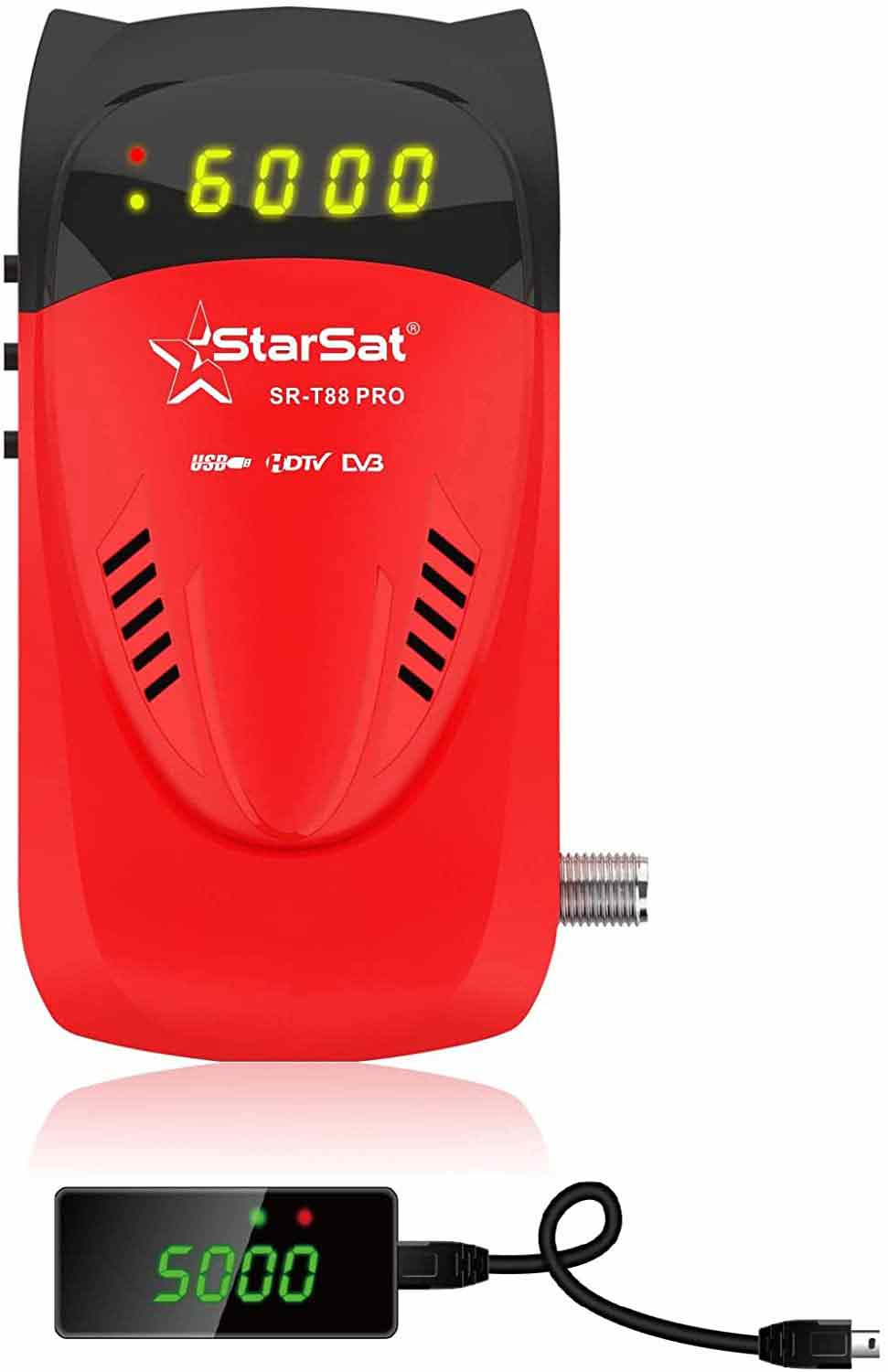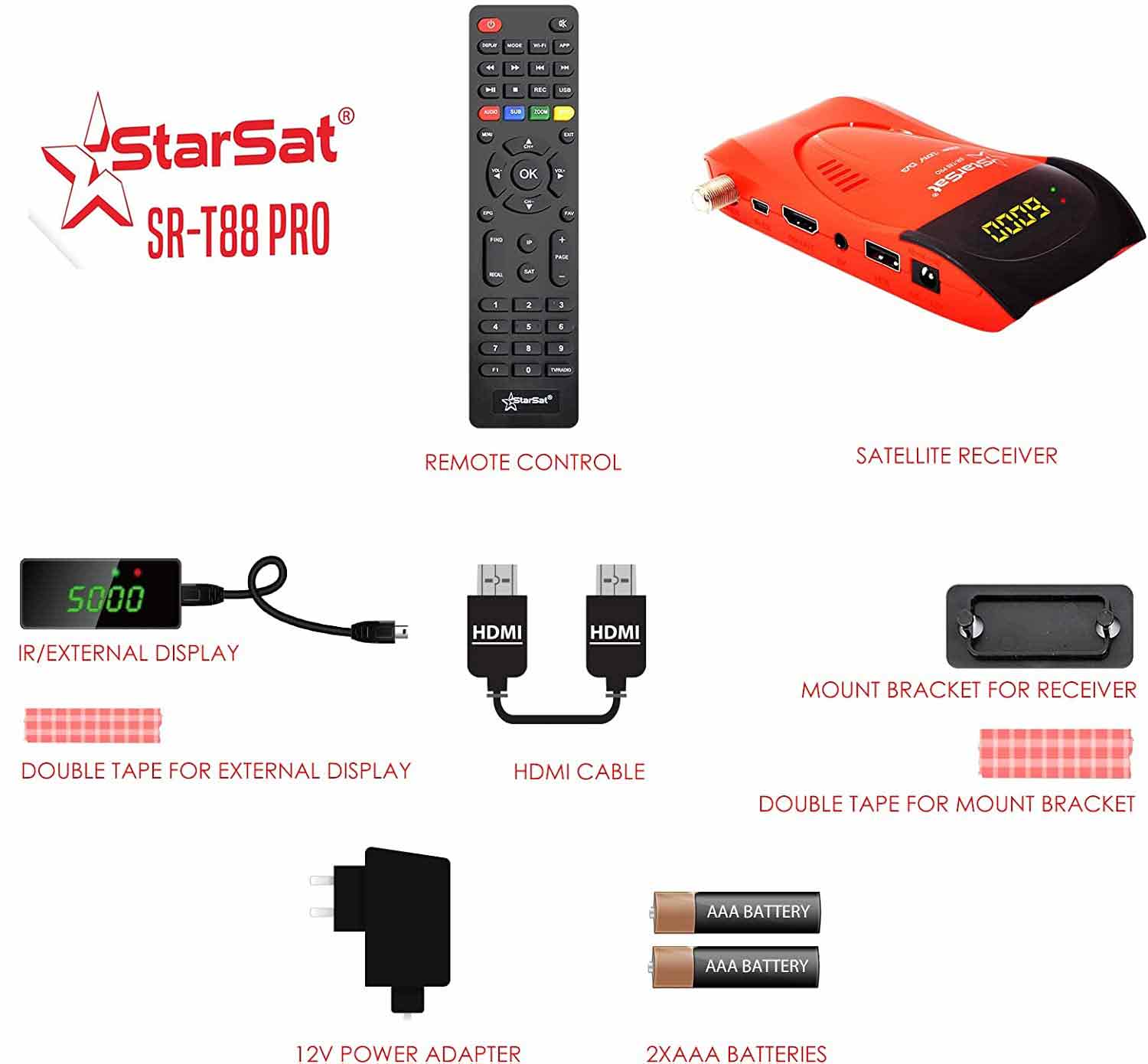 Starsat SR-T88 Pro Digital Satellite Receiver