Description
Sonoff RM433 Remote controller – 433MHz RF Controller
The RM433 remote controller is an advanced version of 4-button RF with 433MHz. Designed with 8 buttons to perform various functions in running on different types of devices. Such as fan speed adjustment, brightness setting, etc. The simple and stylish look gives any surface a beautiful decor when it is stored on the wall. Strong compatibility. It can be paired to control SONOFF BASICRF, RFR3, Slampher, iFan03, D1, 4CHProR2, TX series, 433 RF Bridge and other devices supporting 433 communication protocol. Pairing with your devices is extremely simple and takes no time at all, simply press any button on the remote controller to pair with the device you need to control.
Sonoff RM433 Remote controller – 433MHz RF Controller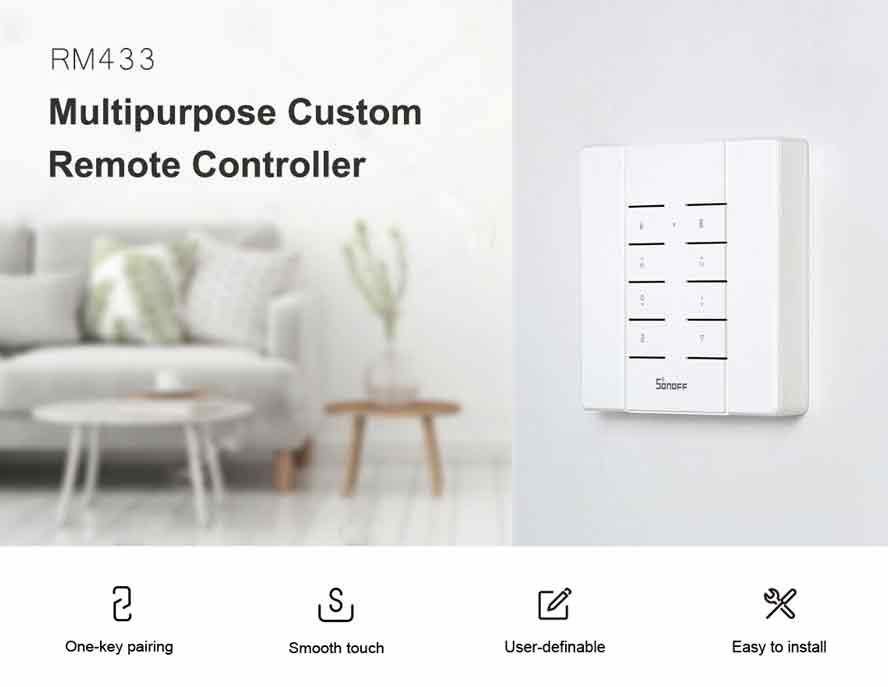 Remote control
Turn on/off appliances when there is no WiFi connection.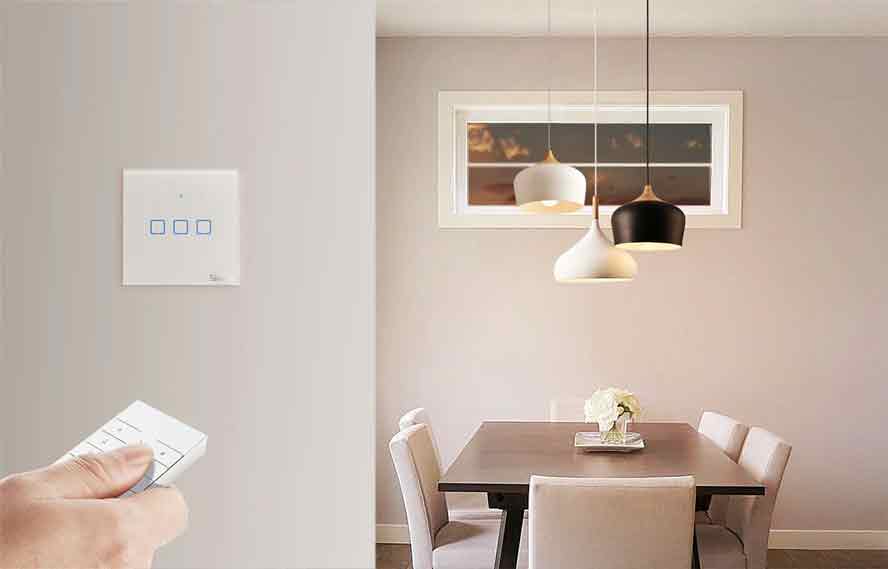 One-key pairing
Reset it to pair with all SONOFF devices with just a press. ( Suitable for all devices with 433MHz.)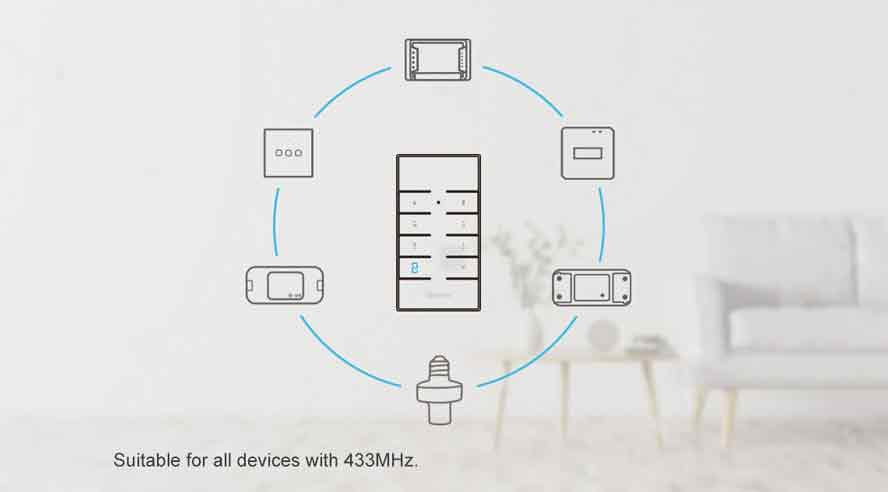 One button for multiple purposes
Can adjust the light intensity and fan speed.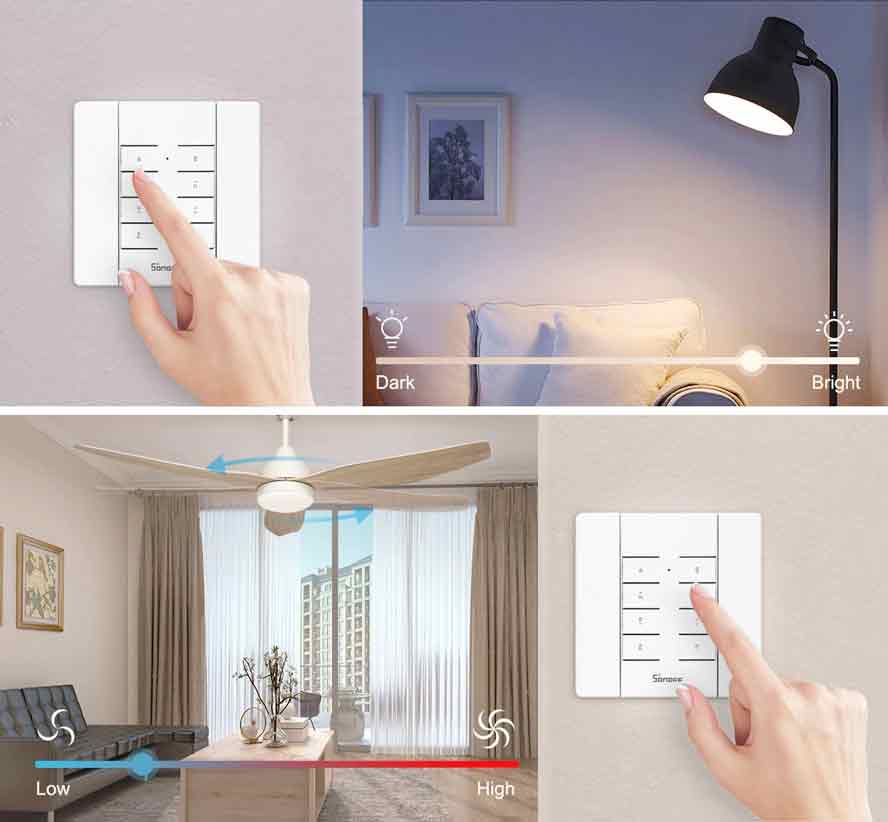 User-definable
8 buttons can match 8 devices.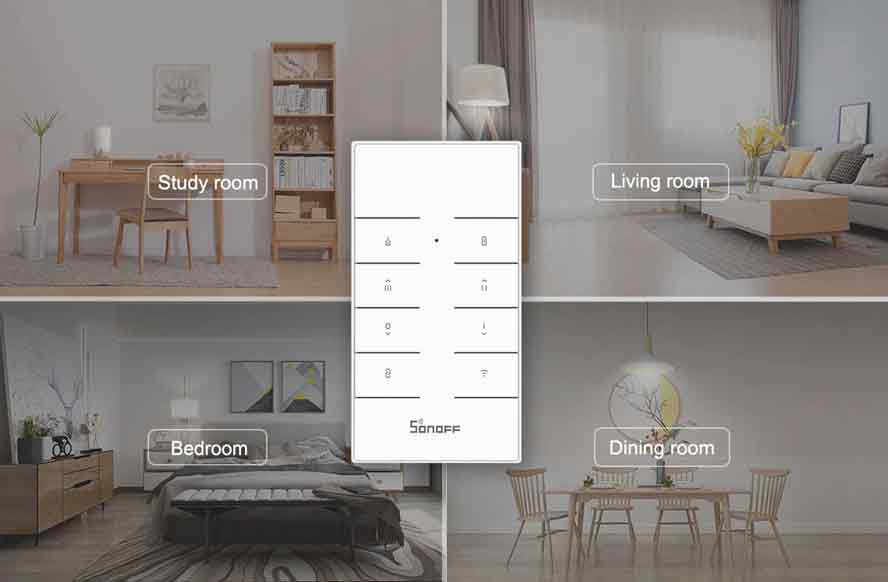 Sonoff RM433 Remote controller – 433MHz RF Controller