Description
Sonoff RF BridgeR2 433MHz RF Bridge
This RF BridgeR2 433 can convert most of the 433.92MHz RF Remotes into WiFi wireless. By adding the RF wireless Bridge to iOS/Android App eWeLink WiFi wirelessly, You can add up to 16 RM433 RF or alarms, and also add them together (max. 16 items). One 4-button remote controller can learn 4 devices, which means 64 devices supporting 433 MHz frequency can be added to the app through WiFi/2/3/4G network.
It can be used for most of the 433.92MHz RF Remote controlled products, like RF-controlled switches, RF-controlled sockets, RF-controlled bulbs, RF-controlled door openers, etc. You can set total of 8 schedule/countdown/loop timers to turn on/off the RF-controlled products.
Even more exciting is that it will work with the 433.92MHz door magnetic sensor, 433.92MHz human body IR sensor, and more other 433.92MHz sensors to realize security alarm, allow you to DIY smart scenes. Note that the alarm push only comes in the owner's account, those users being shared can't view the alarm push.
The RF BridgeR2 can work with SONOFF DW2-RF wireless door/window sensor that allows users to set the smart scene for the sensor and the device to be controlled, then when you open the door, the device will be triggered on.
Note 1: 
The RF Bridge only supports the fixed code 433.92MHz frequency device, like PT2260, PT2262, PT2264, and EV1527, it is compatible with all Sonoff RF 433MHz products.
The product doesn't support learning rolling code and dynamic code
You can't see device status changes in the App.
Note 2:
What's new on Android & iOS 2.5.0 and higher versions?
Scheduled/countdown timers are supported.
iOS App supports adding this product.
433MHz RF curtain switch and RF alarm are supported.
Features:
【RF433MHz And Wi-Fi Protocol Supporting】Help 433MHz RF devices to communicate with WiFi devices, extend the smart home ecosystem.
【Strong Connectivity, Limitless Possibility 】The bridge supports adding RF 433MHz devices up to 64 that SONOFF has released, like PIR3-RF PIR Motion Sensor and DW2-RF Wireless Door/Window Sensor, making your home smarter.
【Compatible With 433MHz Remote Controller & Easy Management】Having dozens of RF433MHz devices and troubled in controlling them in a mess, this RF BridgeR2 will help you get rid of it. Just migrate them to your phone. It with Compatible with a 433MHz remote controller for easier control. You can add up to 16 devices and up to 64 buttons.
【RF Alarm & Trigger Smart Scenes】Can add alarms to trigger the device by setting a smart scene. For example, once the door is opened (Matched with DW2 door/window sensor), you will receive a notification with your lights on automatically.
Sonoff RF BridgeR2 433MHz RF Bridge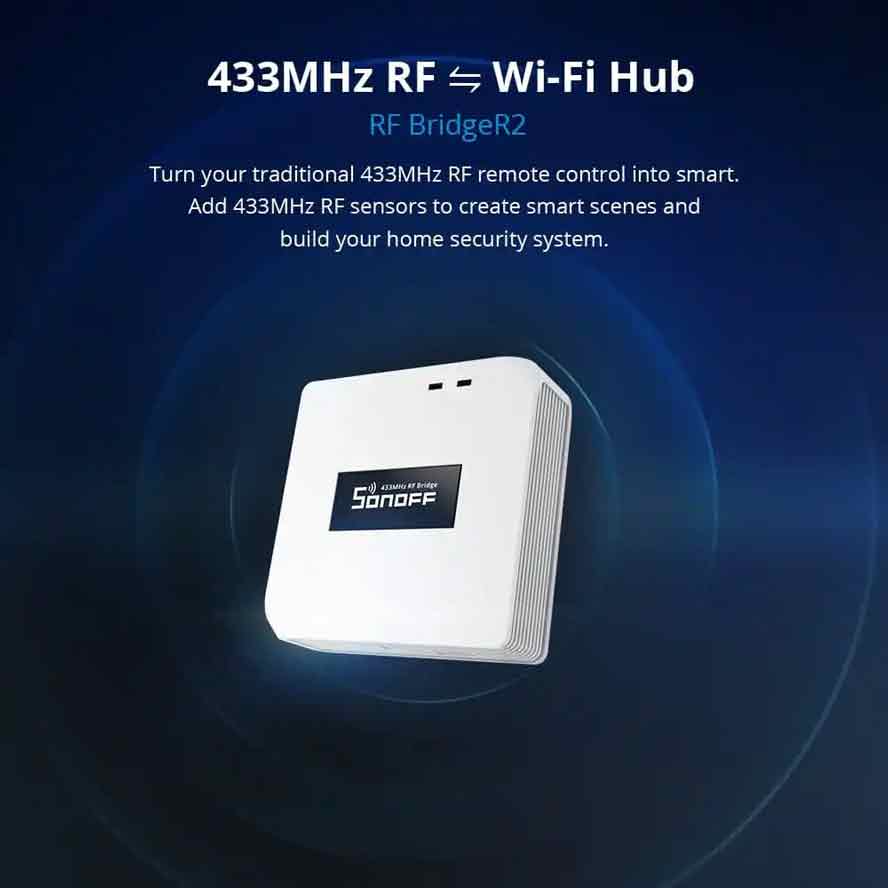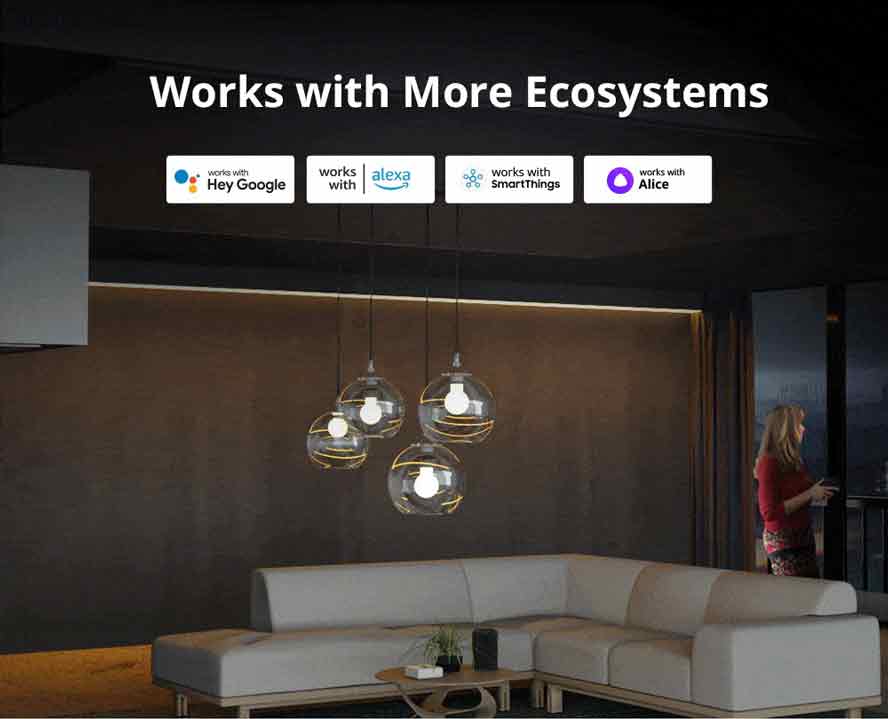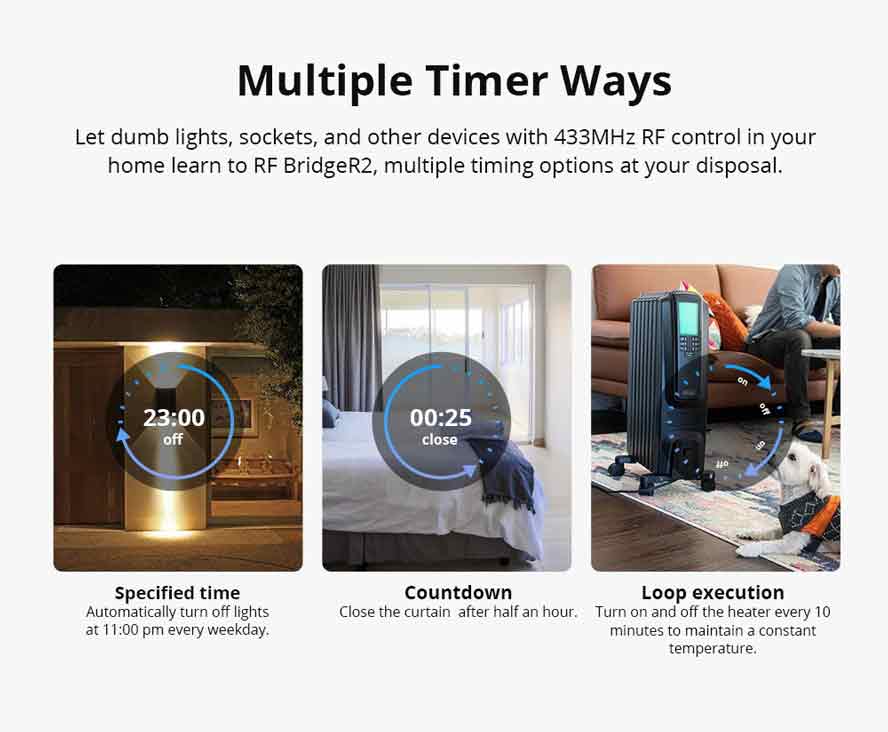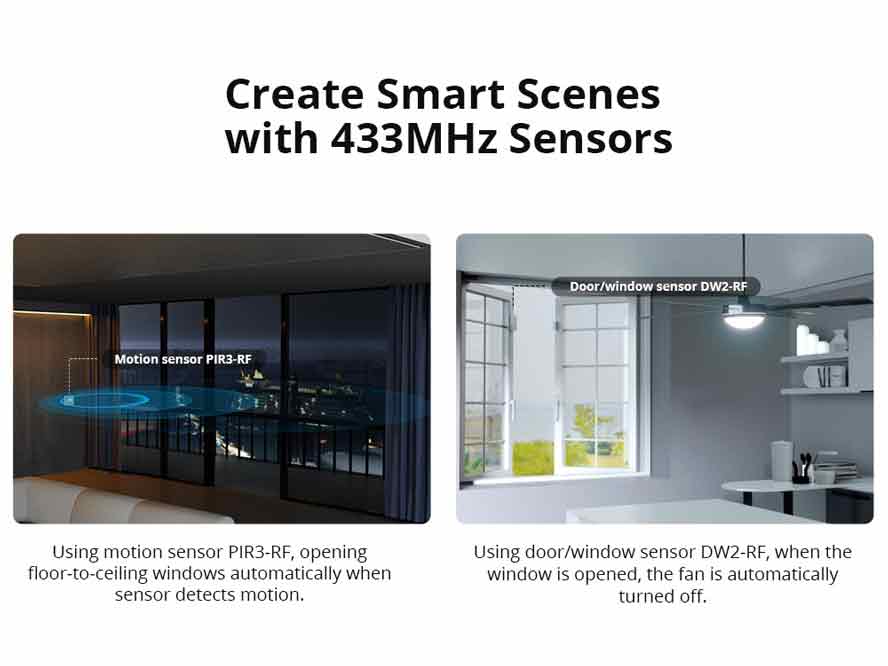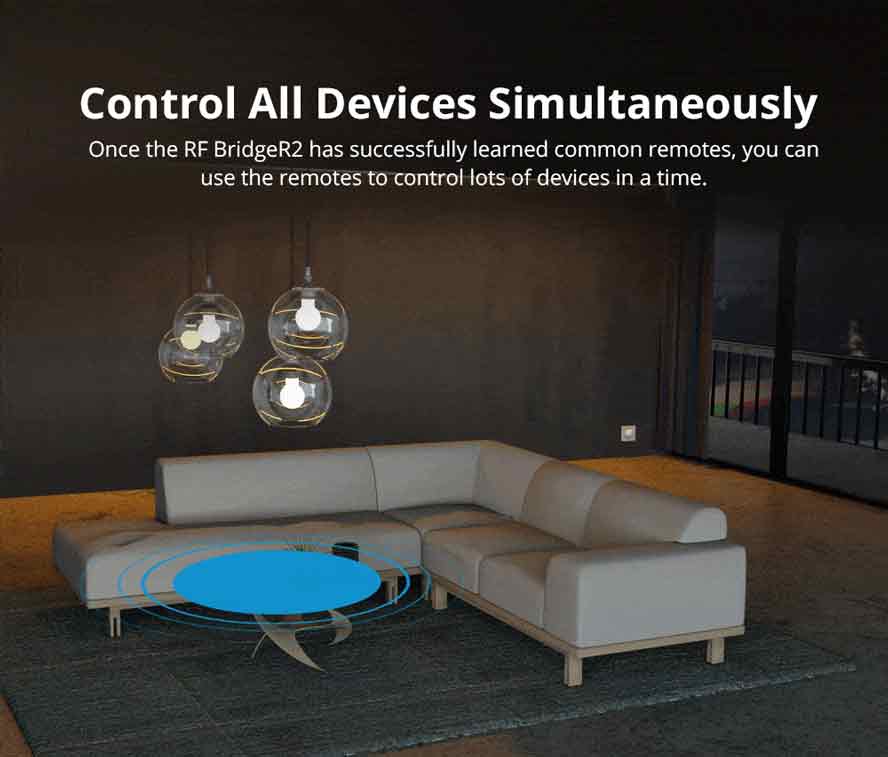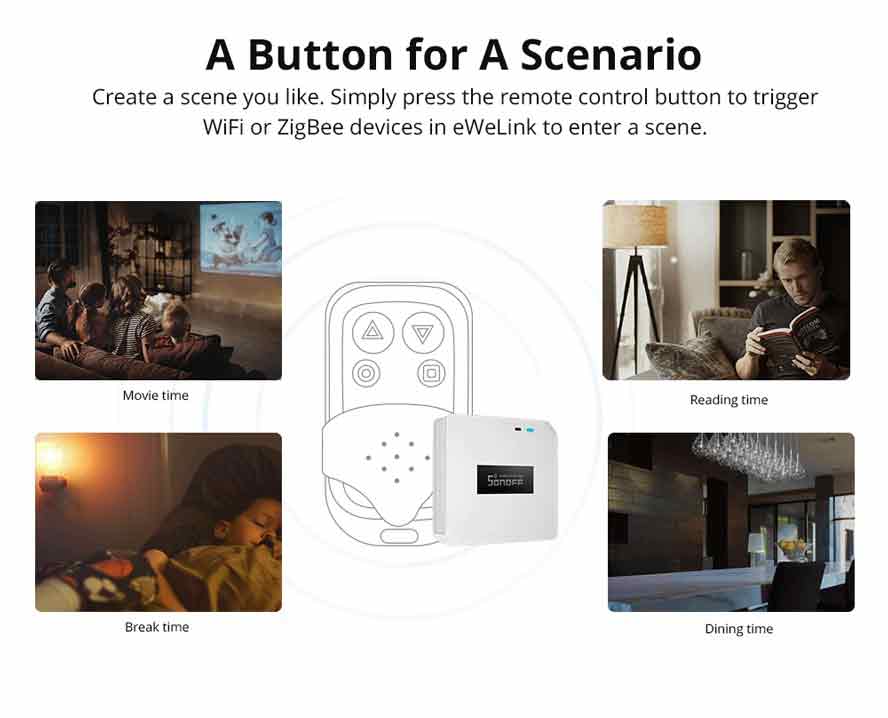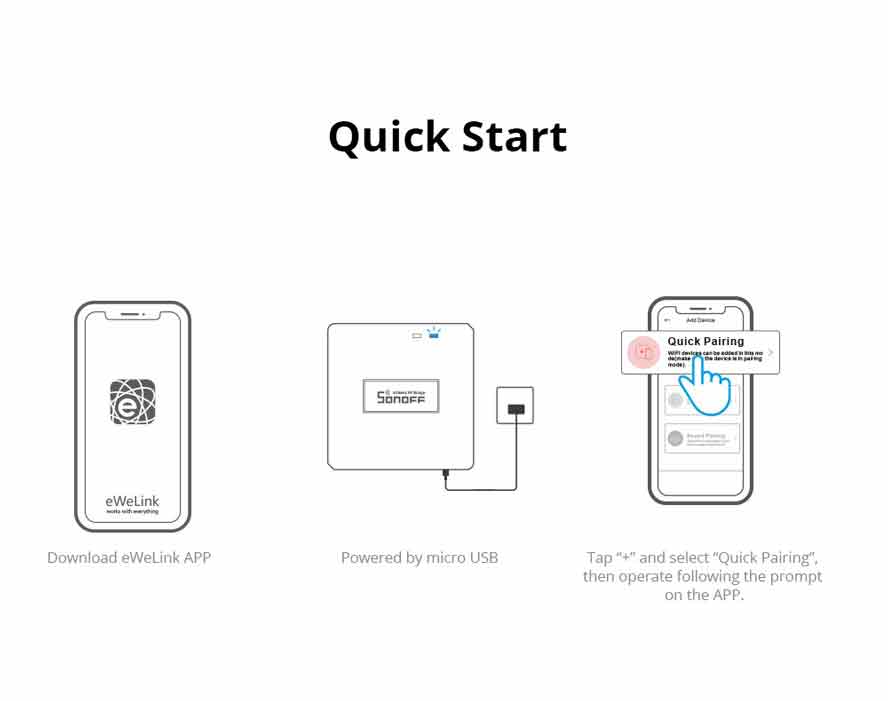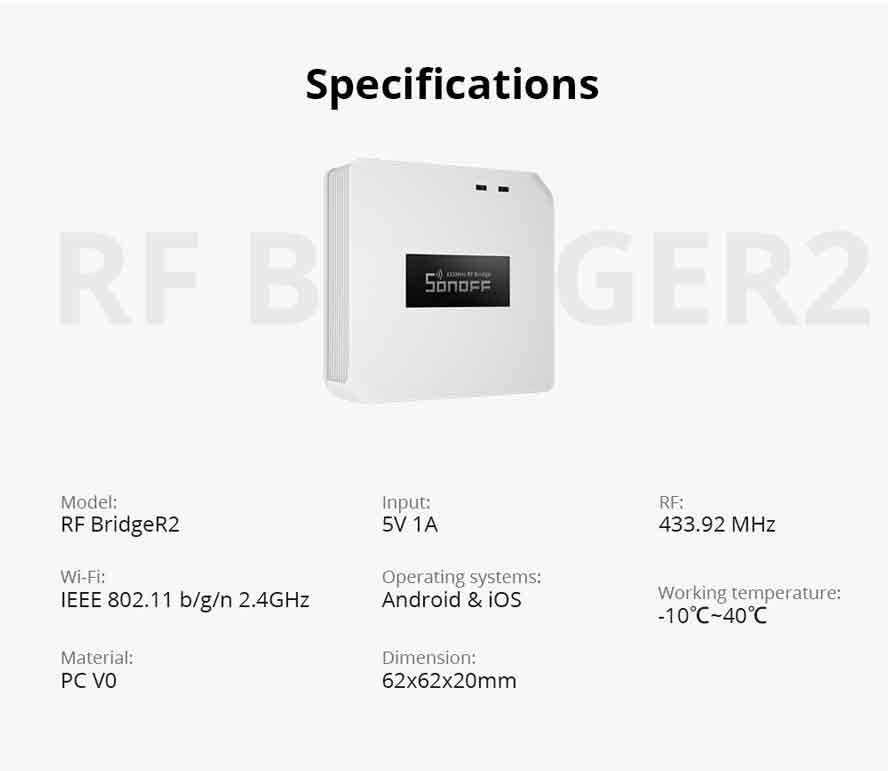 Sonoff RF BridgeR2 433MHz RF Bridge