Description
Smart Life DS-102 WiFi Light Touch Switch 2 Gang Wireless Wall Switch With Push Button
Overview
DS-102 series EU standard smart Wi-Fi switch is a physical button switch that works with Alexa and Google Home, and can remotely control lights appliances by Tuya Smart/Smart Life App. With this Wi-Fi Smart switch, you can turn on the lights before you get home after work and make a scene that someone is at home when you are on vacation to keep your house safe.
Smooth Operation: Replaces any standard and/or old switch with ease, Innens smart rocker light switches are easy to control, designed to bring premium looks to your light switches with the easy to press buttons;
Safety Guarantee: Made of V0 flame-resistant PC shell that ensures good durability, CE/RoHS/FCC certified, overloading and overheating supported for your safety. (Note: Please make sure that your electric box includes the Neutral Wire.)
App Control
Your house can and should be a smart home. Enjoy the freedom of controlling your light switches, table lamps, small appliances, and more from your smartphone anytime, anywhere.
Regardless of Technology, our Dimmers, Lighting, Curtain, and Scene switches provide safety, comfort, and convenience through a very user-friendly app named "Tuyasmart/SmartLife" on any iOS or Android device.
Give you control over your home's devices with a tap of your phone screen from anywhere, whether you are on your sofa or on vacation.
Safety&Security
Keep your home interior and exterior well-lit. Turn lights on/off at scheduled times, like the front porch light on at 7:00 PM and off at 7:00 AM.
Going on vacation? Set timers for your lights and they will turn on automatically as you like. Or, with a simple touch on your smartphone, control your lights – from anywhere!
And all these smart switches can work with other devices based on the Tuya Platform, you can check your home status via camera, senor. Keep your home always safe.
Voice Control
Use your voice! Tell your favorite voice assistant to grab the lights for you when you need an extra hand. "Alexa, turn on bedtime" can turn off every light in the house as your head hits the pillow.
Heard a bump in the night? "Ok Google, turn Everything On" will shine a light on the situation.
Everything, has never been so obedient before
Say good night to Amazon Echo/Google Home, as say goodnight to the world.
Convenience
An automated home means less stress and worry. Get your day started right – set schedules to activate when you wake up.
One Smart Phone can control everything, very convenient.
Let your home do the heavy lifting while you enjoy the good life. The future is looking brighter than ever.
Smart Life DS-102 WiFi Light Touch Switch 2 Gang Wireless Wall Switch With Push Button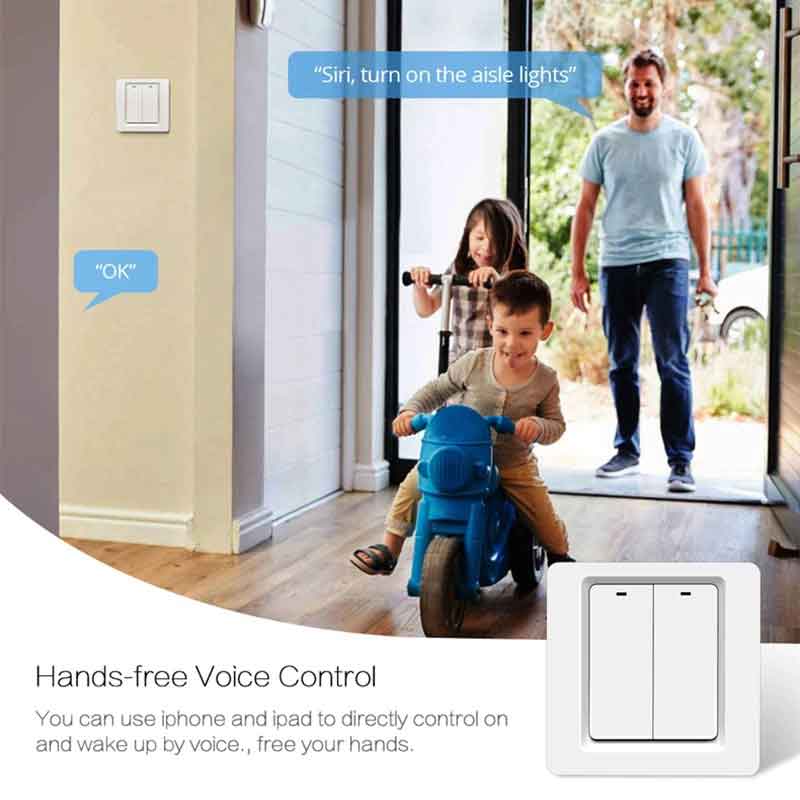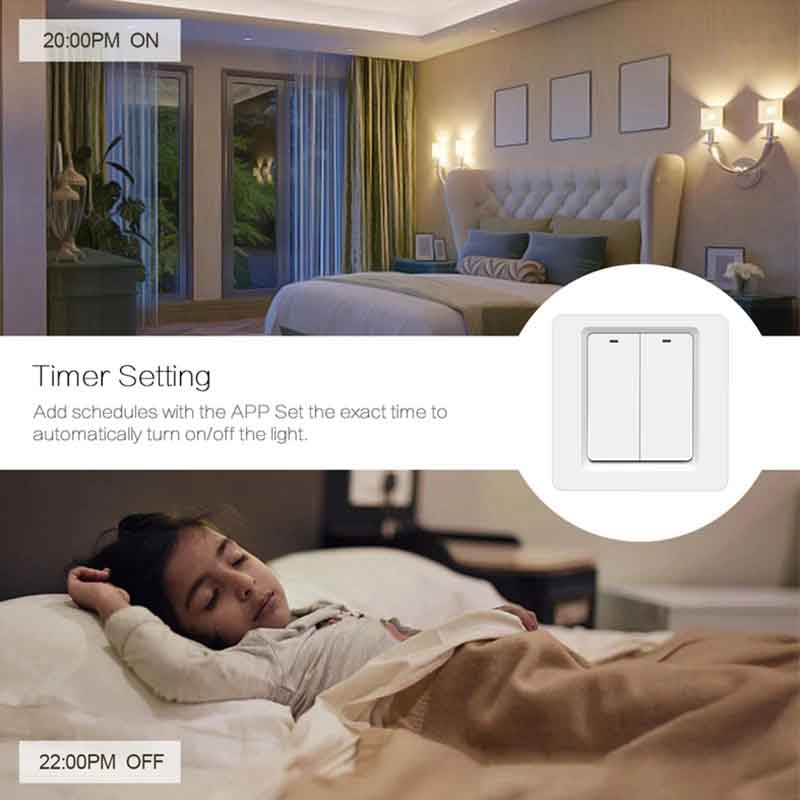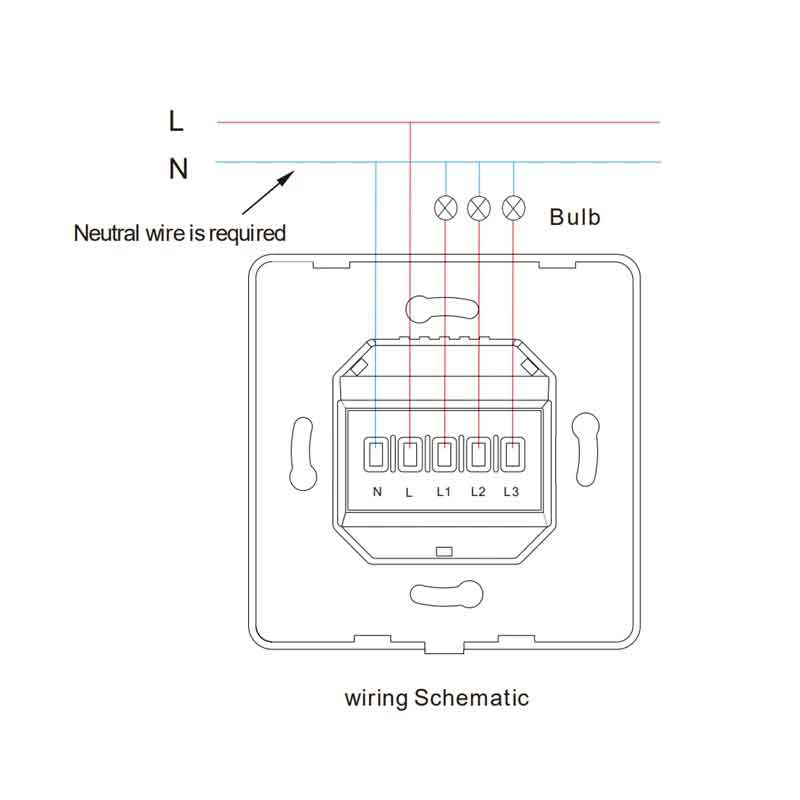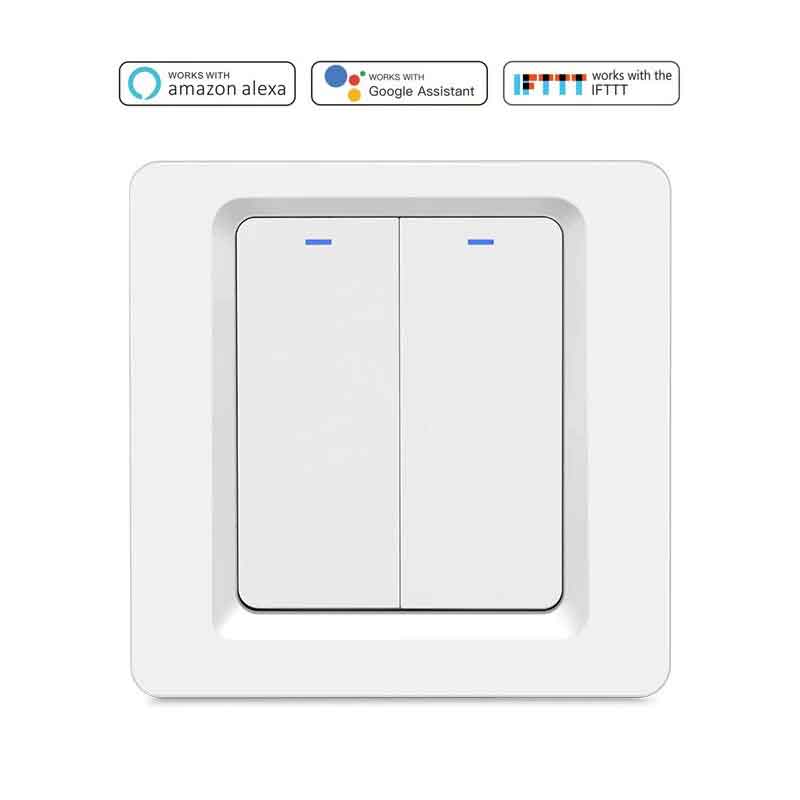 Smart Life DS-102 WiFi Light Touch Switch 2 Gang Wireless Wall Switch With Push Button