Description
PULUZ PU5040 40cm Folding Portable White Light Dimmable Photo Lighting Studio Shooting Tent Box Kit with 6 Colors Backdrops (Black, Orange, White, Red, Green, Blue)
Features
1. All-in-one portable studio easy to use.
2. Photo studio with foldable design which is unfolding a whole new level of possibilities in smartphone photography.
3. It enables everyone to take awesome, studio-quality pictures with a smartphone using a simple setup.
4. Do not worry about taking high quality pictures for your online shop products anymore.
5. Super bright to provide the adequate light source. This light combined with the silver reflective interior of the tent, provides even lighting to minimize shadows. Your photo will be with pure white background and you do not even need to have the photo copped.
6. Very easy to install! No other tools needed for the installation and uninstallation. Your bare hands are the only things needed for the installation. Space saving and very flexible. Can be utilized on various occasions or in different places.
7. Comes with a carrying bag and 3 pieces of PVC background boards (White, orange, black). The boards are wrinkle resistant and water resistant.
8. Add 3 pieces of backdrops (Red, green, blue). Non-gloss surface allows to soak up all the light without reflective.
Specifications
1. Material: Nylon Cloth
2. LED Quantity: 2 x 32 PCS
3. Lumen: 2 x 1200LM
4. Color Temperature: 5500K
5. Power Supply: Input: AC 110-240V 1A; Output: 12V 2A
6. Power: 24W
7. Size: 40*40*40cm / 16*16*16inch (Unfolded); 45*45cm / 17.7*17.7inch (Fold)
8. Weight: 552g (only Tent)
Package List
1. Main Studio Box x 1
2. Black PVC backdrops board x 1
3. White PVC backdrops board x 1
4. Orange PVC backdrops board x 1
5. Blue backdrops x 1
6. Red backdrops x 1
7. Green backdrops x 1
8. Light board x 2
9. Soft cloth x 1
10. Power supply x 1
11. User manual x 1
12. Color package box x 1
PULUZ PU5040 40cm Folding Portable White Light Dimmable Photo Lighting Studio Shooting Tent Box Kit with 6 Colors Backdrops (Black, Orange, White, Red, Green, Blue)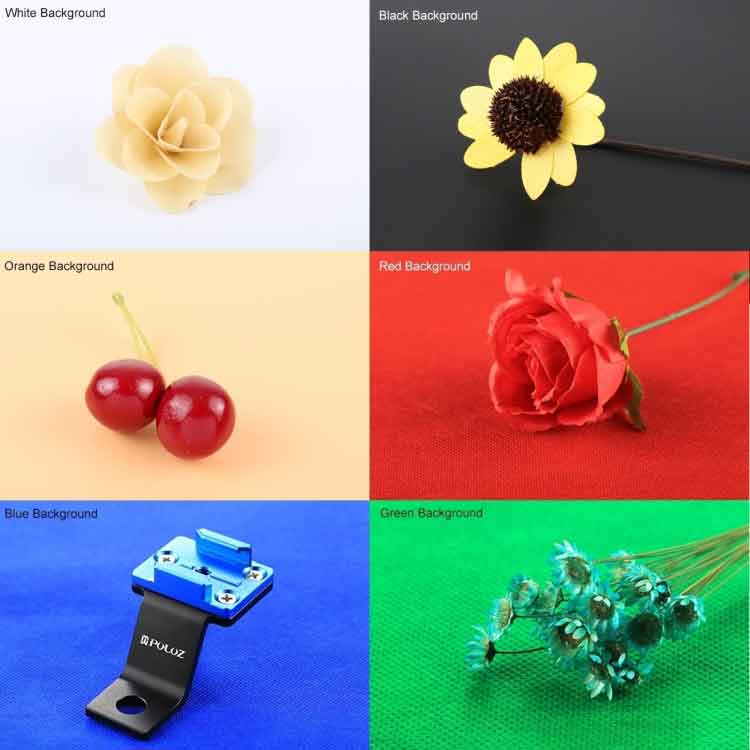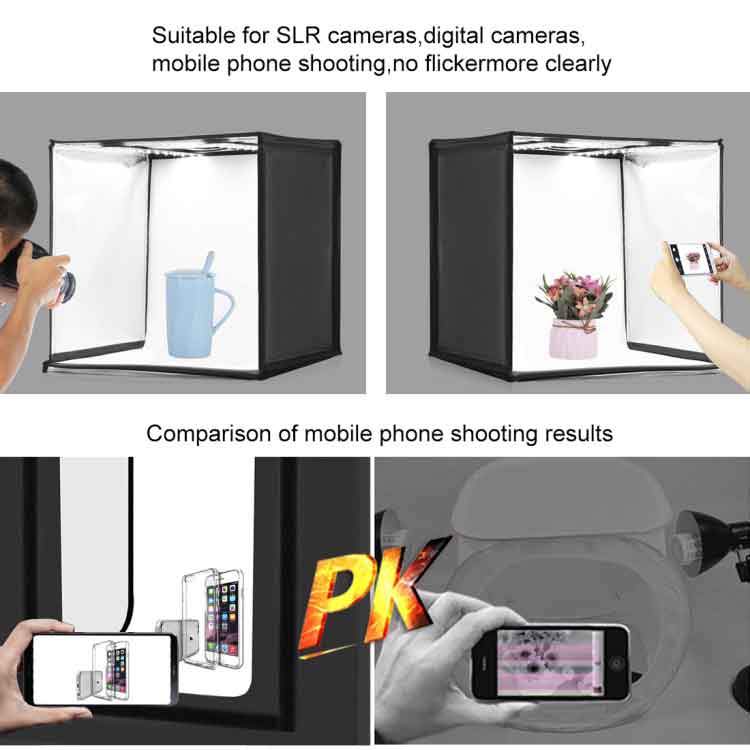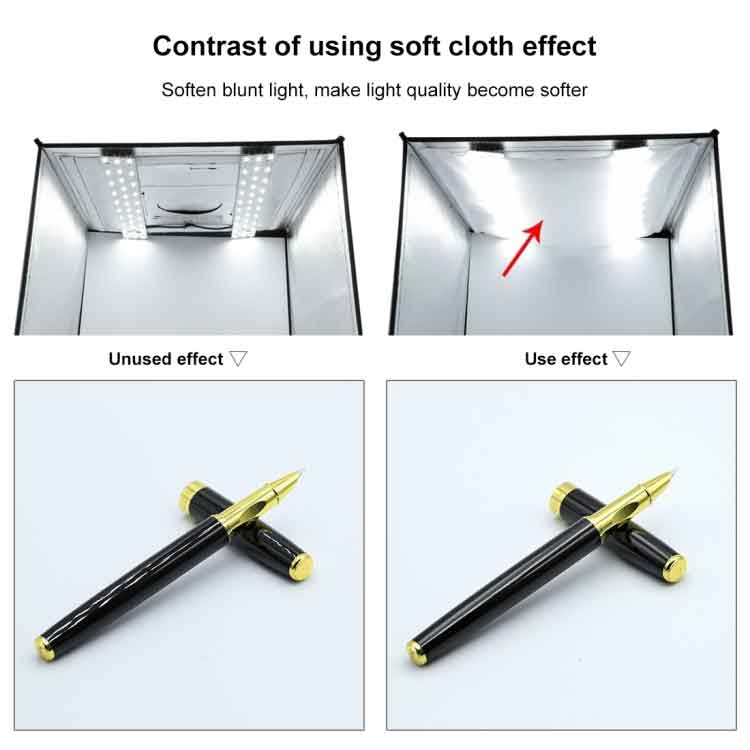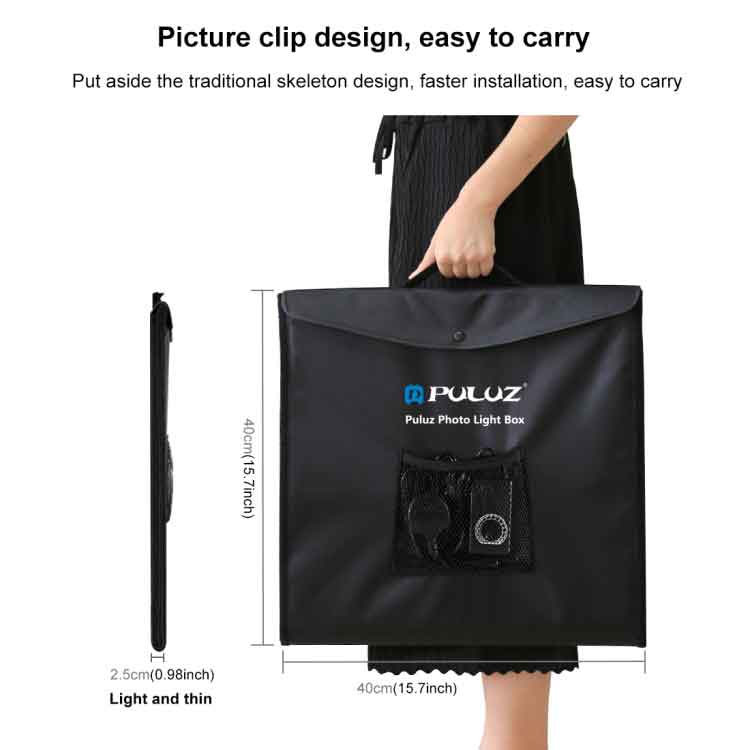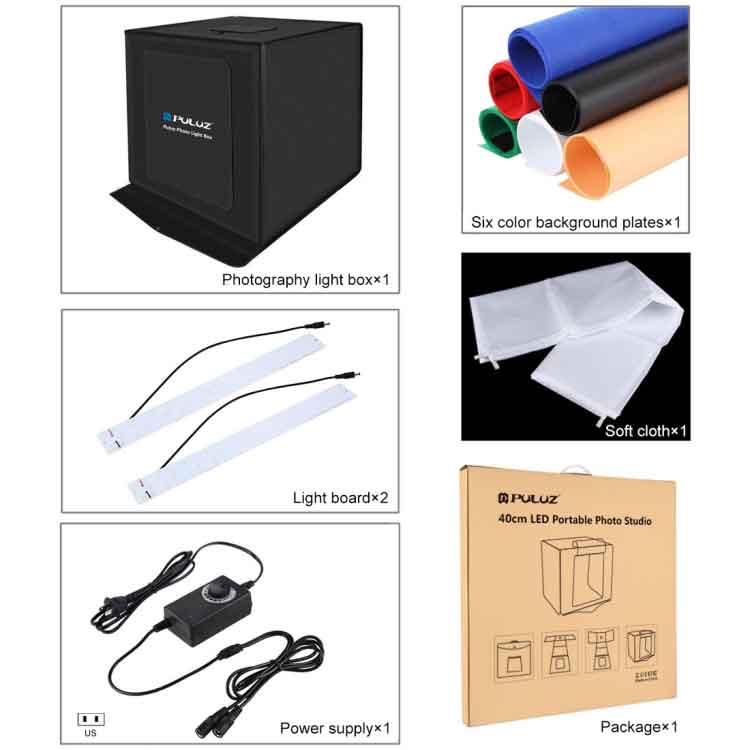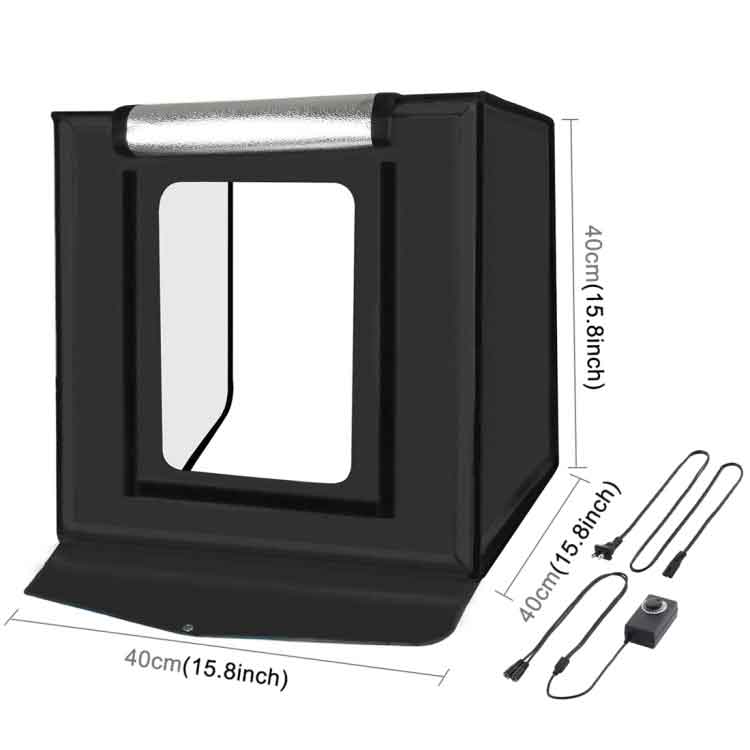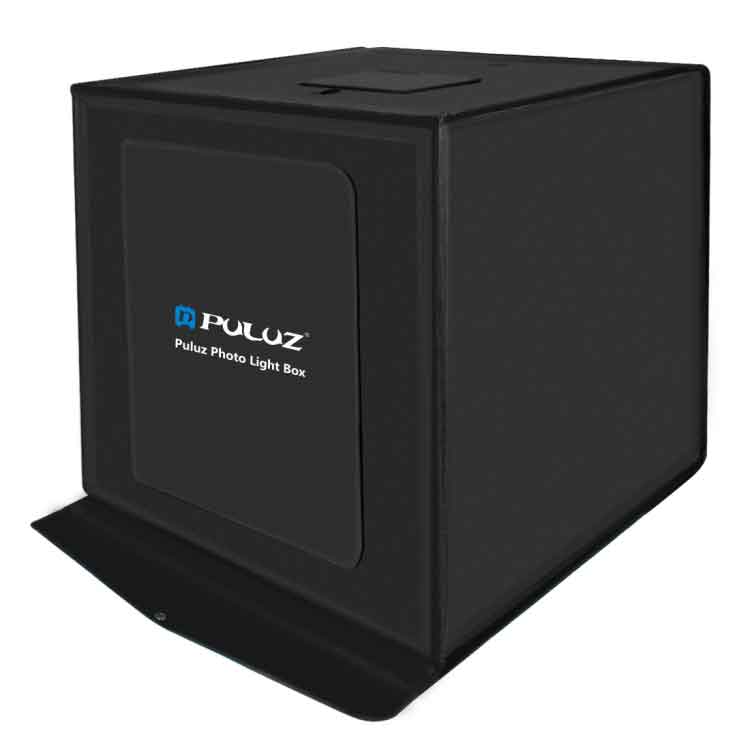 Puluz PU5040 40cm Photo Studio – Photo Shooting Tent Box Kit