Description
Puluz PU3096B Professional Tripod – Aluminum Selfie Live Tripod Mount with Three-dimensional Head & Phone Clamp
Features
1. Aluminum alloy tripod stand. Light, compact, sturdy, and durable.
2. Support 360-degree panoramic shots and 90-degree vertical shots.
3. 3 sections of aluminum legs with quick-release fasteners and non-slip rubber feet.
4. Removable quick-release plate for quick connection to camera or camcorder.
5. Adjustable center column, satisfying the desired height when shooting
6. Spring hook for hanging camera bags or heavy things to increase stability.
7. Comes with a carrying bag for easy portability, suitable for office, home, leisure activities, and travel.
Specifications
1. Storage length: 57cm
2. Working height: 55-139cm
3. Product net weight: 950g
4. Load-bearing weight: 3kg
5. Product size: 56.5 x 11 x 11cm
6. Product material: Aluminum alloy + ABS
7. Phone clamp range: 5.8cm to 8.5cm
8. Packing list:
– Zipper bag x 1
– Tripod x 1
– E-shaped phone clamp x 1
Puluz PU3096B Professional Tripod – Aluminum Selfie Live Tripod Mount with Three-dimensional Head & Phone Clamp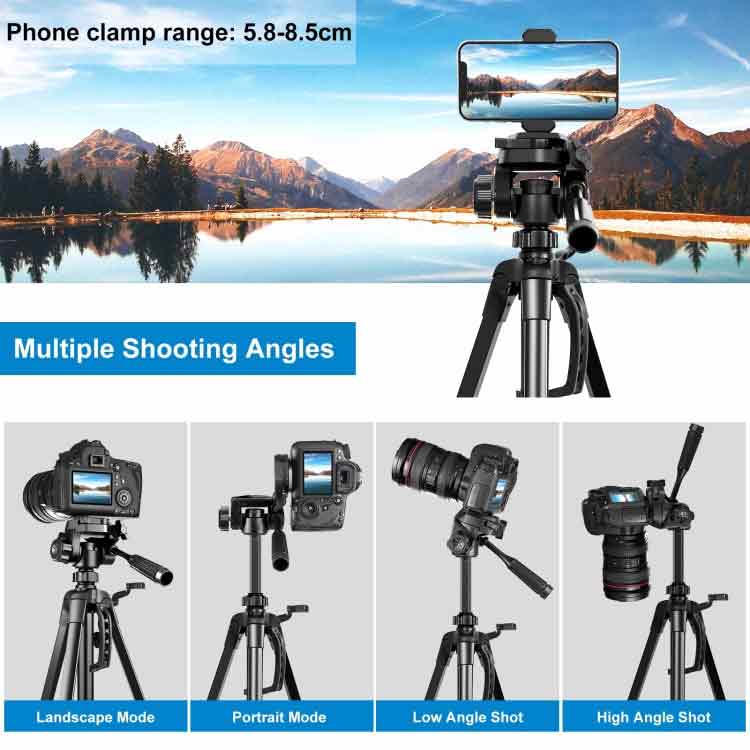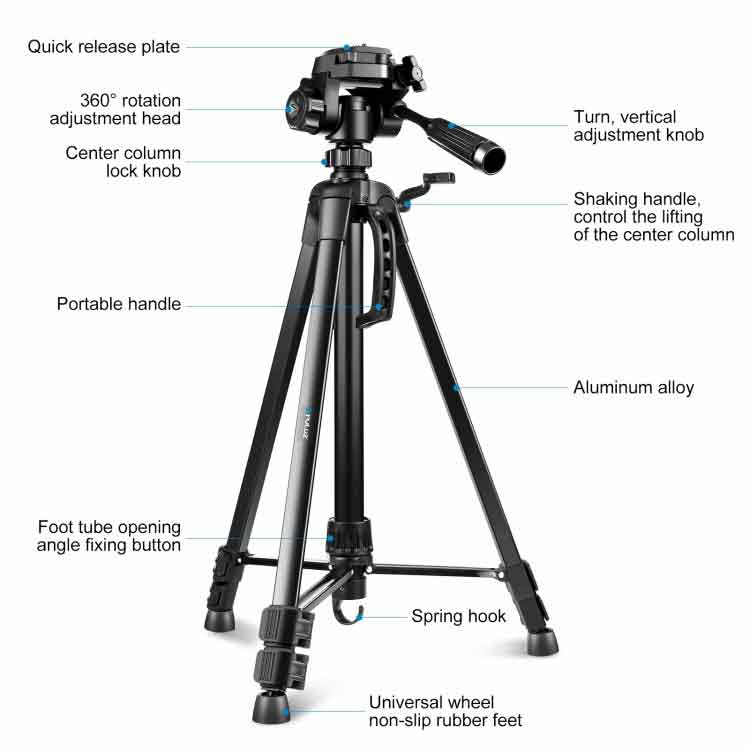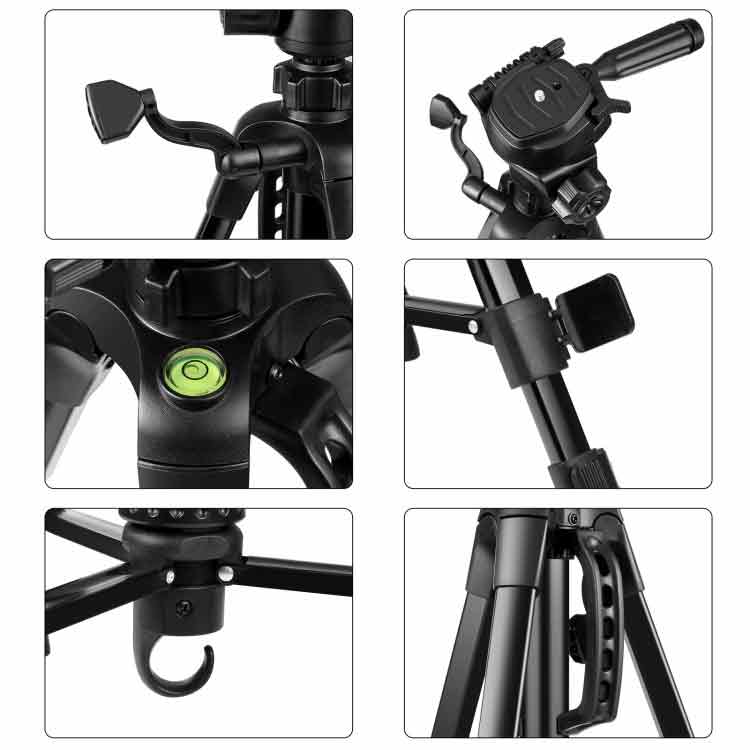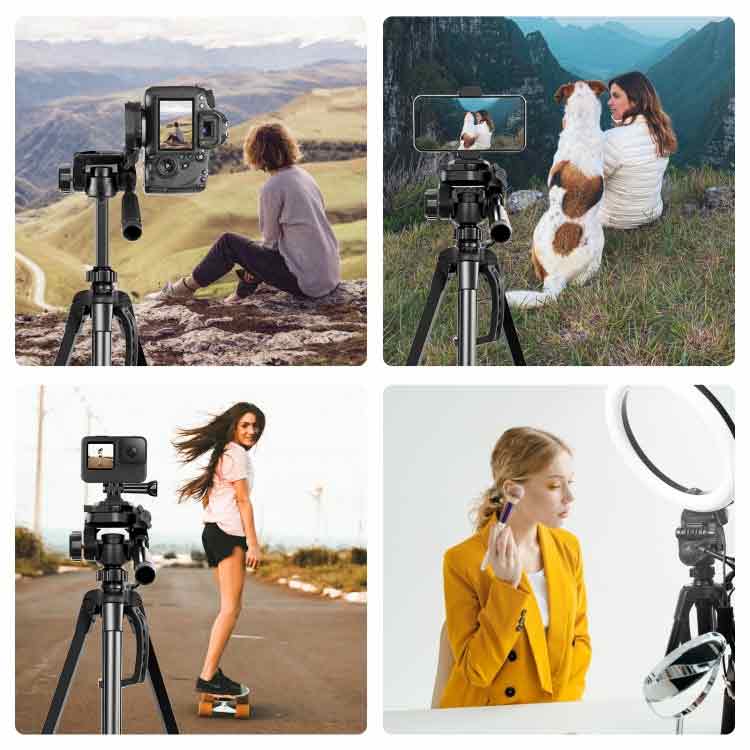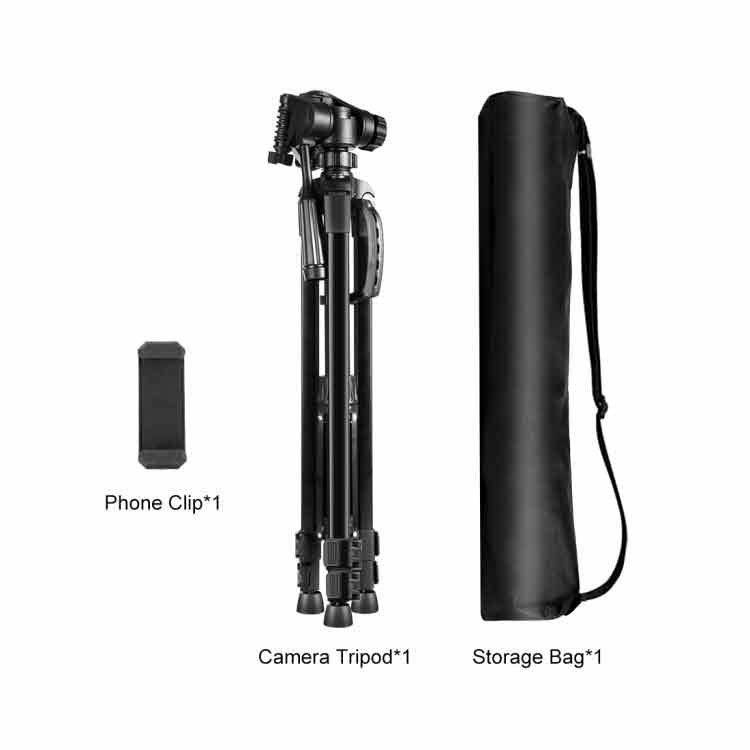 Puluz PU3096B Professional Tripod- Aluminum Tripod Mount with Three-dimensional Head