Description
PULUZ PU3049 30cm USB Electric Rotating Turntable Display Stand Video Shooting Props Turntable for Photography, Load 10-20kg(White)
Rotating Display Stand Features
1. Material: ABS + PC
2. Voltage: DC 5V
3. Speed: 35-50 seconds / circle
4. Diameter: 30cm, height: 5.8cm
5. Load-bearing: 10-20kg
6. Weight: 1232g
7. Ideal for display Jewelry, watch, digital product, shampoo, glass, bag
8. The turn table is an all-purpose display, promotion, glorify display stand, energy-efficient illumination. Designed for home and exhibition, store, shop is great for display wine, model, electronics, decoration and photography
Package List
1. Electric Turntable Stand x 1
2. Micro USB Cable x 1
3. Package Box x 1
PULUZ PU3049 30cm USB Electric Rotating Turntable Display Stand Video Shooting Props Turntable for Photography, Load 10-20kg(White)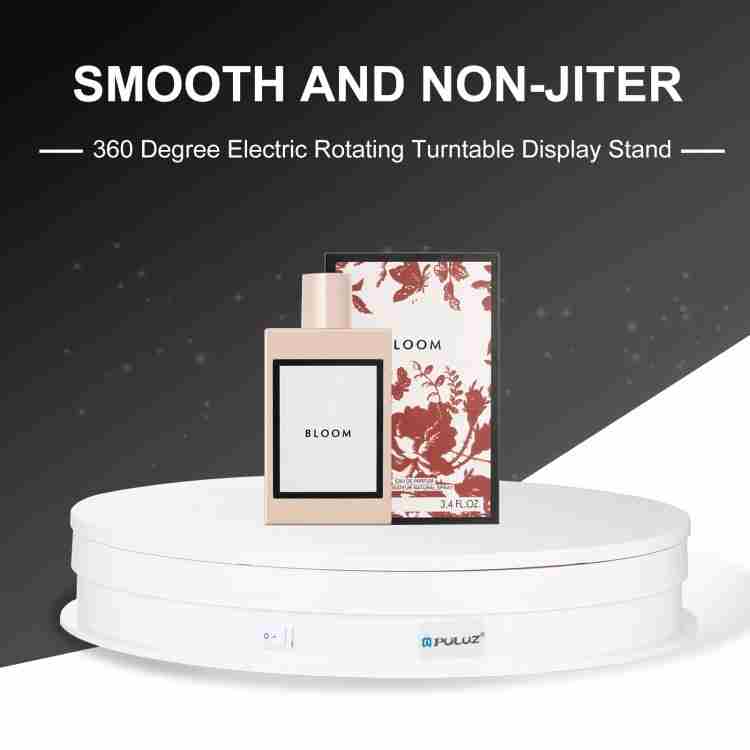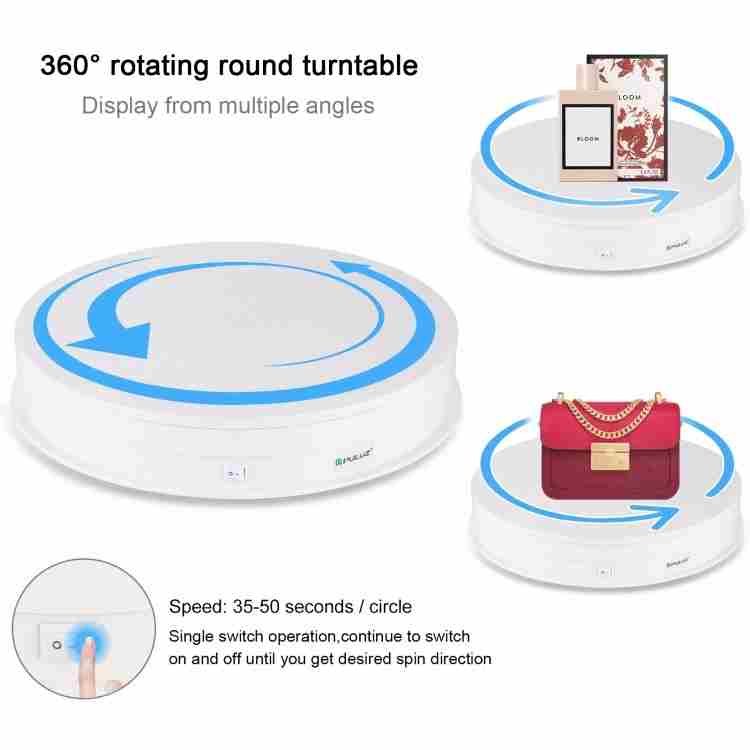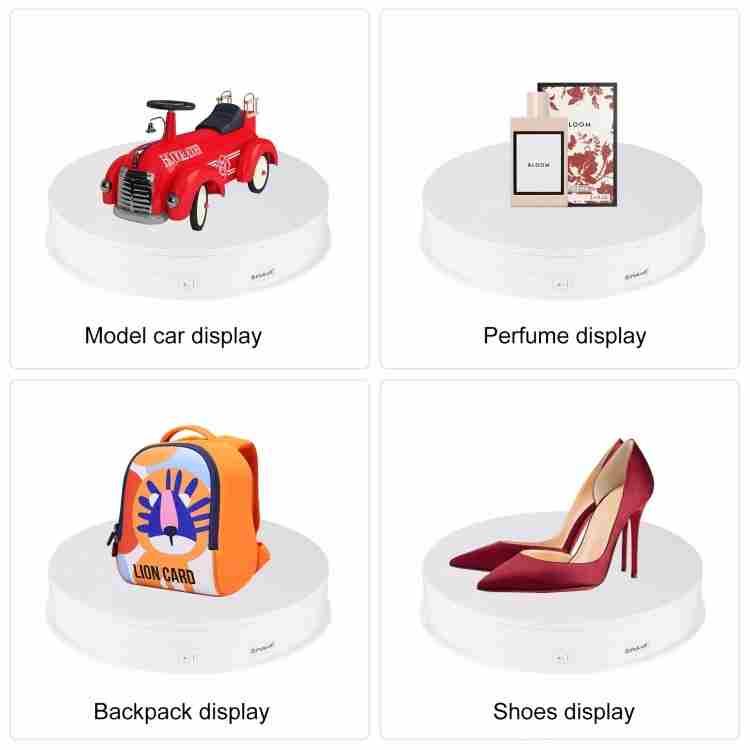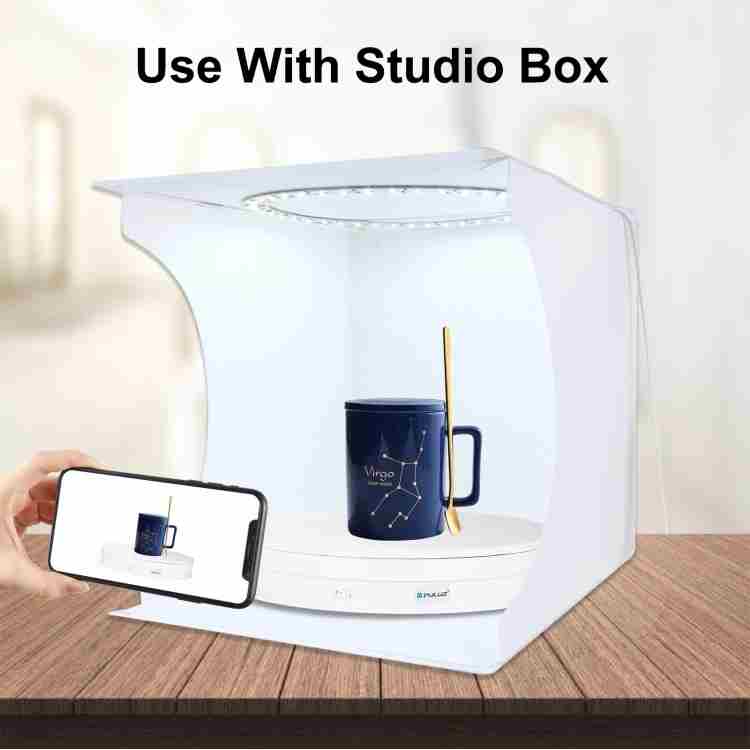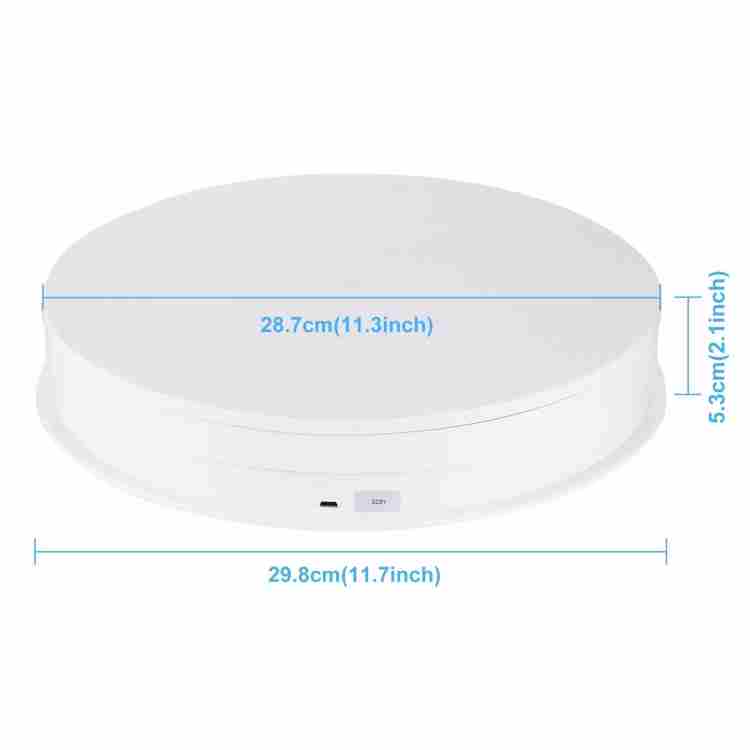 Puluz PU3049 Display Stand – 30cm USB Electric Rotating Photography Stand
Elevate your photography and videography game with the Puluz PU3049 Display Stand, designed to meet the demands of professionals and enthusiasts in Qatar. This versatile display stand offers a perfect blend of stability and flexibility, making it an essential tool for capturing stunning shots and videos.
Key Features:
Sturdy and Adjustable: Crafted with high-quality materials, the Puluz PU3049 Display Stand provides exceptional stability for your cameras, smartphones, or other devices. Its 360 angles offer you the freedom to experiment with various shooting perspectives.
Compact and Portable: Whether you're shooting indoors or outdoors in Qatar, this display stand is lightweight and portable, making it easy to carry to your preferred location. It's your go-to solution for on-the-go photography and videography.
Universal Compatibility: It's the perfect companion for content creators, vloggers, and professionals in Qatar.
360-Degree Rotation: Achieve dynamic shots with the 360-degree rotation feature. Capture panoramic views, time-lapses, and smooth panning shots effortlessly.
Secure and Reliable: Your equipment's safety is a priority. The Puluz PU3049 Display Stand ensures your gear stays secure during your creative sessions.
Enhance your creative potential and achieve professional-grade results with the Puluz PU3049 Display Stand. Order yours today and take your photography and videography to the next level in Qatar!