Description
GTMEDIA Freesat V8 Digital Satellite Finder Meter Spectrum TV Signal Finder Meter DVB-S/S2/S2X HD Digital Signal Detector FTA 1080P HD MPEG-2 MPEG-4 3.5inch LCD Receiver
*Equipped with 3.5-inch high definition TFT LCD screen.
*Fully DVB-S/S2/S2X, MPEG-2/MPEG-4 compliant. Supports MPEG-2 / H.265 hardware decoding.
*Support 13V / 18V / LOCK status panel LED display directly.
*Li-ion battery (7.4V / 3000mAh) enables up to 4-hour operating time.
*Support both AV out or HD out and AV in. Software upgrade via US Product description Highlights:
*Digital meter for quick adjustment and installation of dishes.
*Constellation analyzer and spectrum analyzer.
*Supports scan of Auto, Preset, Accurate.
*Sound and Light Alarm for locking signal.
*Auto Calculate Angle of AZ ,EL.
*Supports DISEQC 1.0/1.1/1.2, Unicable, 0/22kHz Tone.
*PAL/NTSC: PAL-NTSC auto-conversion and 4:3 or 16:9 display form.
*LNB short circuit protection.
*OSD Language: English, German, French, Portuguese, Spanish, Italian, Russian, Turkish, Polish, Arabic, Farsi, Espanol, Deutsch.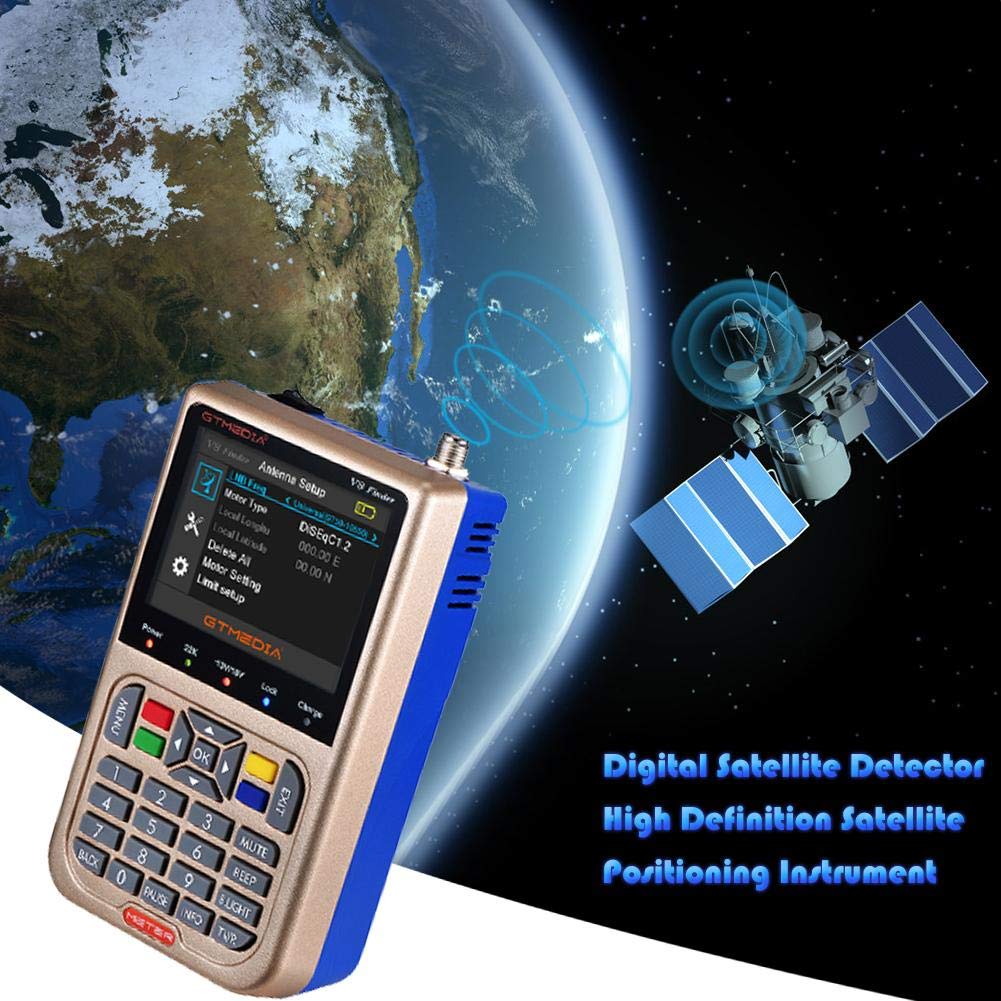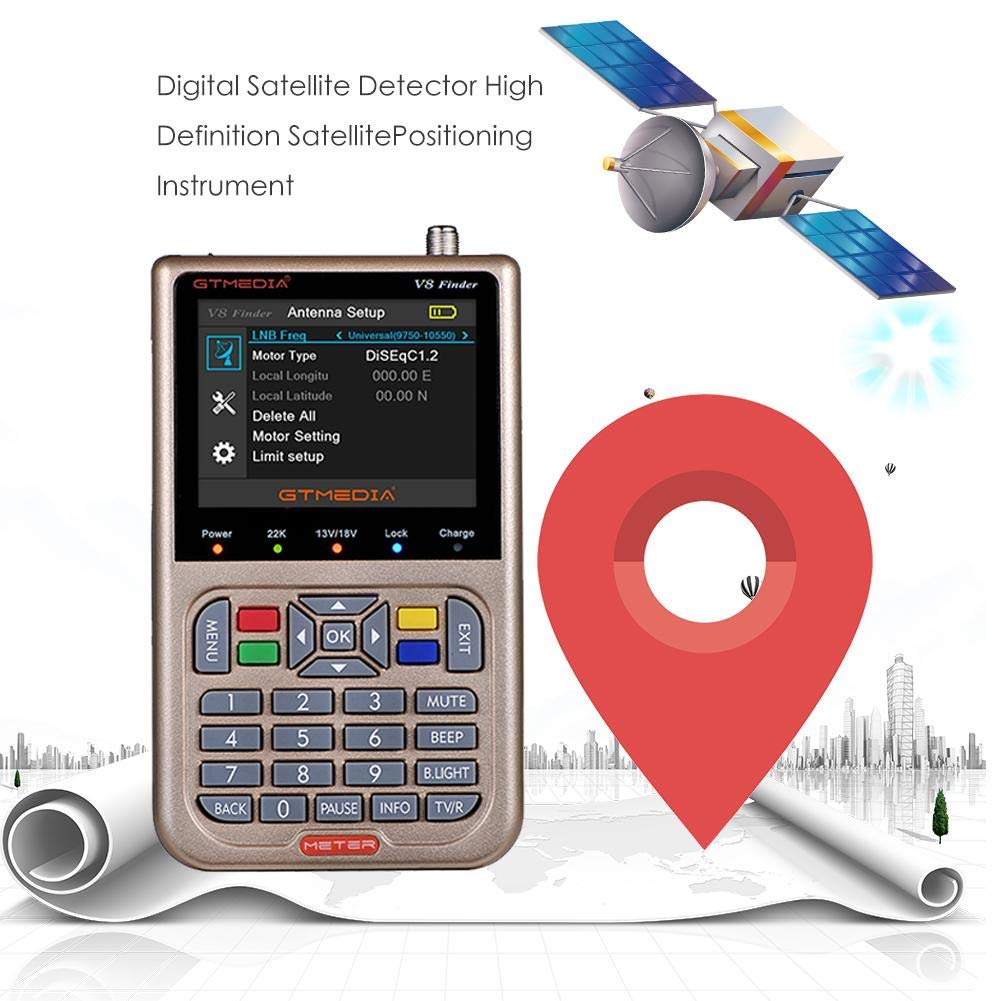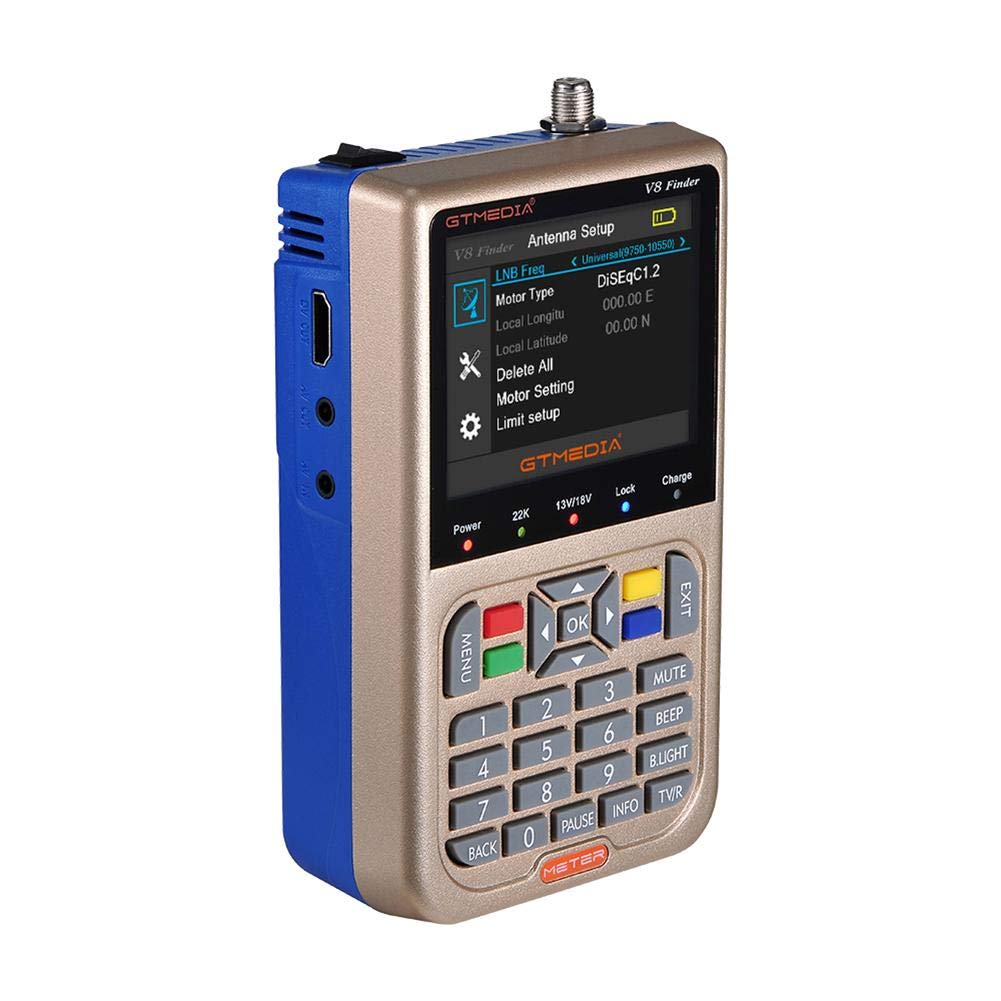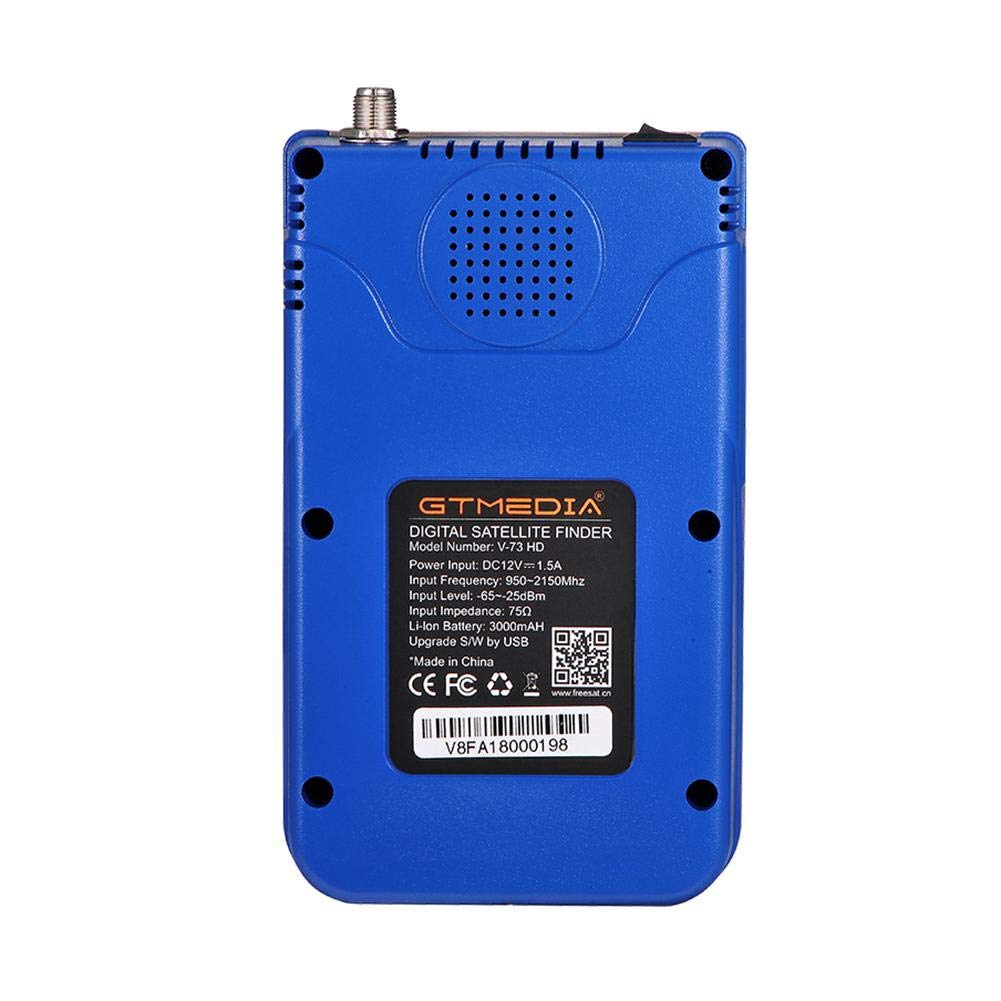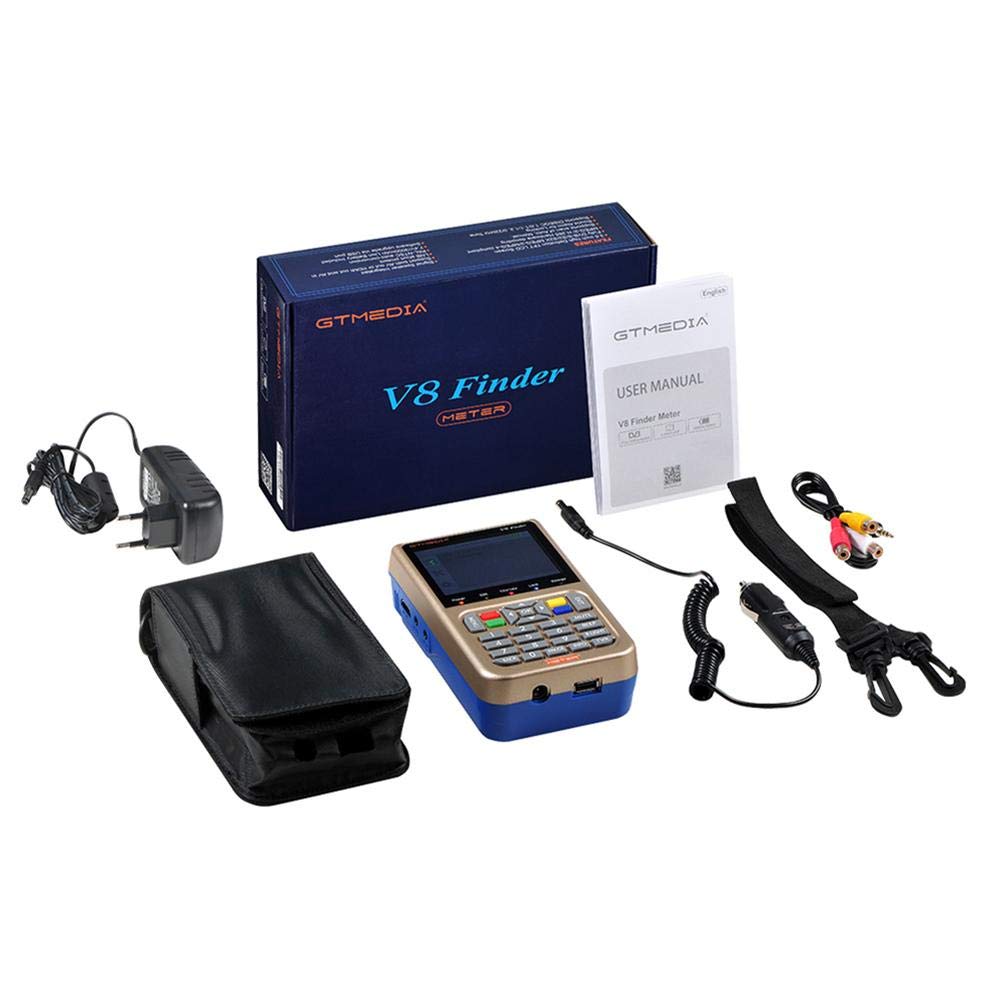 GTMEDIA Freesat V8 Digital Satellite Finder Meter Spectrum TV Signal Finder Meter DVB-S/S2/S2X HD Digital Signal Detector FTA 1080P HD MPEG-2 MPEG-4 3.5inch LCD Receiver
Specifications:
Brand Name: GTMEDIA
*Hardware Parameters
Flash Memory: 64M SPI DDR3
Memory: 1G DDR3
Demodulation: M1502+Tuner M3031
*LNB Input Connector: F type, male
Frequency Range: 950MHz-2150MHz
Input Impedance: 75Ω
Signal Lever: -65dBm-~-25dBm
*Demodulator Front End: QPSK, QPSK
Modulation Range: 2Mbps-45Mbps
SCPC and MCPC Capable: Yes
Spectral Inversion: Auto Conversion
*DVB-S Spectrum Forward Error Correction Rate: 1/4, 1/3, 2/5, 3/5, 2/3, 3/4, 4/5, 5/6, 8/9, 9/10
Carrier Frequency Acquisition Range: ±5MHz for symbol rates above 3 Msps and ±3MHz for the remaining symbol rates
Symbol Rates: 1- 55Msps
Code Rates: 1/2, 2/3, 3/4, 5/6, 7/8
Battery: 7.4V 3000mAh Li-ion Battery
Power Supply: DC 12V / 1.5A (Input 100-240V, 50/60Hz)
Main Item Size: 15.5 * 9.5 * 4.5cm / 6.10 * 3.74 * 1.77in
Main Item Weight: 448g / 15.79oz
Package List:
1 * GTMEDIA Digital Satellite Finder Meter
1 * Power Adapter
1 * AV Cable
1 * Car Charger
1 * Carrying Bag
1 * Strap of Carrying Bag
1 * User Manual