Description
Medical Desk Simulated Clinic Pretend Play Toy Set YY6024 Children Educational Doctor Kit Trolley for Kids
Children Doctor Trolley Operating Table Pretend Play Toy Set Little Doctor Kit Medical Toys For Kids
Type:
Doctor Toys Set
Description: Doctor Trolley Play Set Doctor Medical Set
Package size: 48*12*41cm
Medical Desk Simulated Clinic Pretend Play Toy Set YY6024 Children Educational Doctor Kit Trolley for Kids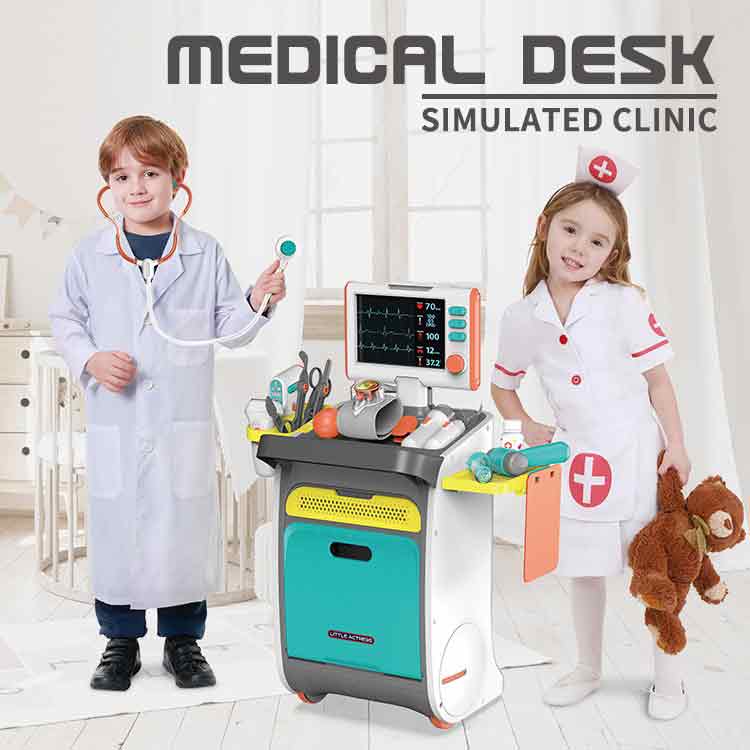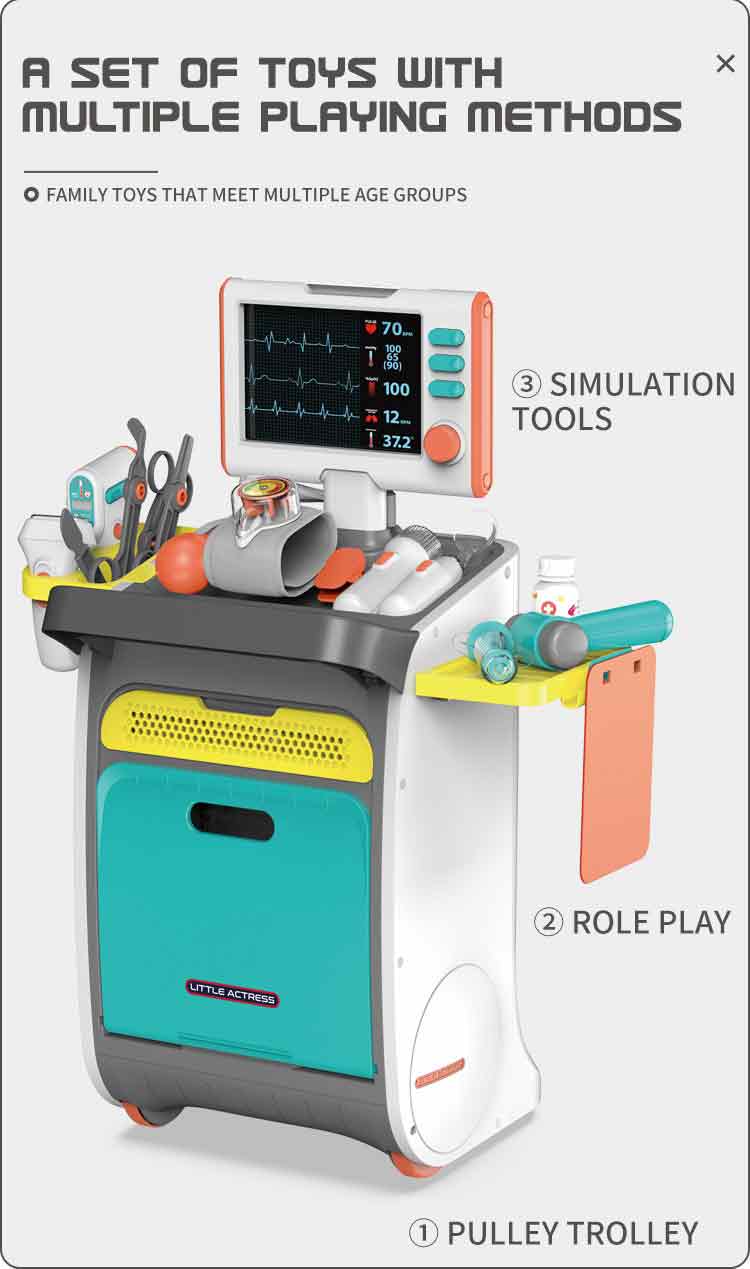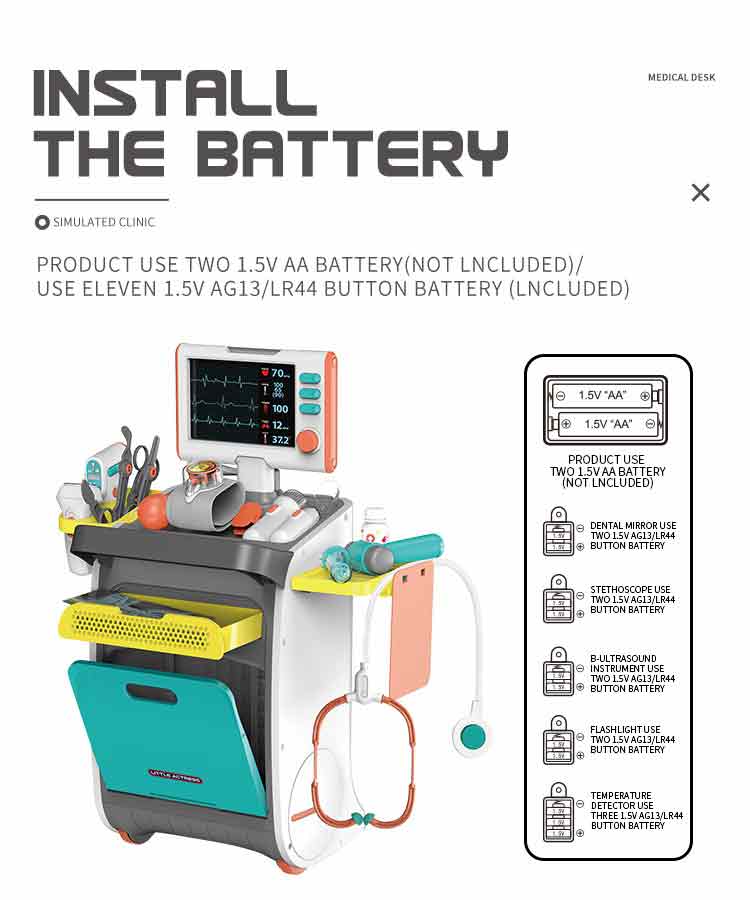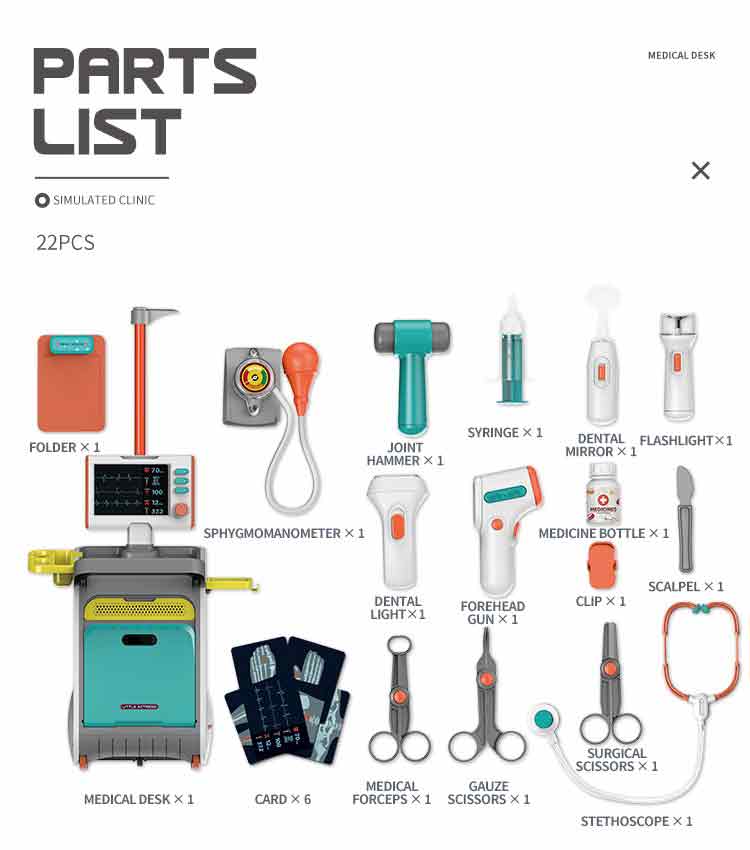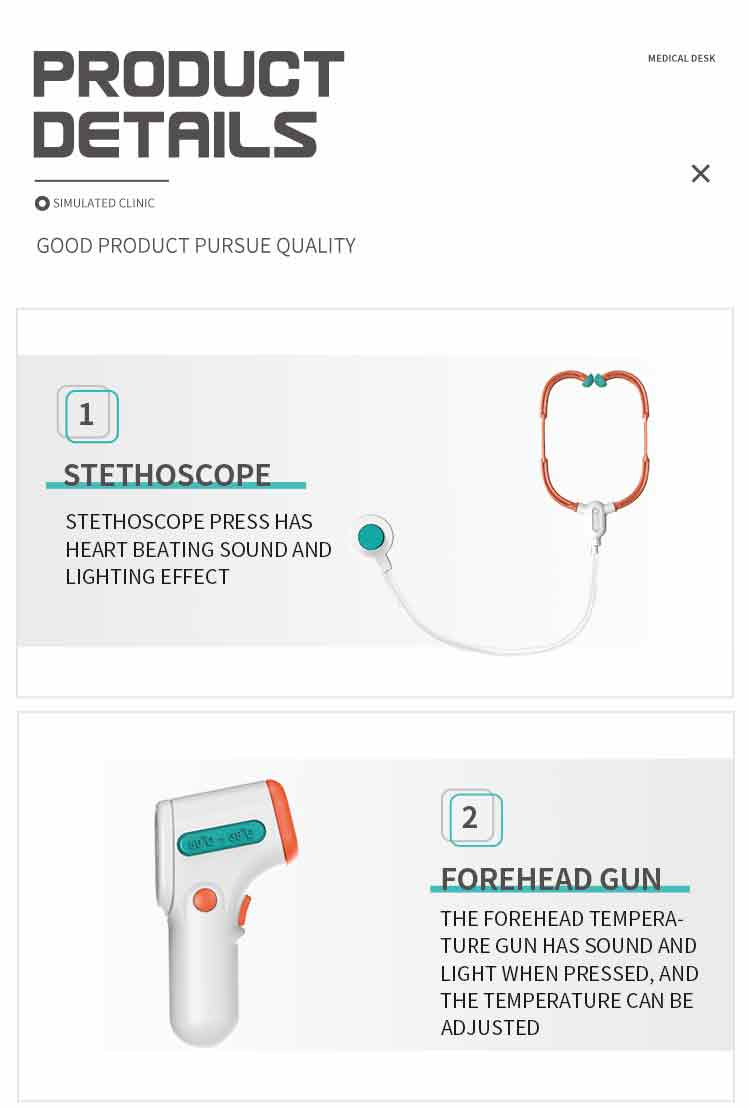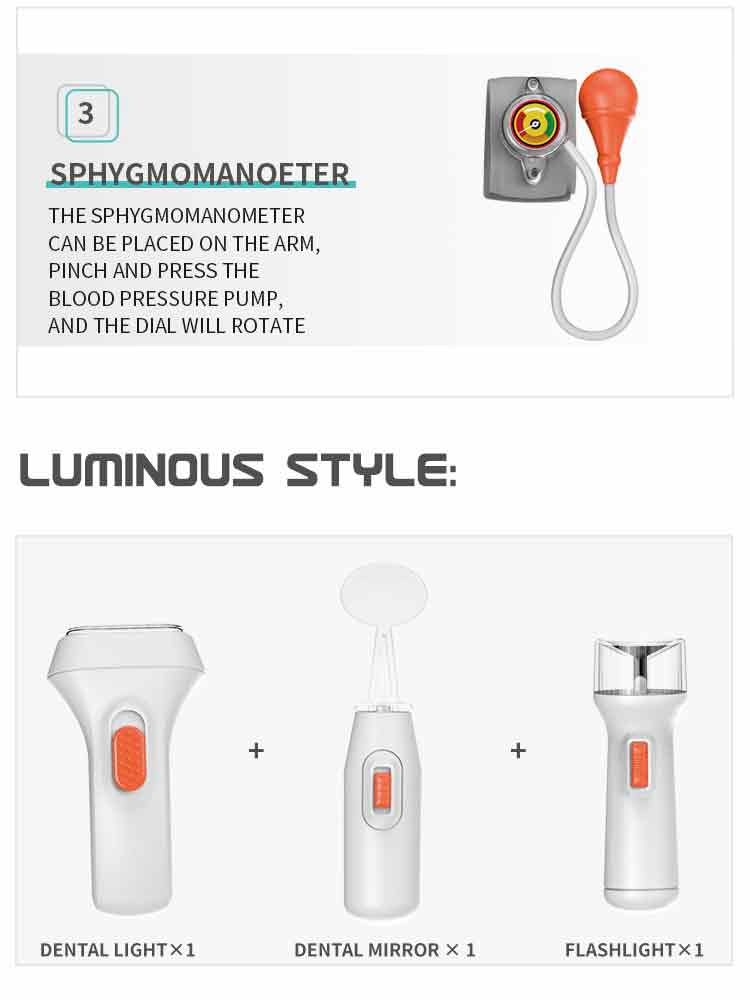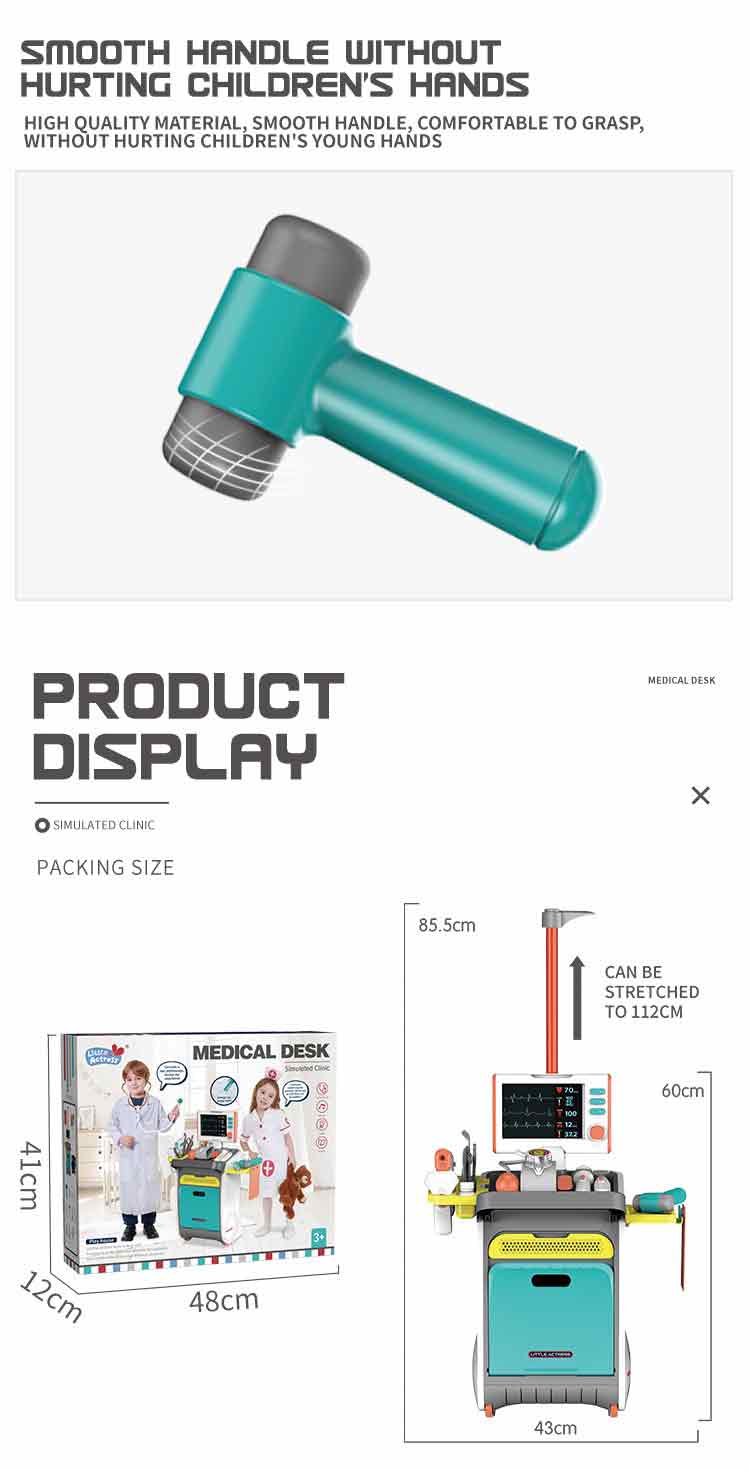 Unleash Your Child's Imagination and Creativity
Encourage your little one's imagination and creativity with the Medical Desk Simulated Clinic Pretend Play Toy Set. This doctor kit offers a captivating world of make-believe, allowing your child to step into the shoes of a caring and skilled medical professional. With this set, your child can experience the thrill of playing doctor, nurse, or medical assistant while learning valuable lessons about empathy and compassion. Watch as their eyes light up with excitement and pride as they diagnose imaginary patients and administer essential medical care.
Realistic Medical Tools for Lifelike Play
The Medical Desk Simulated Clinic Toy Set comes equipped with a variety of lifelike medical tools that make pretend play even more engaging. From stethoscopes and syringes to thermometers and reflex hammers, each tool is meticulously designed to resemble real medical equipment, providing an authentic and immersive play experience. As your child handles these tools, they'll develop essential motor skills and hand-eye coordination while having fun in their medical role-play.