Description
DS-101 Wifi Smart Touch Switch 4 Gang 1/2 Way Wireless Wall Light Switch Tuya Smart Home Work With Google Home and Amazon Alexa
Wifi Smart Touch Switch EU/UK Standard 4 Gang 1/2 Way Wireless Wall Light Switch Tuya Smart Home Work With Google Home
Note:
This switch supports both【No Neutral Wire】and 【Neutral and Live Wire】
Product Parameters:
Input Voltage:220V-240V
Max.Power:200W/Road
Current:10A
Operating Environment:-30~70 centigrade; less than 95% RH
Panel Material:Tempered Crystal Glass
Base Material:Plastic
Mechanical Life:100,000 Times of Operation
Size:86*86*34mm
APP:Tuya Smart / Smart Life
Operating System:IOS/Android
Product Function:
App Remote Control: Conveniently control your lights and the backlight indicator with the Tuya App no matter where you are.
Hands-Free Voice Control: Compatible with Amazon Alexa and Google Home for easy voice control when your hands are not free.
2/3 Way or More Way Control: You can associate any key on any switch to achieve multi-control.
Customize Your Own Scene: One key controls multi switches. For example, set your home to automatically turn off the switches when you leave home. Save time.
Device Sharing: You can easily share it with your family to control your lights together with Tuya App.
Timing and Delay: You can turn the switch on or off regularly.
Product Packaging:
1. Smart Glass Panel Touch Switch(1Pack)
2. 2*Screws
3. Quick installation guide
4.Capacitor*1
DS-101 Wifi Smart Touch Switch 4 Gang 1/2 Way Wireless Wall Light Switch Tuya Smart Home Work With Google Home and Amazon Alexa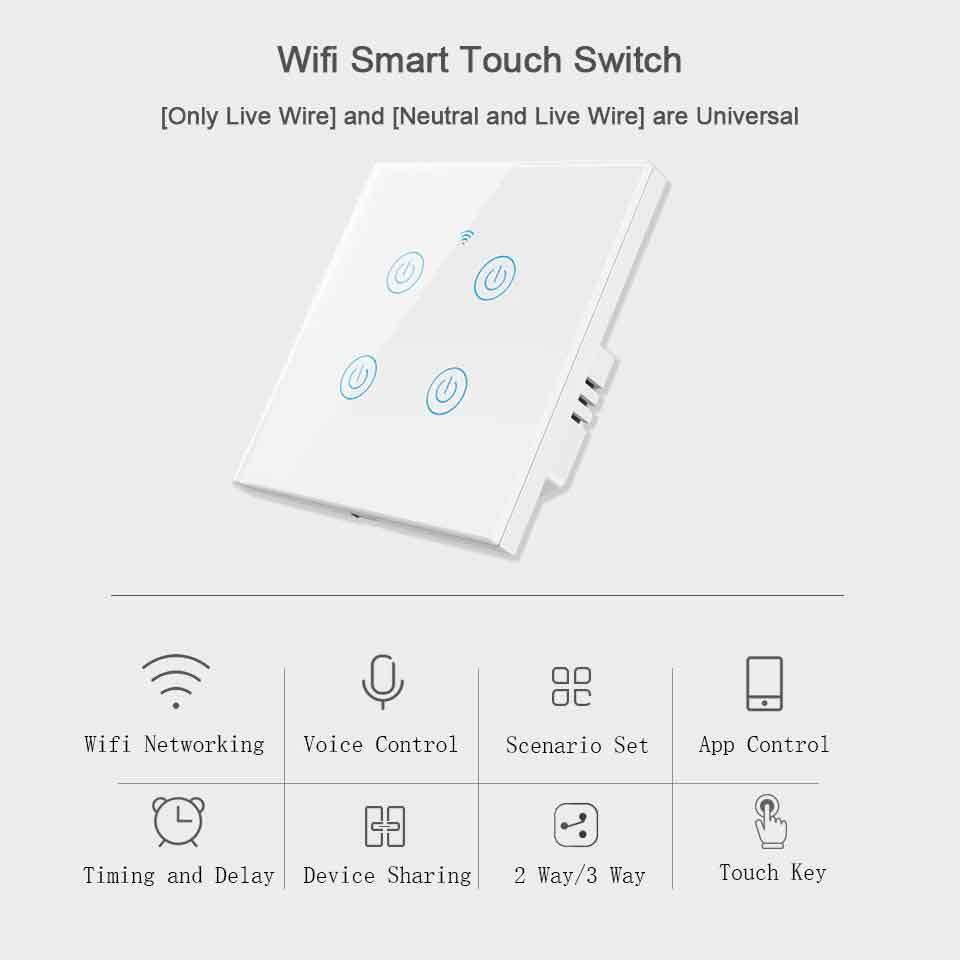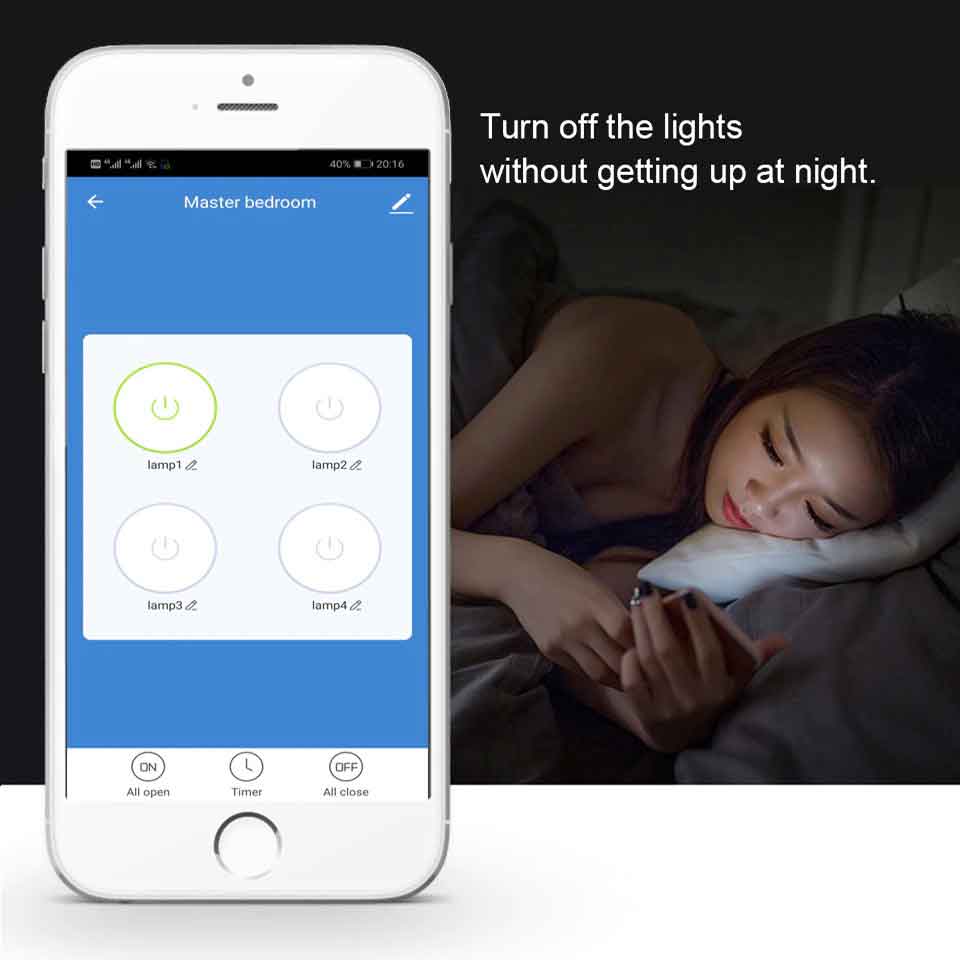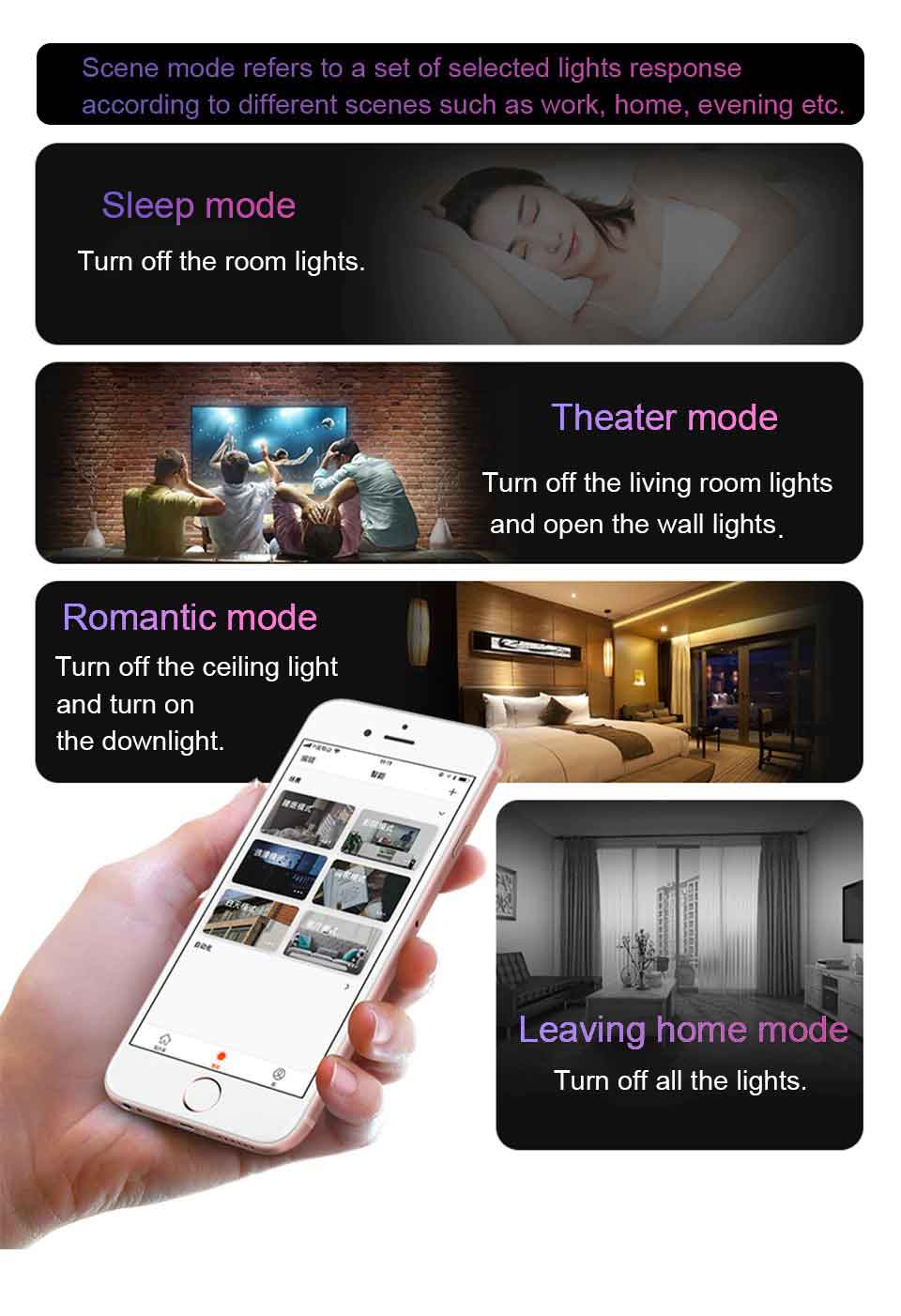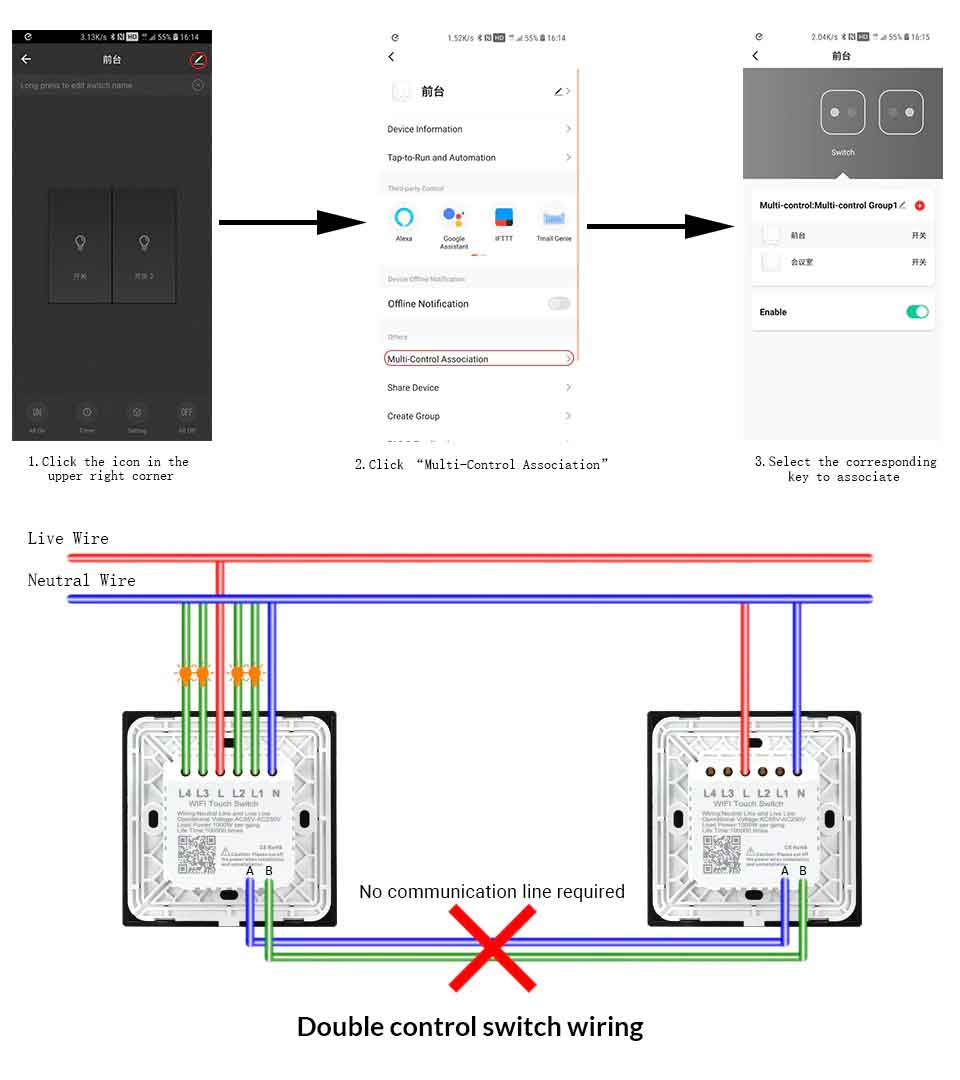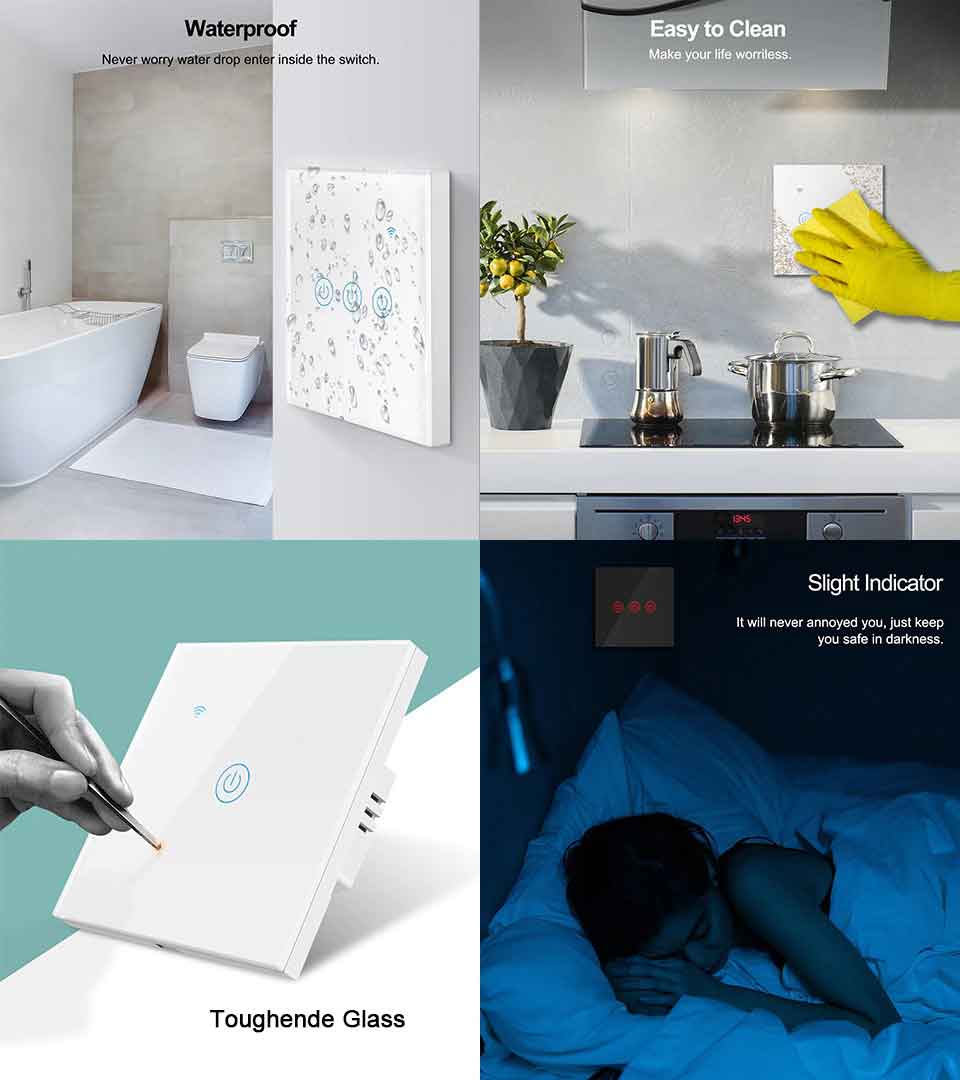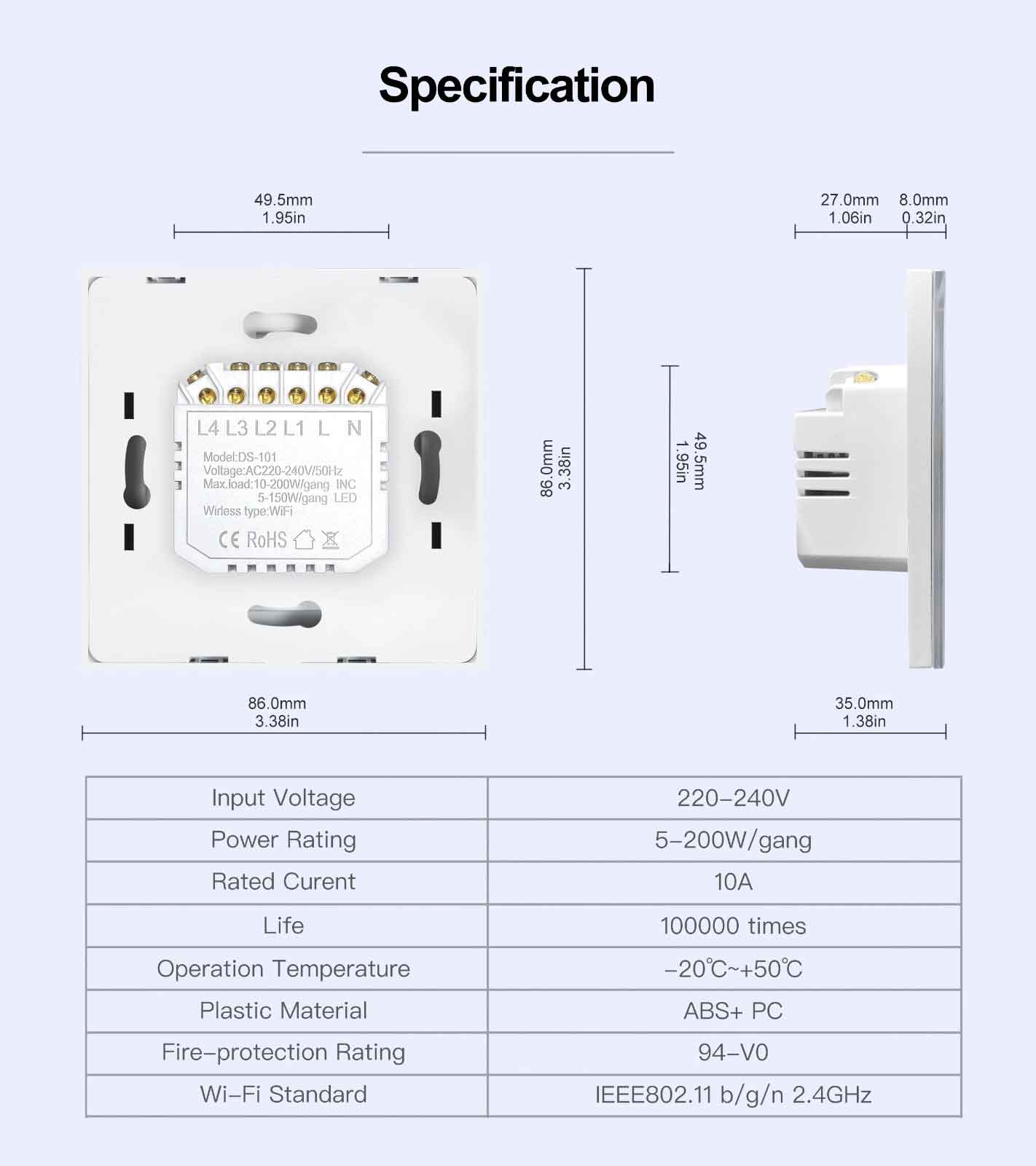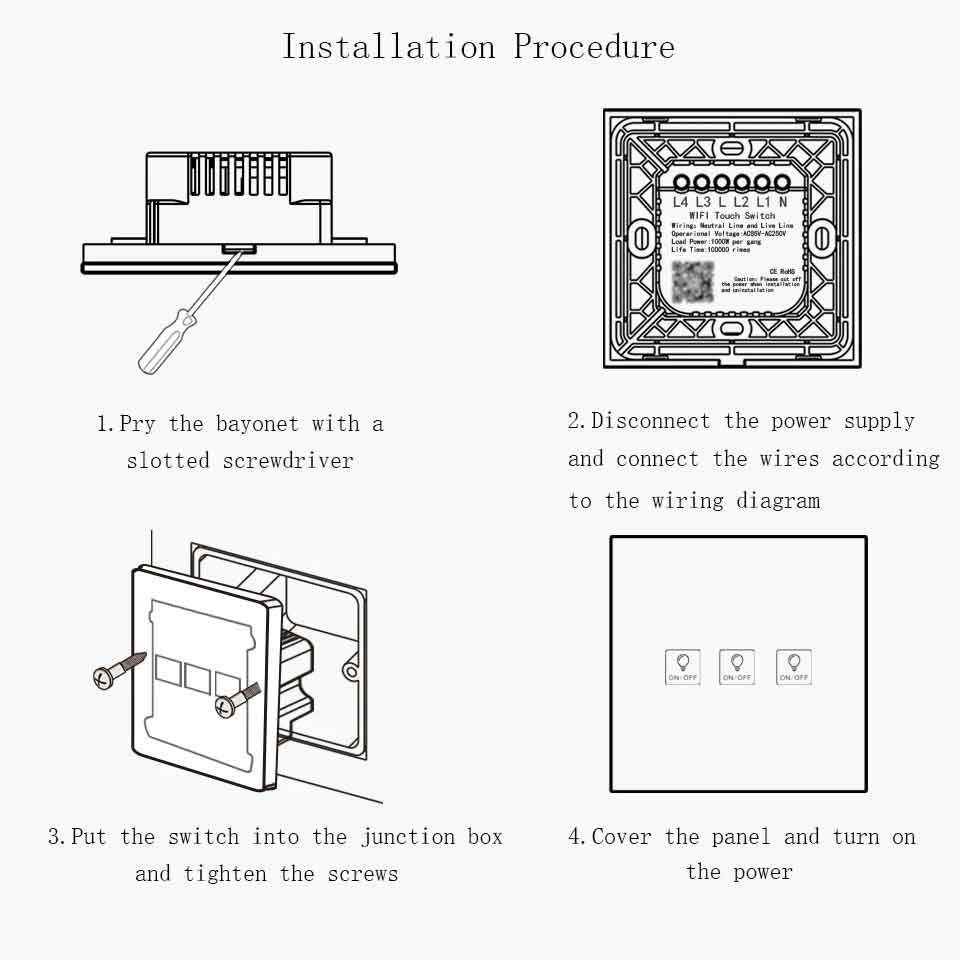 DS-101 Wifi Smart Touch Switch 4 Gang Wireless Wall Light Switch