Description
BeibeGood Modern Kitchen Pretend Play Tool Set Toy for Kids with Spray, Water, Lights, and Music – 43 Accessories
BeibeGood Modern Kitchen Pretend Play Tool Set Toy for Kids with Spray, Water, Lights, and Music – 43 Accessories
Type: Kitchen Toys Set
Brand Name: BeibeGood
Item number: 889183
Description: spraying kitchen set toy
Feature: with light and music
Function: Early Educational
style: simulation of kitchen set
Package Size: 37*17.3*52.5CM
Watch product video HERE
BeibeGood Modern Kitchen Pretend Play Tool Set Toy for Kids with Spray, Water, Lights, and Music – 43 Accessories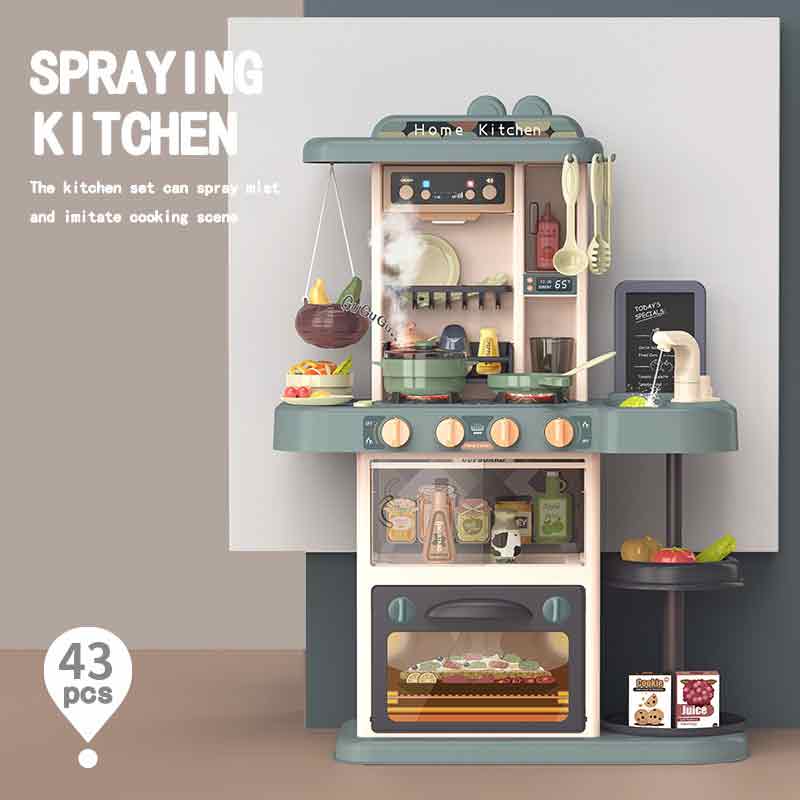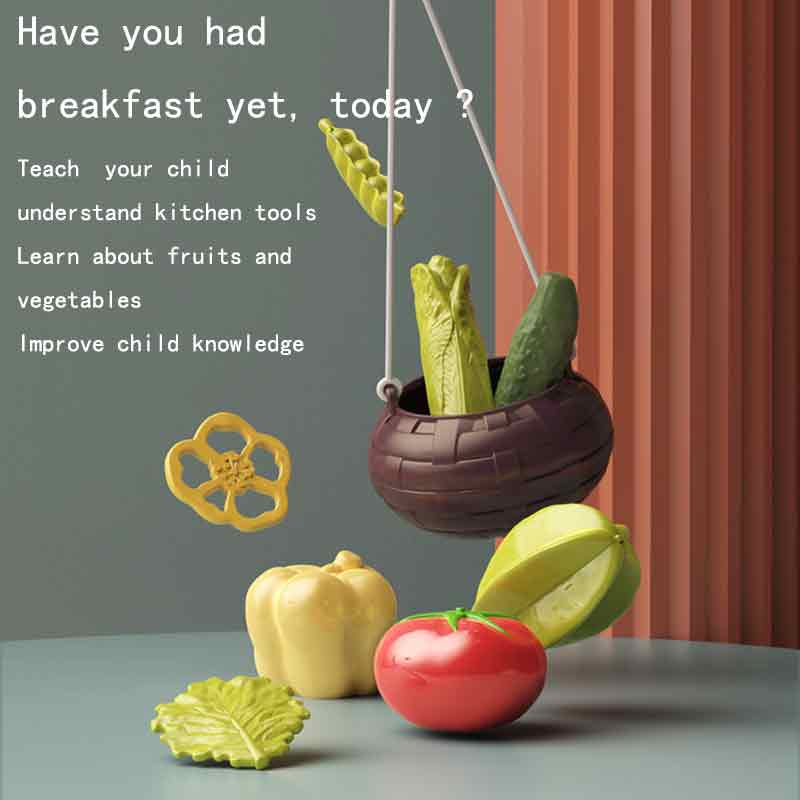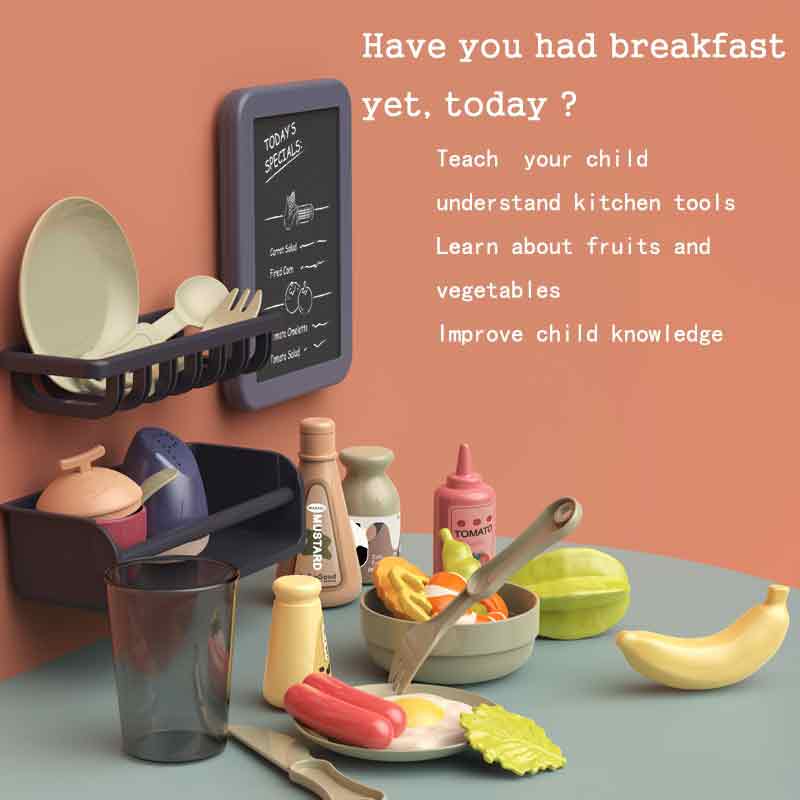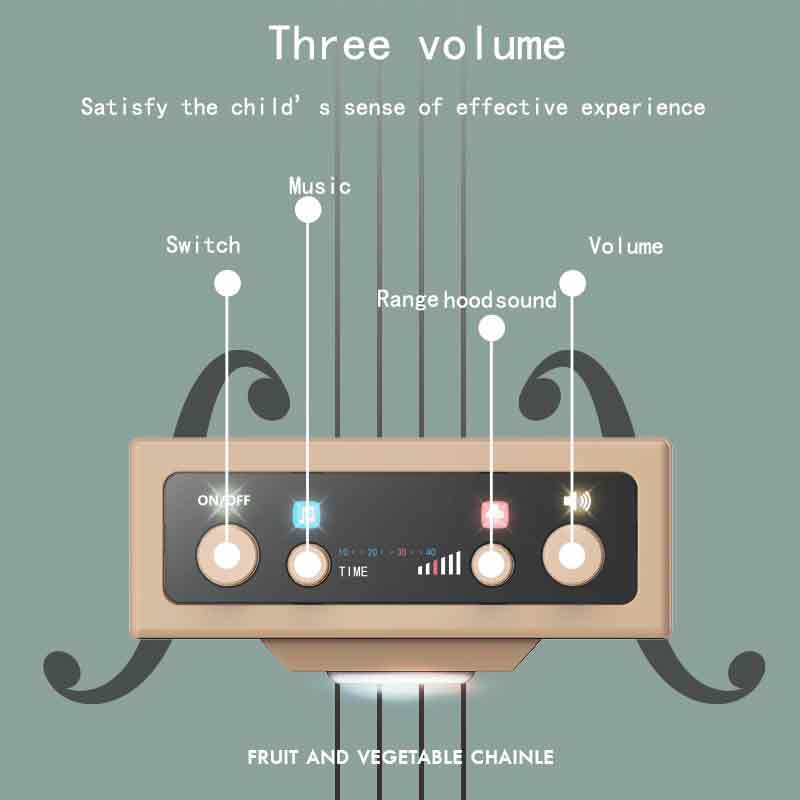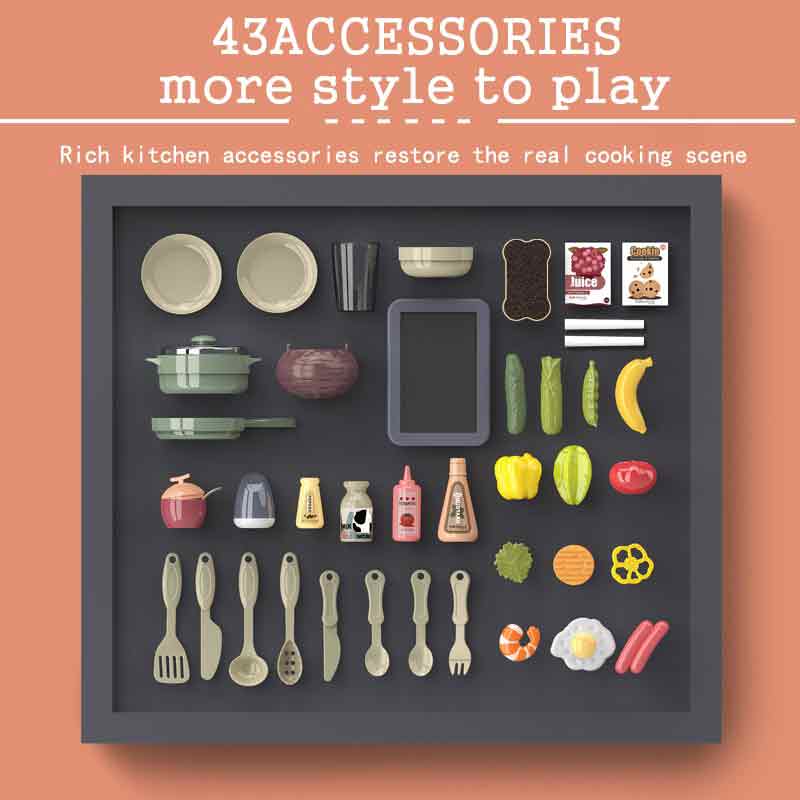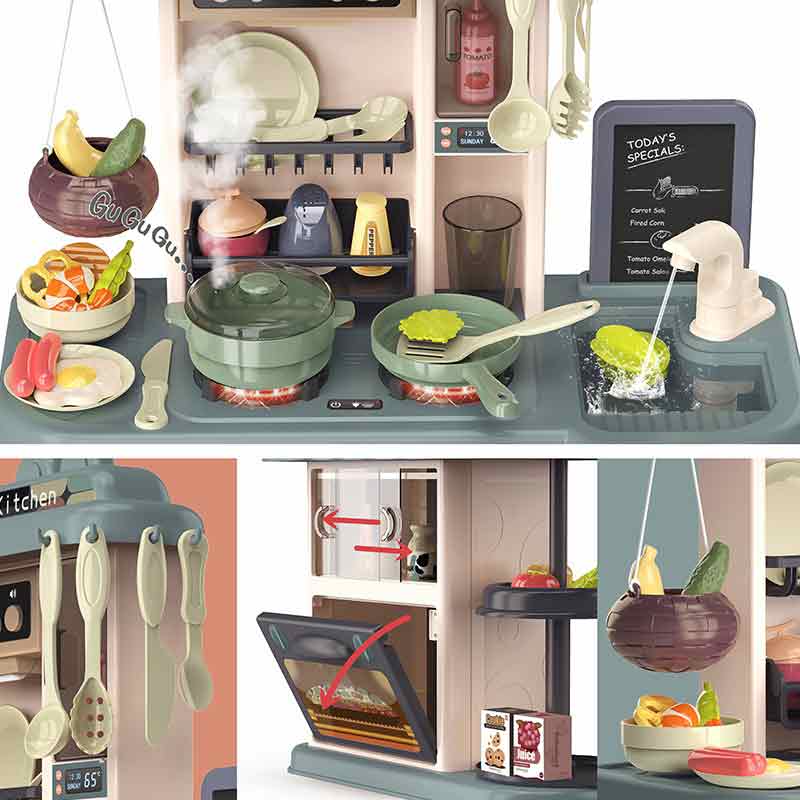 BeibeGood Modern Kitchen Pretend Play Tool Toy for Kids with Spray, Water, Lights, and Music – 43 Accessories
Introducing the Beibegood Modern Kitchen Pretend Play Toy Set, a captivating and interactive playtime companion for little chefs! Unleash your child's creativity and imagination with this delightful toy kitchen set, equipped with a whopping 43 accessories to make their pretend cooking adventures truly immersive.
Watch as your child transforms into a master chef, whipping up imaginary delicacies and serving delightful dishes to family and friends. This play tool set includes everything they need, from utensils and pots to pans and play food, to create a fun and realistic kitchen experience.
Designed with safety and quality in mind, the Beibegood Modern Kitchen Pretend Play Toy guarantees hours of endless fun while nurturing essential skills like hand-eye coordination, social interaction, and problem-solving.
Whether they dream of becoming a chef or simply enjoy imaginative play, this toy set is sure to become their favorite companion. Upgrade playtime with this high-quality kitchen set, providing your child with not only entertainment but also valuable learning opportunities.
Shop now at QatarShoppe and let your child's culinary journey begin! With our fast and reliable delivery, the Beibegood Modern Kitchen Pretend Play Toy will be at your doorstep in no time, ready to create magical moments for your little ones. Embrace the joy of play and order today!