Description
8 Gang WiFi Smart Wall Switch Glass Panel Compatible with Alexa Google Home
Specifications:
Power supply:90-250V
Maximum current: 10A / road
Maximum power: 600W / road
Wireless standard: 802.11 b/g/n
Size:147*86mm
Security mechanism: WPA-PSK/WPA2-PSK
Product material: PC V0 fireproof + tempered glass panel
WIFI remote control: turn the light on/off from anywhere
App Support: Free iOS and Android Phone Apps (Smart Life)
Voice Control: with Amazon Alexa, Google Home Voice Control
Independent control: control each way separately
Synchronization status: real-time device status provided on the APP
Timing function: Set the reservation/countdown timer to turn on/off at the specified time
Reminder:
Neutral Line required.
Before you buy, please confirm if your House have Netural Line for this Switch. 
Group Control,2 Way Control, Ladder Corridor Switch.
Installation in parallel, or 2 or 3 lighting switches the same lamp
Work perfectly in ladder mode, programmed master and slave mode from the Smartlife application
only one is going to be stitched into the spotlight and the other switch is just going to connect to phase and neutral to power only switch
Smart Wi-Fi Touch Wall Switch
This touch switch supports the maximum power of 2200W, which can work with most lights and other electrical devices, connect to your smartphone and control your home appliances with ease.
Intelligent and strong function
The user can control this Wi-Fi plug-in via the voice via the Alexa / Google device to turn off the switch whose support timer function (works in offline state) that includes countdown; single and repeat timers can be Set Max. 8 groups of timers
APP remote control
The user can use a smartphone to remotely control the home electronics remotely anytime, anywhere as long as the phone has 2G / 3G / WIFI network compatible with iOS and Android operating system with SmartLife and Tuya
ALEXA & GOOGLE HOME CONTROL
Compatible with Amazon Alexa (Echo / Dot / Dot / Tap), Google Assistant, IFTTT. Flight ticket counter with Amazon Alexa or Google Home to turn your lights on or off with your voice, No hub required
APP TIMING FUNCTION
The intelligent timer switch will automatically turn on after setting a timer for this switch, which is essential for daily scheduling, and bring you a comfortable and intelligent lifestyle.
SENSITIVE TOUCH CONTROL
Tempered glass touch screen of this diy smart switch is sensitive to the touch of control, premium durable glass material provides up to 20 million touch figures through our rigorous testing
EASY SETTING UP
Download the Smartlife from the App Store or Google Play Store and connect your mobile device to your 2.4 GHz Wi-Fi network to find your light switch, then you can turn the lights or control other electrical devices with ease
8 Gang WiFi Smart Wall Switch Glass Panel Compatible with Alexa Google Home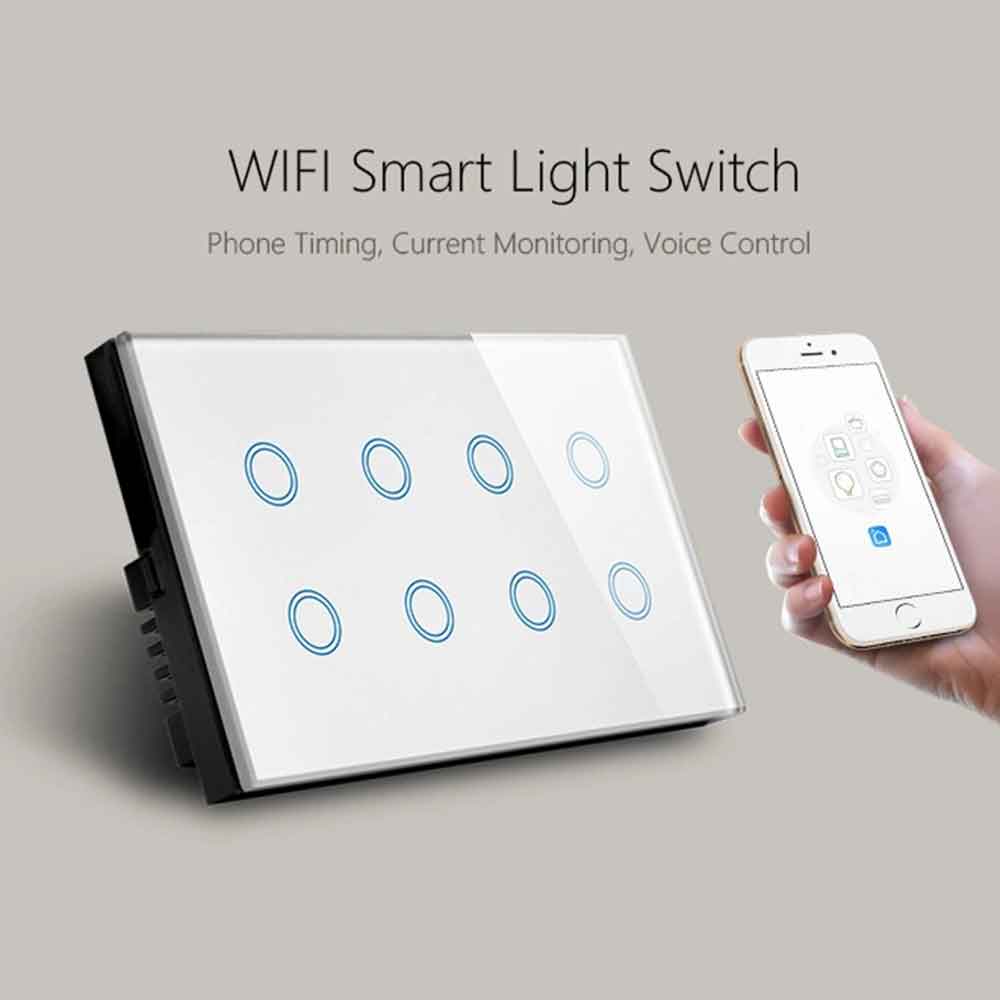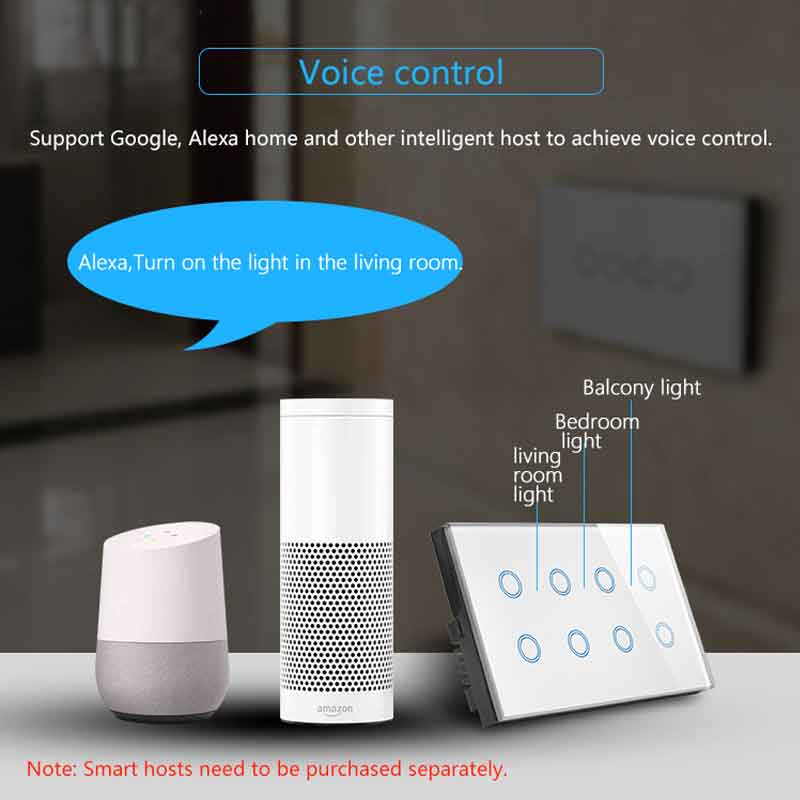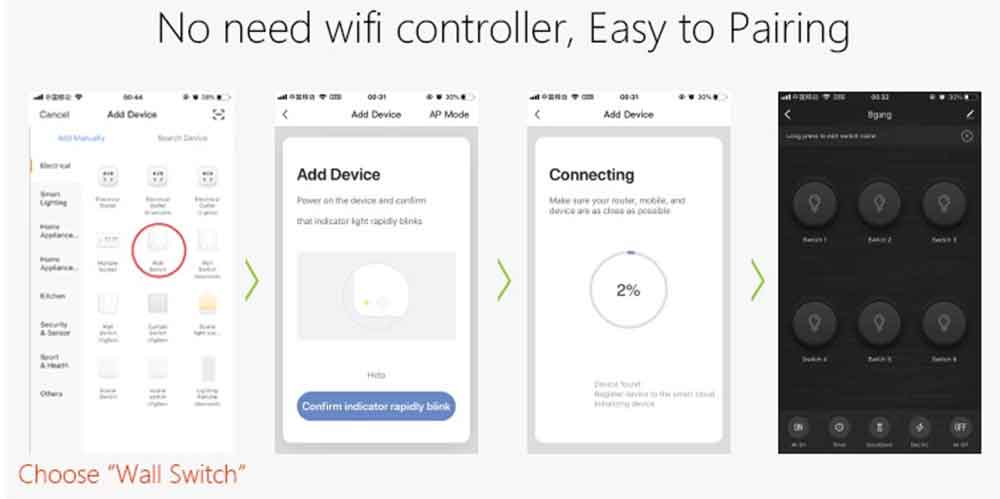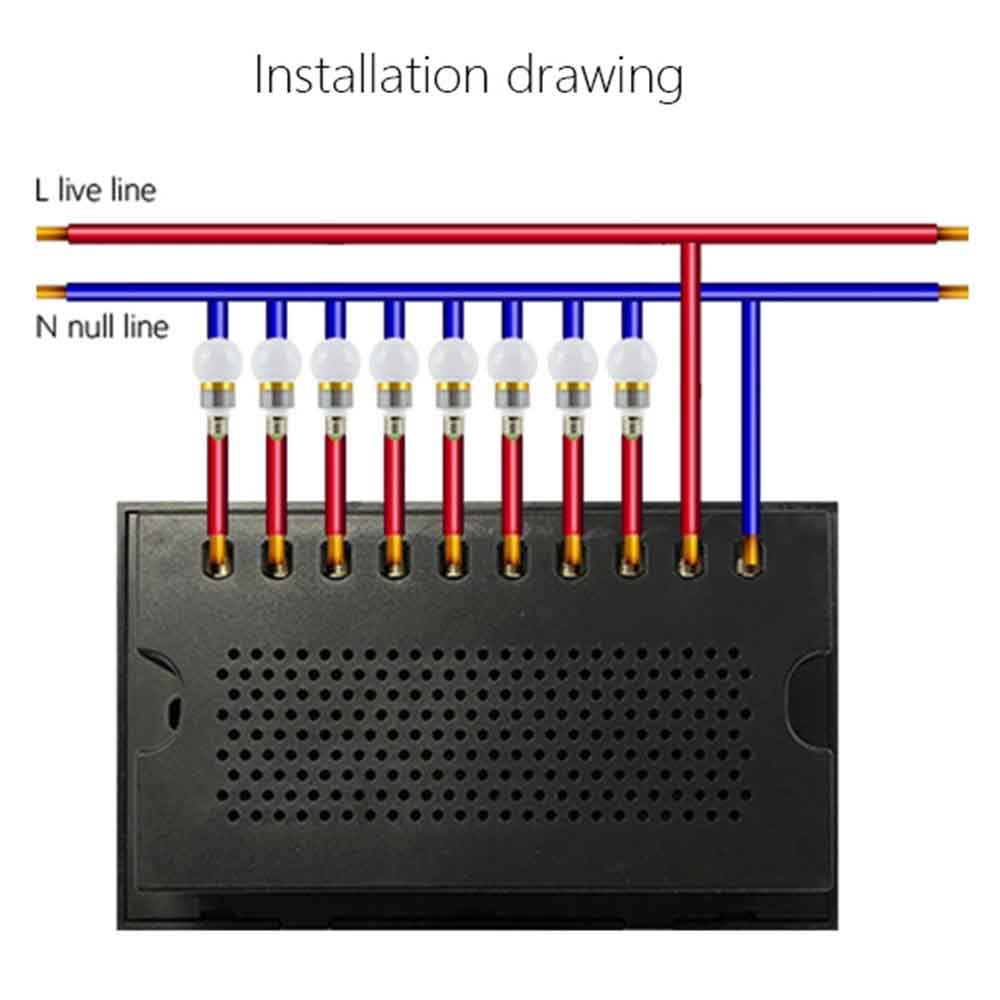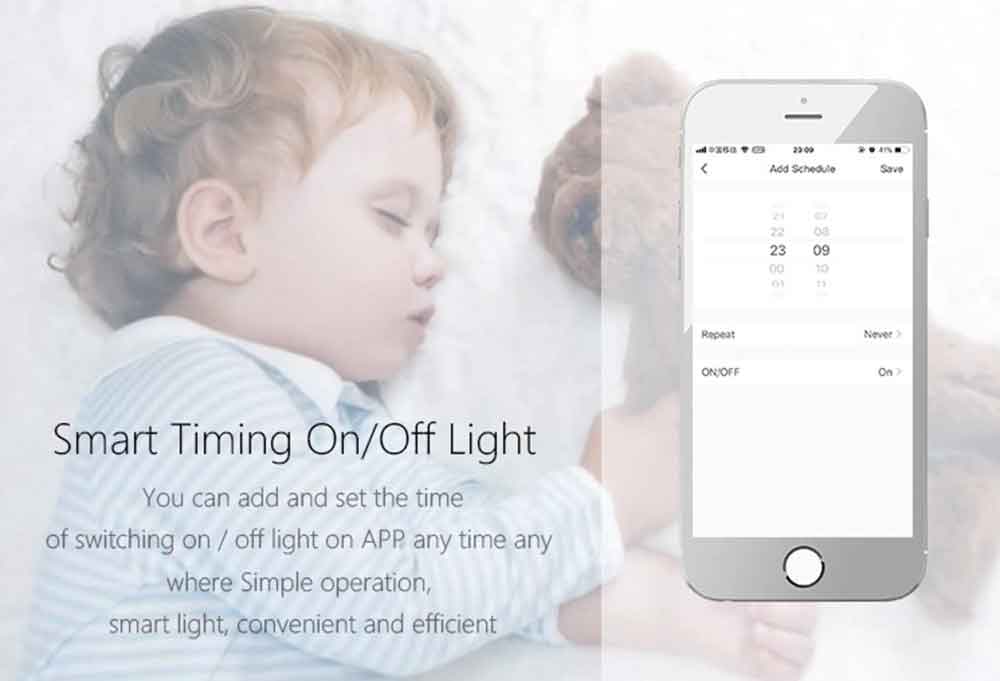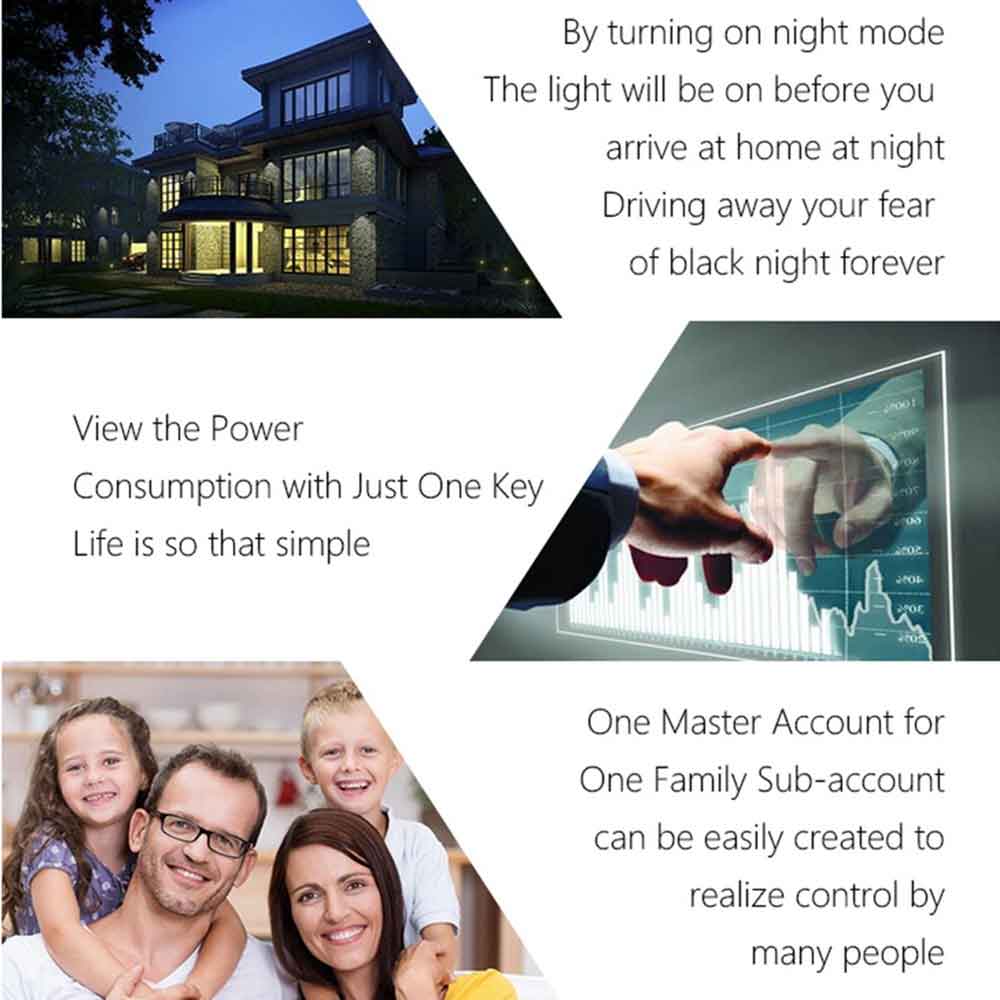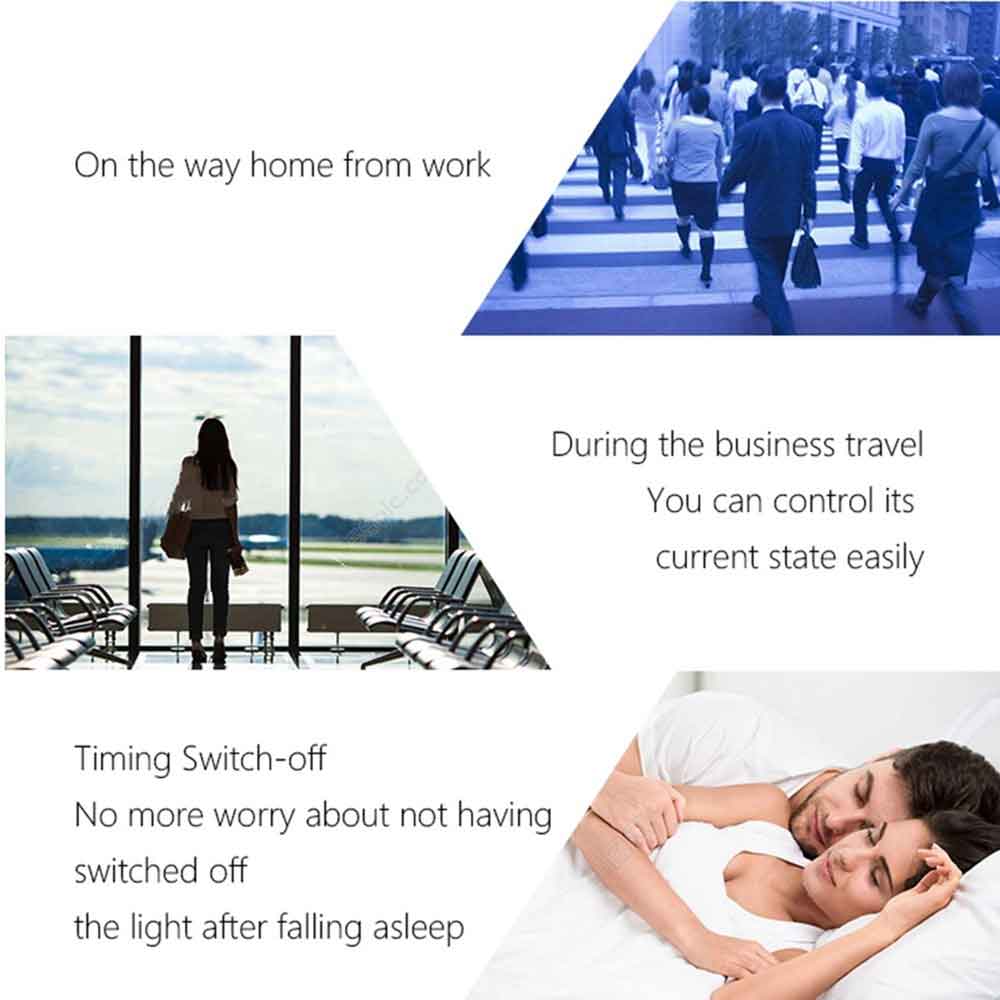 8 Gang WiFi Smart Wall Switch Glass Panel Compatible with Alexa Google Home